'Points were up for grabs' – Schumacher and Magnussen disappointed with point-less outing in Suzuka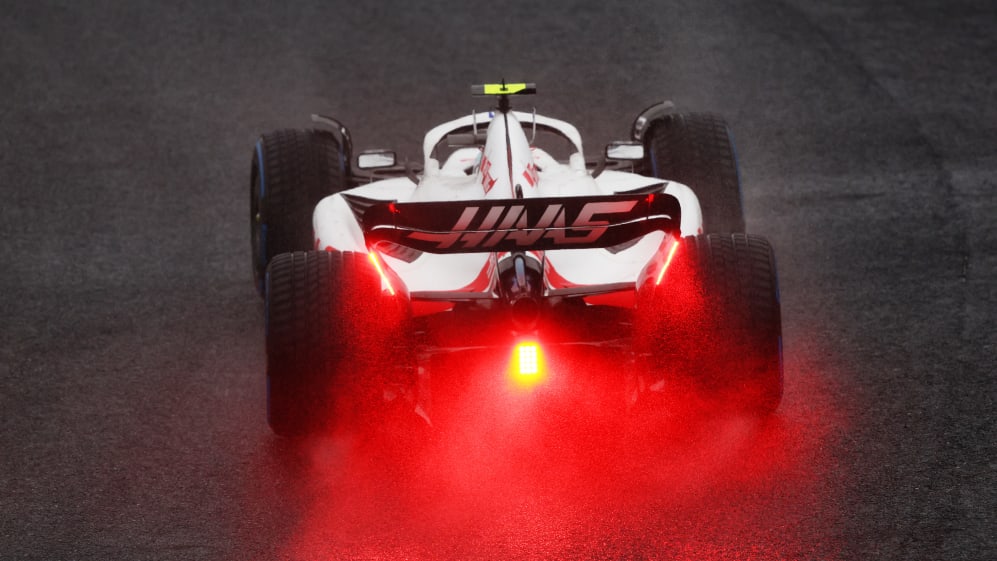 Haas are now on a run of seven races without a top-10 finish after another point-less outing for the team in Japan, as Kevin Magnussen and Mick Schumacher finished 14th and 17th respectively, leaving both drivers to reflect on another "disappointing" Sunday.
Lining up in 15th place on the grid, Schumacher made a quick start, getting up to 10th before the race was red flagged. After it was restarted, many of the drivers came into the pit lane early to switch from the wet tyres to the intermediates, but Haas opted to keep Schumacher out on track in the hopes of gaining an advantage under a possible Safety Car.
While the German briefly led the race, he was then quickly overtaken by those on faster tyres, meaning that when he did pit for the intermediates, he came out at the back of the field. And while disappointed with the outcome, he was able to see the positives in the team's performance.
TECH TUESDAY: The subtle Suzuka floor tweaks that signal Ferrari's evolving design direction
"I think that at the end we are always smarter, right?" Schumacher said when asked about the team's decision to keep him out. "I think that the fact that we were running P3 at some point and… I think we did our first leading metres in P1, [that] was obviously something positive.
"Our car is very strong, especially on inters, but unfortunately, we put them on a bit too late. But on the other hand points were up for grabs. Unfortunately, didn't manage to get them today but definitely the speed is there."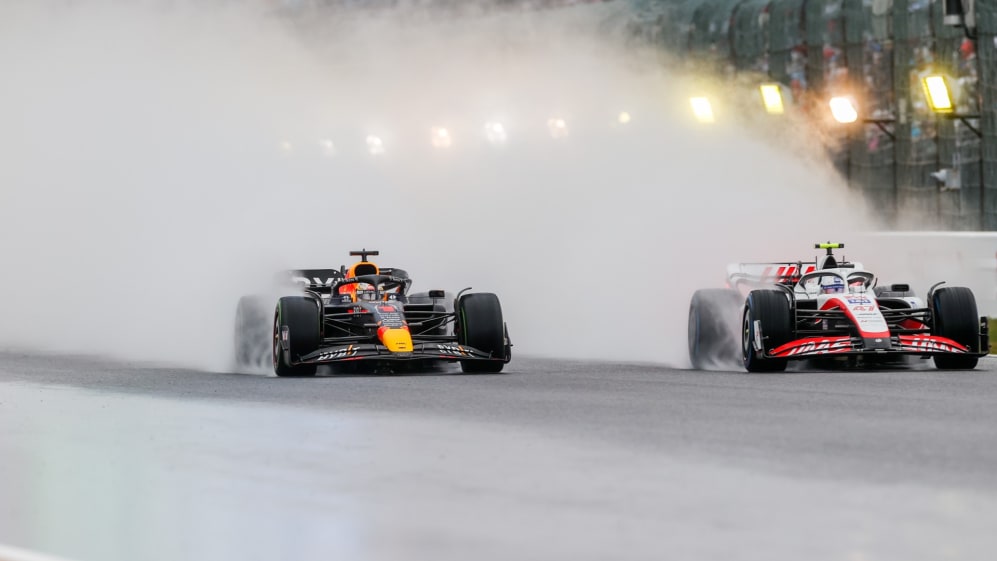 When asked to describe what it was like driving in the wet conditions at the beginning of the race before the red flags came out, Schumacher said: "Bad. Very bad. Have you ever driven on a road blindfolded? That's what we did."
On the other side of the garage, Magnussen also made a good start to the Grand Prix, jumping up from 17th to 12th before the race was stopped. At the restart, the Dane made a move past Lance Stroll to get up to 11th but struggled on the final stint, dropping back down to 14th.
F1 NATION: Inside Max Verstappen's title-winning celebrations in Suzuka
"There's not a whole lot to say," said Magnussen. "It was another day with the weather being like this, which is always an opportunity so of course it's disappointing not to get anything out of it."
Haas now head to the United States Grand Prix eighth in the constructors' standings on 34 points.