Feature
POWER RANKINGS: Vettel stays outside the top 10 as Hamilton continues his reign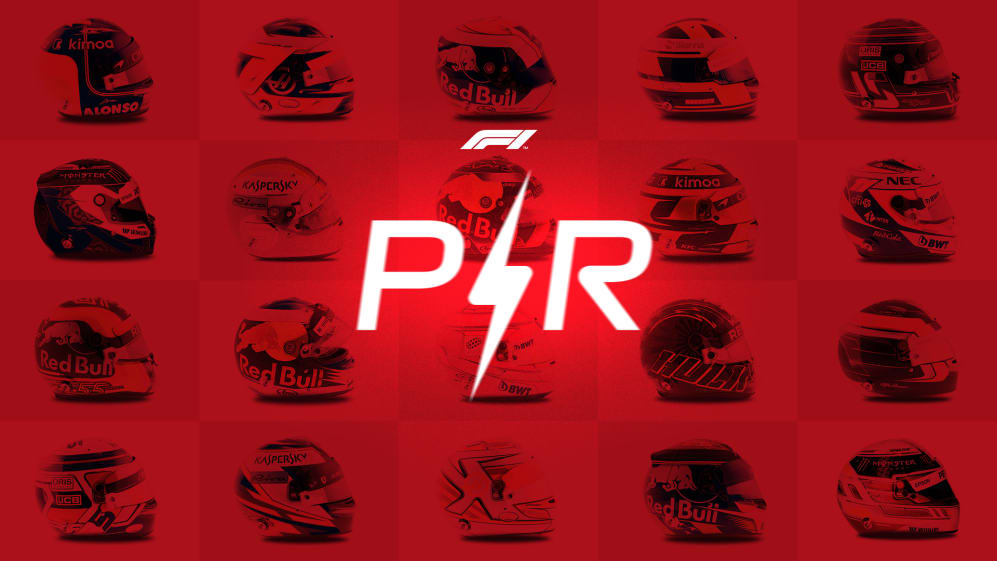 Sebastian Vettel received a stay of execution in Austin, thanks to Lewis Hamilton finishing third to Vettel's fourth to keep the championship fight alive – mathematically at least – until Mexico. But it was still a less-than-vintage display from the German in what was a thrilling race of stand-out performances at the Circuit of The Americas. With that in mind, here are the drivers who impressed our panel most at the United States Grand Prix, and at the two previous races in Russia and Japan.
How it's done
Our team of experts assess each driver after every Grand Prix and score them according to their performance across the weekend – taking machinery out of the equation

Our experts' scores are then combined to produce an ongoing overall ranking which reflects driver form – taking only the three most recent races into account

It wasn't the coronation most people expected, but Lewis Hamilton's pole position and fighting spirit on what turned out to be the weaker strategy on the day scored him highly enough to keep him top of the pile in the power rankings. Following his outstanding run in Japan it was unlikely he would have been toppled, although in both Russia and the USA he fell short of the inspirational and unstoppable force he had proven to be a fortnight ago. Losing the lead at the start of the USGP was pivotal to his race. Put it down to the grid positioning, put it down to tyres, or simply put it down to Raikkonen doing a better job once the lights went out, that moment was critical to how Hamilton's afternoon played out. From that point on, he and Mercedes were searching for an alternate play. It didn't work out, but Hamilton gave his all to try and claw back every place he could. Not quite as strong as Japan, but few weekends will be.

Another battling afternoon from Verstappen, who in Austin fought back from 18th on the grid to a fantastic second at the flag. That's two races in the last three that he's made up at least 14 places on his starting position - and this time he even secured an unlikely podium. Regardless of the competitiveness of the Red Bull, that's still an astonishing run of form and a remarkable display of measured aggression. That he was able to hold off Hamilton, with the Briton on fresher tyres and with a world championship in his sights, was the icing on the cake. Verstappen has been on the podium in three of the last four races, showing increasing maturity as the days count down to him becoming the team's star driver.

A perfect weekend from Kimi? Almost. Only being outqualified by his team mate counted against the Finn on a weekend when years of frustration washed away to see him step back to the top step of the podium. Raikkonen made the race his at the start, taking the lead away from Hamilton and forcing Mercedes' hand on strategy. From there on he was faultless, showing once again that he is still the master of the unflappable on a day when his team mate again cracked under the pressure. He remains Ferrari's last world champion and looks almost to certain to remain so after he departs for Sauber in 2019. Whether he could have added to that title with a touch more support is moot. But in Austin he showed that prowess of which he has always been capable when given a fair crack of the whip.

Leclerc struggled on Friday in Austin, admitting that, owing to power steering lessening the reality of the feel for grip, his confidence in a Formula 1 car is still lacking in wet conditions. Having used the wet running to aid his understanding and build his faith, he was back swinging in the dry and duly smashed his way back into Q3. But, just as in Japan, his race ended prematurely. Romain Grosjean got it all wrong at the end of the back straight on the first lap, collecting Leclerc (and a penalty point) along the way. The Sauber driver carried on for as long as he could until calling it a day. Just another one of those weekends to chalk up experience, but another performance in which his class and quality shone through. Loses a position mainly on the basis of Raikkonen's stellar weekend.

While recent races have seen Daniel Ricciardo rediscover an element of the characteristic bounce that so defines his personality both on and off track, the flashes of racing brilliance that went hand in hand with his persona have seemed distinctly lacking. Austin was a pleasant turnaround, as he seemed happier and more punchy than in some time, and come Sunday, he was genuinely hopeful of a podium. He kept his elbows out in his fight with Vettel and looked doggedly determined and on course for the champagne shoey he'd openly talked about after qualifying. But heartache follows the Australian in 2018 and another potentially great result was torn from him again. As he flipped his middle finger at the car he's walking away from at the end of the season, one wonders whether the relief he will find in pastures new will allow him to finally break free from his apparent curse. A strong weekend to add to recent good races.

Just never really on the same page as Hamilton in either of the last two weekends, Valterri's confidence has clearly taken a monstering after Russia. While Mercedes seemingly didn't have the pace to fight with Ferrari in Austin, Bottas didn't look to have the fight in him either. The racecraft we're witnessing from the Finn at the moment is not at all reflective of the competitor we know that he can be, and with just three races remaining this year, one wonders if we will see the old Bottas return before the season's end, or if a period of soul searching over the winter is the only way in which he can reset after what has been a testing and tumultuous year.

Three tough races for Sainz in terms of finishing position, but his bigger picture performance has impressed the panel. On a weekend when Renault needed a big result, he and Nico Hulkenberg both delivered. His big score from Singapore has dropped out of the mix and his first lap corner cutting cost him a few points in the USA, but overall his form both against his team mate and in the wider spectrum of the midfield has been at a consistently high level across the past three events. He drops two but stays very much in the 10.

Mr Oconsistency had another belting weekend in which he appeared more competitive and hungrier than his team mate. If Ocon's performances before the summer break were good, his form since learning he would likely be out of a seat in 2019 have been fantastic. He's finished in the points in each of the last three races, even if the USGP would see him disqualified for fuel usage irregularities.

Hulkenberg was on inspired form in Austin, proving to be best of the rest on a weekend when Renault needed a big haul of points following a brace of disappointing weekends. Development on the 2018 car finished some time ago, and the squad has lagged behind the likes of Haas, Force India and even Sauber in recent weeks. The performance put in by both drivers in America was therefore desperately needed. Hulkenberg was on fire, putting in a masterful weekend, with a performance so strong that it pulls him up into the top 10 despite disappointing weekends in the two preceding races.

With the hideous Singapore weekend score finally gone, the usually ever-dependable Sergio Perez finds his way back into the top ten this week after three races in which he has scored strongly. The Mexican might not have had the measure of his team mate in two of the past three races, but he's been back to his regular points-scoring best, taking Force India closer to target team McLaren for vital constructors' championship honours.
Dropping out and on the bubble
F1's a cut-and-thrust game, and Fernando Alonso's four-corner race in Austin at the hands of Lance Stroll – after failing to make it out of Q1 for the third race in succession – sees him fall out of the top 10, along with Pierre Gasly, who suffered a damaged floor at the Circuit of The Americas that left him finishing a disappointing P12 on a day his team mate Brendon Hartley claimed points.
Still conspicuously absent from the top 10 is Sebastian Vettel, who once again found himself in all sorts of lap one bother, which ultimately allowed Lewis Hamilton to stretch his title advantage even further, while Haas duo Kevin Magnussen and Romain Grosjean remain on the borders of the top 10 – although Grosjean's race-ending clatter into Charles Leclerc won't do him any favours going forward.