Pro Draft awaits for nine F1 Esports Series qualifiers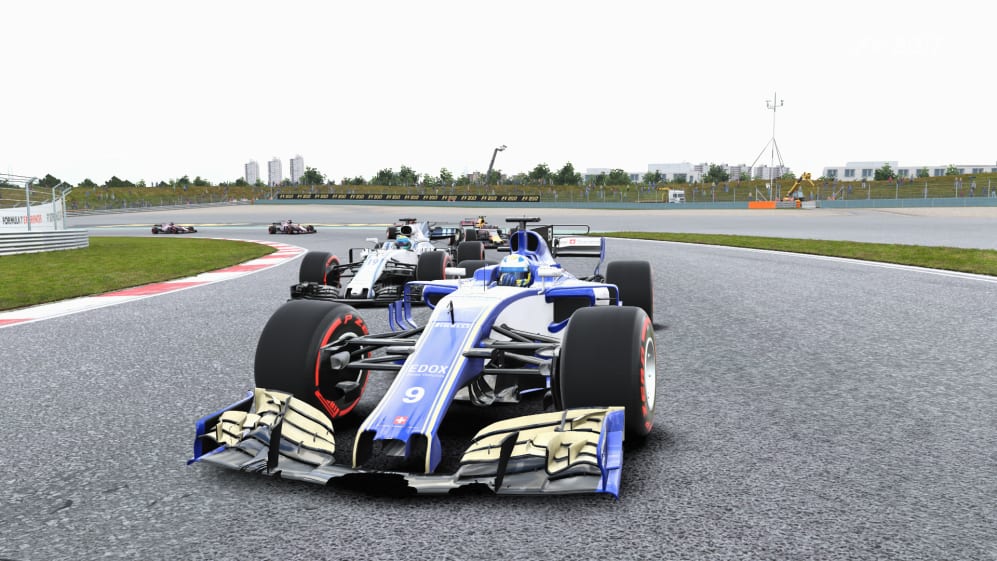 With this season's F1 Esports Series offering players the incredible opportunity to become a member of one of the official Formula 1 teams, the competition has certainly been fierce.
This week has seen the first round of event finals with nine players winning places in the Pro Draft, where the teams will select the drivers that will represent them in the second half of the season.
Players qualified for the event finals by completing an in-game challenge on F1 2017 with the top ten drivers on each of the platforms (PlayStation 4, Xbox One and PC) then racing it out in event finals this week.
The Xbox players were the first to take to the grid on Monday with Salih Saltunc (TheFlyingFinn08) dominating from start to finish. Salih produced a superb drive to finish over nine seconds in front of his brother Sonuc Saltunc (STSF1 Alonso14) in second. Jack Kill (CRL Hamilton) completed the top three to claim his place in the Pro Draft.
On Tuesday night, Patrick Holzmann (LDLC P.Holzmann) produced a faultless performance to win the PC final by 4.1 seconds but behind him the racing was incredibly close. Second, third and fourth places were separated by less than a second as Joni Tormala (G2 Topa) and Dani Bereznay (Veloce_FormulaDani) held on to claim a place on the podium, and the Pro Draft, ahead of Enzo Bonito (Enzo).
Finally it was the turn of the PS4 players as they faced off on Wednesday night. Again there was some masterful driving at the front of the pack with the top three of Cem Bolukbasi (CemBolukbasix) Sebastian Job (G2_Sebi) and Alvaro Carreton (XxCarrexX06) all maintaining their grid positions to claim their places in July's Draft.
Attention now turns to Event Two which will see players take to the streets of Baku for the Azerbaijan Grand Prix. You take control of Lance Stroll's Williams in 7th place and are tasked with finishing second while also holding off a charging Valtteri Bottas for the remaining six laps.
The event goes live on Friday. To take part, CLICK HERE to register and play the in-game event on F1 2017. The top ten players on each of the platforms will qualify for the event final where they will race for a place in the Pro Draft.