Qualifying 'an emotional rollercoaster' – polesitter Hamilton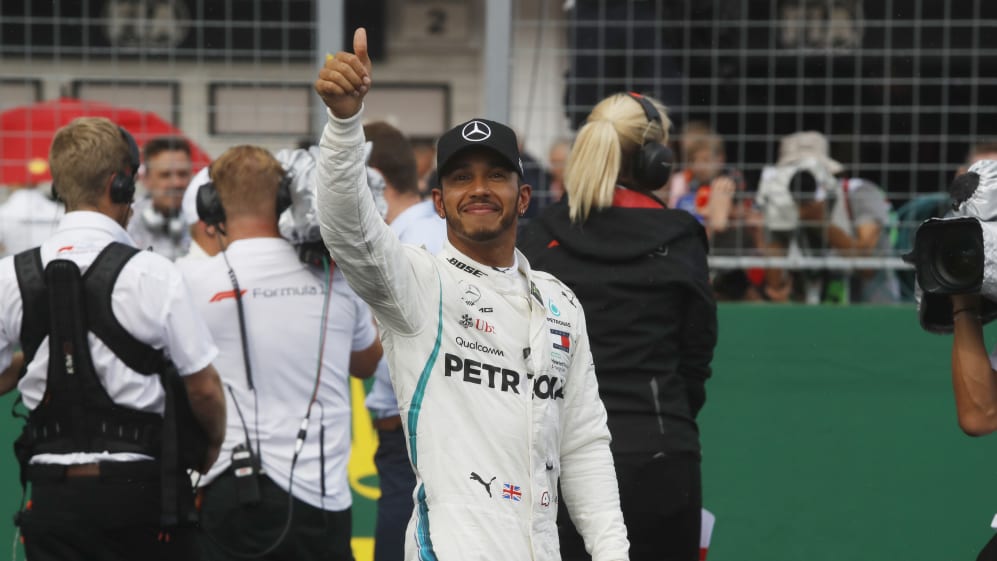 What a difference a day makes. Mercedes looked third-best in dry conditions on Friday, but pole position suddenly became a possibility when the heavens opened during qualifying on Saturday, drenching the Hungaroring. And just as in Germany last weekend, it was Lewis Hamilton who rose to the occasion, seeing off the challenge of team mate Valtteri Bottas to book his fifth pole position of the season.
"I had no idea in qualifying that I would be shooting for the front row, for pole," said Hamilton. "We couldn't have expected this, honestly.
"The Ferraris have been quickest all weekend, and we were just trying our best to be as close to them as possible. Then the heavens opened and it was fair game..."
All three segments of qualifying were hampered by rain, with the intensity peaking in Q2 before abating slightly by the end of Q3. One of the pre-race favourites – Red Bull's Daniel Ricciardo – fell by the wayside in Q2, but Mercedes and Ferrari got both of their driver safely through to Q3. It was here, when it mattered, that Mercedes got everything right.
"It's really difficulty to arrive at a corner and know how much grip you're going to have," said Hamilton, who took pole away from Bottas, who in turn had snatched it from Kimi Raikkonen.
"That's massively challenging. Then when it got extreme, you're just looking for a clean line.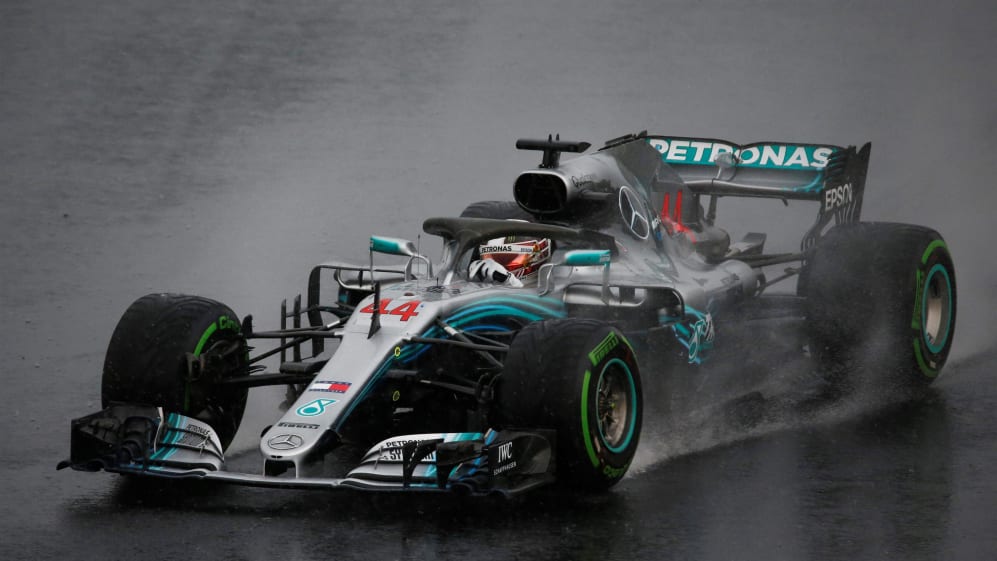 "[I was] really tip-toeing around the corners. It's like doing ballet – not that I've done ballet – but you know what I mean, you're tip-toeing and feeling the movement of the car.
"It's all about give and take each time you go around each corner. I was up and down, up and down. It was an emotional rollercoaster.
"It was about patience and positioning on the track. I couldn't be happier It's quite a shock really."
This was Hamilton's sixth pole position in Hungary, one short of Michael Schumacher's record and only the second time he has out-qualified a team-mate in the turbo hybrid era, which began in 2014.
But more importantly for Hamilton, he'll start Sunday's race three places ahead of title rival Sebastian Vettel, who could only manage P4 on the grid behind team mate Kimi Raikkonen.
Conditions in Sunday's race look likely to be dry – which could turn the advantage back towards Ferrari – but for now, its an unexpected advantage to Mercedes.
"This is one [race] we didn't expect to be in the hunt for the win," said deighted Mercedes chief Toto Wolff after qualifying, "so we are going to do everything to make it (happen)."