Qualifying suspension break 'weird' - Verstappen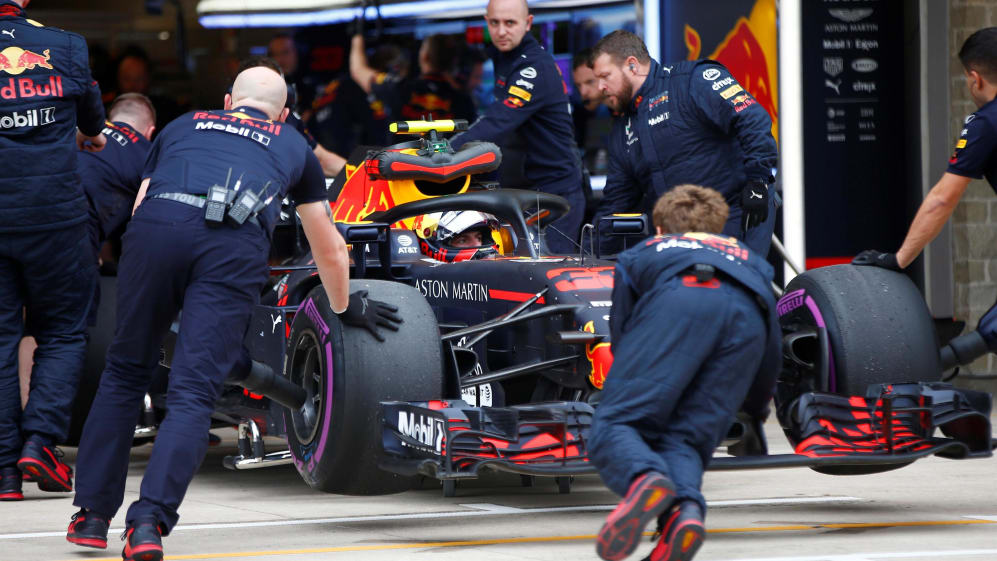 "We are a little bit amazed how it happened." Max Verstappen looked to have the pace to secure a top-five grid slot for Sunday's United States Grand Prix, but was left dumbfounded when he broke his suspension running over the kerbs early in Saturday's qualifying session.
The Red Bull driver limped back to the pits, after the incident in Q1, but as the damage was so significant, he was unable to take any further part in the session and ended up 15th overall.
"I touched the outside kerb (at Turn 15) and it failed the suspension and took the driveshaft out which is a bit weird because before we were always taking that kerb because it opens the corner a little bit more to make it faster," he said.
"Everything was well within the limits of everything, so there was nothing crazy. As you can see, everyone else was doing it as well. So, that is why we are a little bit amazed how it happened.
"Those kerbs have been there for like two years now so it is a bit weird. Also everybody else in qualifying took those orange kerbs and on our car it failed. We'll have a look into it."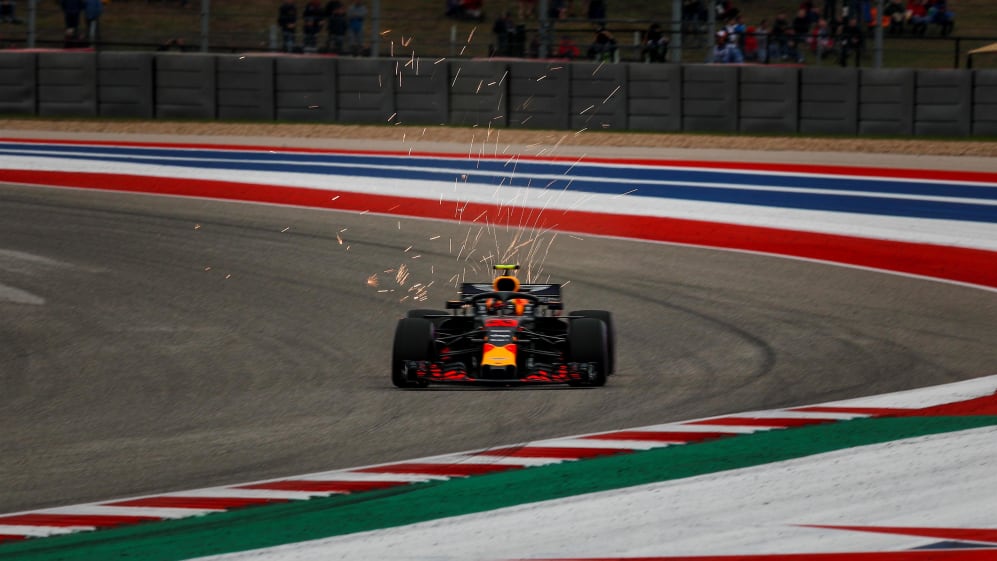 Verstappen will inherit two places, courtesy of engine change grid penalties for the two Toro Rossos, but could drop back should the team discover there is damage to the gearbox. A fresh unit will mean an extra five-place grid penalty.
"If that [a new gearbox] is the case, then we take a penalty and we start a little bit further back, but it is not going to change the world," he said.
His team mate Daniel Ricciardo qualified fifth, 1.257s off pole, but will start fourth behind Lewis Hamilton, Kimi Raikkonen and Valtteri Bottas thanks to Sebastian Vettel's three-place grid penalty and the Australian reckons he could be in with a shout of podium with a good start.
"The gap to the leaders is big," said the Australian. "We knew Merc would be really strong, but Ferrari turned it on today as well. So, I hope and feel that gap will get somewhat halved tomorrow, and we'll be able to be a bit more competitive.
"If it goes off in order, it will be hard to put pressure on them the whole race. But if we can get some track position on them at the start, gain a few positions, we could disrupt their tempo and have a good crack for a podium.
"We will see. I'm kind of glad that Seb was not on pole because that would mean I start fifth. Because he is second I now start fourth, because of the penalty. Sorry Seb but I will take every position I can at the moment."
If Ricciardo can snatch a podium, it will be his first since clinching victory in Monaco, all the way back in May...