Feature
Racing Point in 2019: Best Case, Worst Case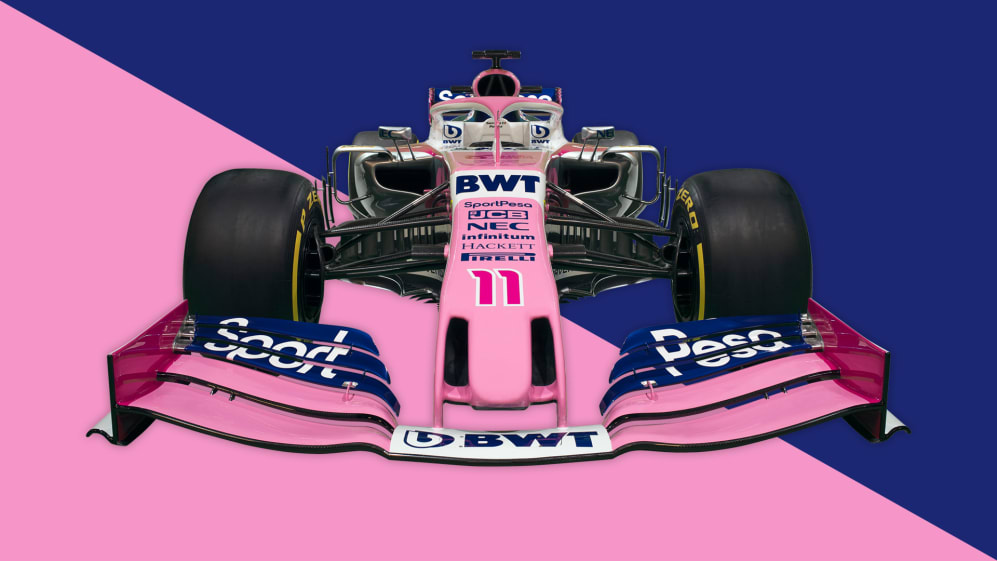 2018 was quite a year for Racing Point, formerly known as Force India. After entering administration, billionaire Lawrence Stroll saved the team before re-branding it. In the fourth of 10 individual team previews, we map out the best and worst case scenarios for the outfit renowned for getting the best bang for their buck...
Last year's ranking: 7th (52pts) Driver line-up (2018 ranking): Sergio Perez (8th), Lance Stroll (18th) 2019 F1 Car: RP19
Best Case Scenario
Racing Point's seventh place in last year's ranking is remarkable, given the team started from zero in Belgium – race 13 of the 21-race season. Were one to add the points they scored as Force India, before the summer break, they'd be a comfortable fifth. Once again, the Silverstone-based outfit delivered more bang for their buck, than anyone else. They now have new owners with ambition and deep pockets. That should be a recipe for success.
While it's difficult to go unnoticed with a bright pink car, Racing Point weren't attracting much attention at the winter tests because they weren't exactly pulling up trees. In fact for both mileage (625 laps completed) and headline times, they had only Williams behind them. For other teams that would set alarm bells ringing – but Racing Point has previous in this regard, tending to bring a fairly basic car to testing with something rather more polished planned for the first race.
Last year they were the eighth fastest team, with the eighth best lap aggregate in testing – but still managed to score in 15 races, including the only podium of 2018 not owned by Mercedes, Ferrari or Red Bull, courtesy of Sergio Perez in Azerbaijan. If the car does what it's supposed to do, there's no reason to believe Racing Point can't bounce back from a difficult year and reoccupy Force India's position at the head of the midfield.
Worst Case Scenario
It doesn't necessarily follow that a small team capable of producing good results on a tiny budget is going to automatically improve when presented with a less tiny budget. The well-oiled Force India machine may simply not be scaleable in that way. Or, at least, not scaleable in a time frame that produces improvement this year.
Last year, a dire financial situation in the first half of the season didn't seem to affect the car's pace – but, for all its rapid responsiveness, F1 operates with a time lag, and a lack of resources then may see bigger consequences now. Granted, design isn't as hamstrung as manufacturing under those circumstances – but it will have had an impact, and perhaps that impact is the one which sees Racing Point languishing at the bottom of the testing charts.
The team were three-tenths off Alfa, at the back of the midfield pack, and seven-tenths off Toro Rosso at the front. That's a big gap to close – though the pace may be in the car. Unable to complete the benchmark 100-lap day before the seventh day of eight, Racing Point didn't have a great deal of opportunity to work on performance – though this creates a different set of problems as the circuits in the early part of the season aren't particularly conducive to making up for lost time.
That transfers a considerable burden onto the drivers – and Racing Point undoubtedly are weaker in that regard this year. While the spiky relationship between Perez and Ocon certainly kept the composites workshop busy, undoubtedly they also spurred each other on. Stroll has a lot of work to do, both replacing Ocon's points and maintaining Perez's extremely high level of motivation.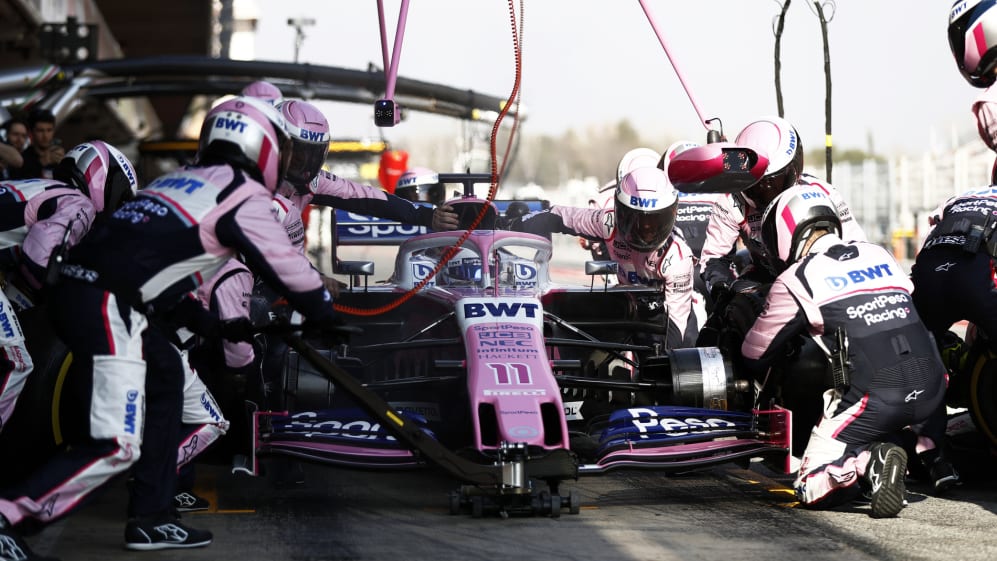 Stat Bomb
Only three teams on the grid can boast a line-up in which both drivers have been on the F1 podium – and Racing Point are one of them. Perez has eight podium finishes, three with Sauber and the rest at Force India, while Lance Stroll finished third for Williams at the 2017 Azerbaijan Grand Prix. The other teams in which both drivers have bought home silverware? Mercedes and Haas.
In and Out
Stroll in and Ocon out was a heavily trailered announcement over the winter but that aside, Racing Point have a great deal of continuity in their garage. Last summer, team principal Vijay Mallya and deputy team principal Bob Fernley both departed (Fernley will be running McLaren's IndyCar project) , promoting chief operating officer Otmar Szafnauer to the team principal's seat. Given Szafnauer's previous set of responsibilities, this is more continuity than change.