Racing Point lodge Suzuka protest against rivals Renault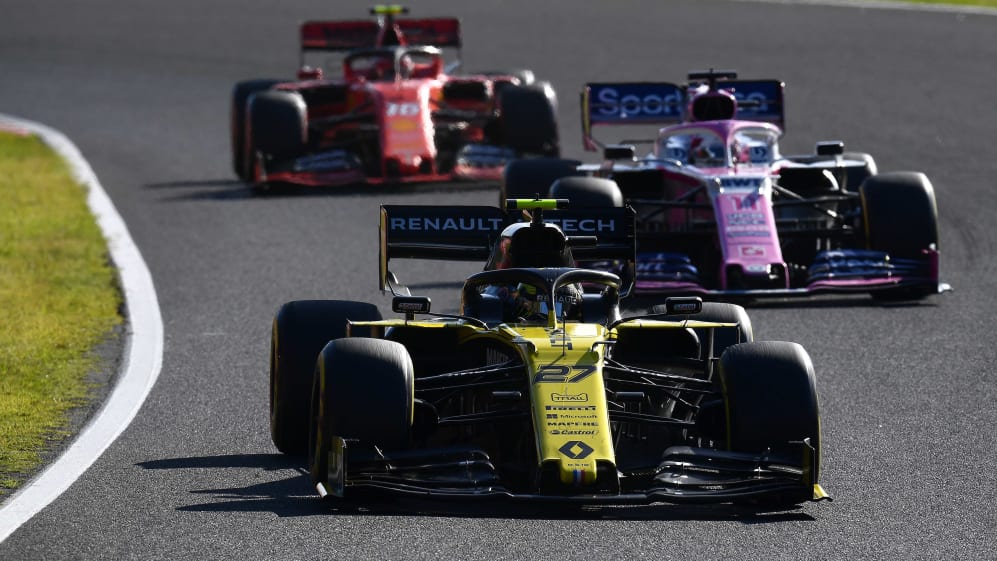 Both Renaults finished in the points in Suzuka, Daniel Ricciardo charging from P16 on the grid to P7 at the flag (later upgraded to P6 after Charles Leclerc's post-race penalty) and Nico Hulkenberg taking P10. But the French marque's fourth double points finish of the season could be in doubt after rivals Racing Point lodged a protest with the stewards after the race.
The stewards summoned and heard from the team representatives of both teams and a representative of the FIA Technical Department regarding an alleged breach of the Sporting and Technical Regulations and the FIA International Sporting Code, relating to a 'pre-set lap distance-dependent brake bias adjustment system'.
It was determined that the protest was admissible, and as a result the FIA standard electronic control units and the steering wheels used by Ricciardo and Hulkenberg have been sealed and impounded in preparation for conducting a detailed analysis of those pieces.
The FIA's Technical Department representative will also conduct a detailed analysis of the hardware, software, and data associated with them and, when complete, provide a written report to Japanese stewards.
Racing Point scored two points in Suzuka, with Sergio Perez classified in ninth, despite a late tangle with Pierre Gasly. Should Renault be excluded, Lance Stroll will also be elevated into the points.