Racing Point say Stroll has 'taken a battering physically and mentally' as they look to rebuild confidence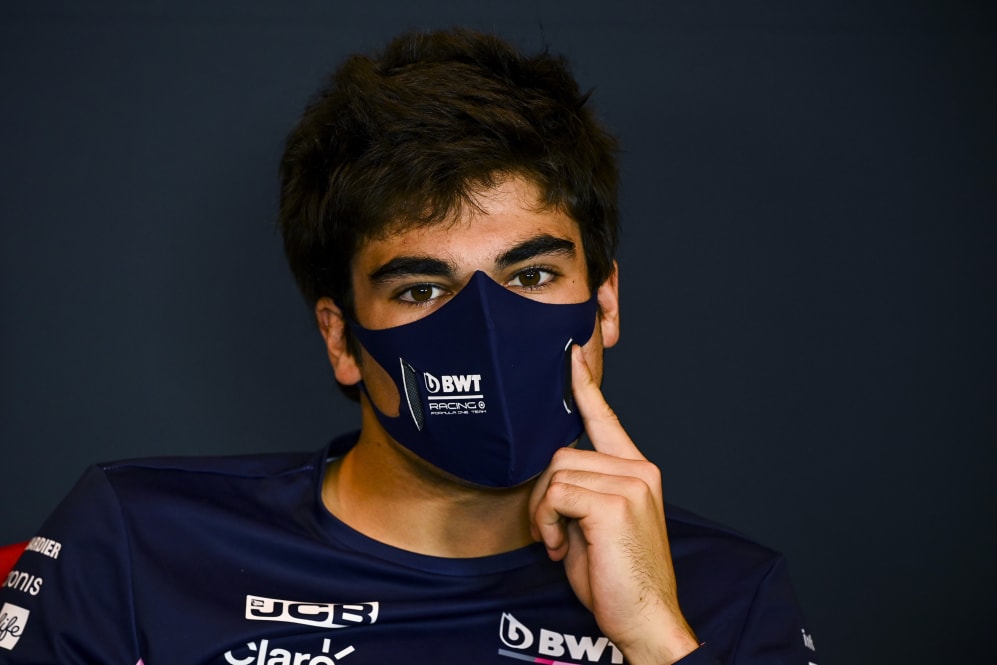 Lance Stroll has taken "a battering physically and mentally" over the last couple of months, according to Racing Point technical chief Andrew Green, with the Canadian pointless in five Grands Prix.
The Canadian's run of seven successive points finishes peaked with a podium at Monza, but he then suffered a heavy crash at Mugello and was spun out in Russia. Then came the Nurburgring which he missed through illness, later revealed as Covid 19.
READ MORE: Racing Point mechanic OK after being hit during Stroll pit stop at Imola
He returned for Portugal but picked up another DNF, after colliding with Lando Norris at Turn 1 days after doing the same thing with Max Verstappen in practice, and then a collision with Esteban Ocon in Imola on Lap 1 ruined any hopes of points before a late race pit stop mishap when a mechanic was hit but uninjured.
Green admitted that Stroll has still been feeling the effects of Covid-19 on returning to the paddock, both physically and mentally.
"Obviously he's not where he was," said Green. "From where he was at Monza to where he is now, [there is] a lack of confidence, which we'll have to work on over the next week or so trying to get him back again.
"The illness did knock it out of him, for sure, that's something we hadn't really foreseen. We'd heard about the length of time it can take to recover from the illness and I think it is taking some time.
"He just needs to get his confidence back again, believe in himself again, and we'll get the Lance back that we had for the first two-thirds of the season.
"He's taken quite a battering physically and mentally, it was quite a big accident in Mugello, so I think that probably dented his confidence, and then not to be fit for a couple of races."
Green remains confident Stroll can bounce back and replicate the form that saw him score in seven of the first eight races - form that left him fourth in the drivers' standings at the time.
"It's really fine margins, and we just need to get him back onto track," added Green. "We can do that, we've got the tools, we've got the people. Half of it is he probably just needs an arm around him, a bit of a hug, and say come on let's pull yourself together now and get on with this over the last few races and try and get [the team] back to third in the championship.
"He's more than capable of doing it, it's just a bit tough on him at the moment."
Stroll has dropped to 11th in the drivers' standings, six points adrift of AlphaTauri's Pierre Gasly, while Racing Point dropped two places to fifth in the constructors' championship after Imola, but it's close with Renault only one point ahead in third.