Racing Point 'way too far away' from rest of midfield, admits McLaren's Sainz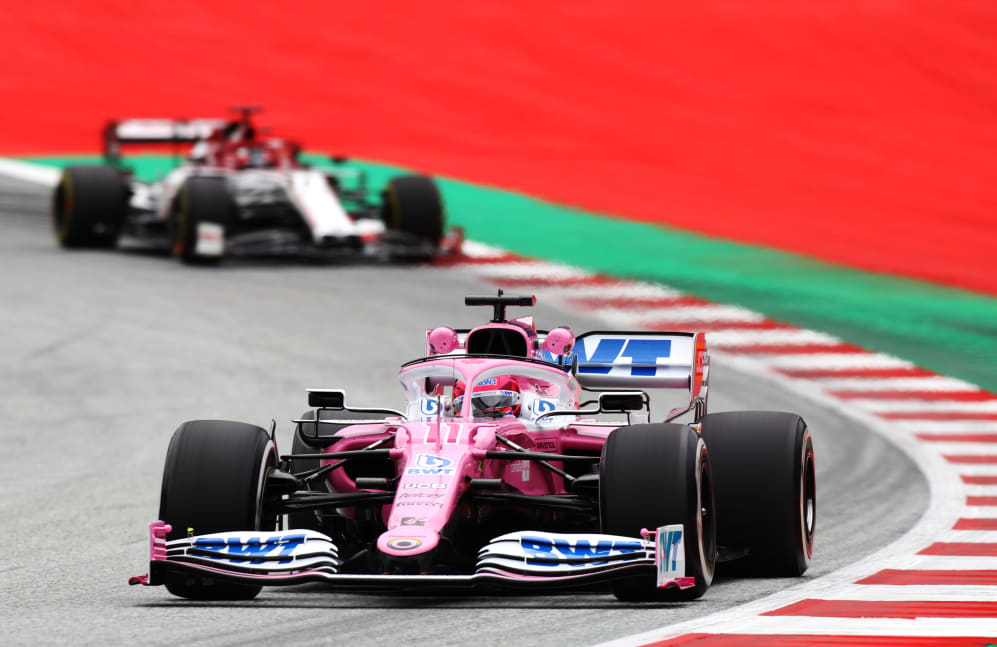 McLaren had Racing Point comfortably contained in 2019, as they finished fourth in the constructors' championship, 72 points clear of their pink rivals. But Carlos Sainz has admitted that 2020 might be a bumpier ride for his team, after Racing Point's Sergio Perez ended up third in Free Practice 2 for the Austrian Grand Prix.
Perez finished ahead of both the Red Bulls and the Ferraris after the qualifying simulations of FP2. And while the Mexican's best lap from the session was just 0.142s faster than McLaren's quickest (Lando Norris' P6 effort) Sainz felt that Racing Point's pace – with an RP20 that's drawn criticism from other midfield teams for its striking resemblance to last year's Mercedes – had been ominous.
READ MORE: Otmar Szafnauer on Racing Point's 'pink Mercedes' philosophy and Aston Martin's bold targets
"Racing Point were particularly quick today," said Sainz. "We were expecting them to be quick, but in such a short circuit, to have the advantage they had against the rest of the midfield is particularly impressive. My opinion is that they are way too far away to try and mount a fight to them. But at least Renault, we look to be in the ballpark with them, so it's going to be good fun still."
Norris confirmed his team mate's point of view, hinting that he felt McLaren's fight would be more with Renault than Racing Point this weekend.
"[Racing Point are] a bit ahead of us for sure," he said. "I don't think we're looking at them too much in terms of what our pace is going to be like. The rest of the midfield pack, it's hard to say because Red Bull and Ferrari seem not as quick as they were last year here.
FP2 REPORT: Hamilton heads another Mercedes 1-2 with Racing Point's Perez third in Austria
"I think we've taken a step forward, and the whole of the midfield's taken a step forward, so it's going to be interesting. I think tomorrow, everyone will turn it up and lower fuel and everything so we'll see, but I think for now we're just focusing on ourselves, trying to explore the car, find out some new information."
Despite McLaren's resignation to Racing Point's pace, both Sainz and Norris seemed content with their MCL35 package, with Norris confirming: "I think we're pretty confident. Of course there's things to improve but I think our pace today is roughly where we're at.
"No major complaints, but there's smaller things. Nothing hindering us half a second or anything, but it's just really focusing on the smaller bits, putting everything together – I guess that's one of the hard things, is nailing the lap again, just because I was a little bit rusty in making sure you get all those thousandths out of the car."