Feature
Otmar Szafnauer on Racing Point's 'pink Mercedes' philosophy and Aston Martin's bold targets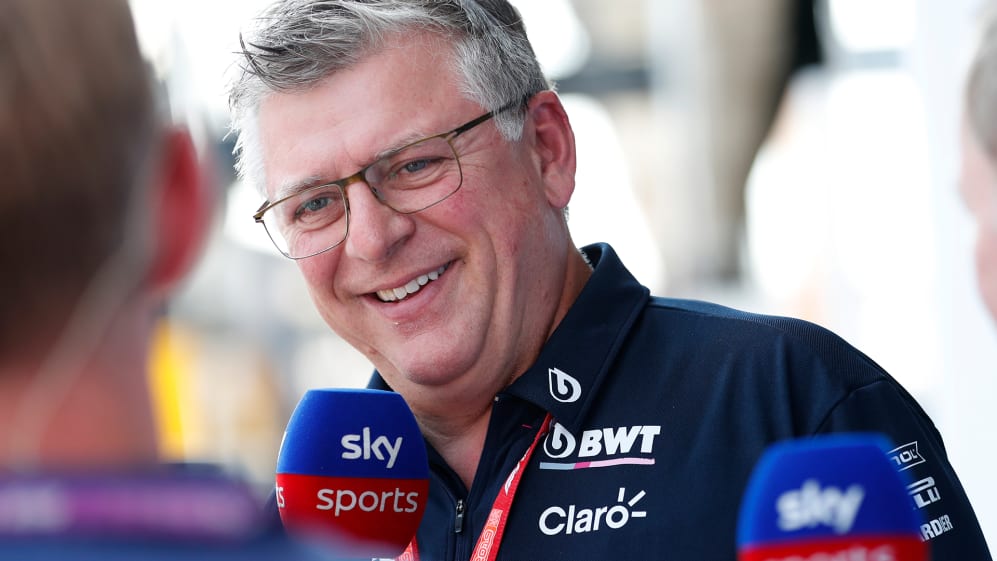 In a little over two-and-a-half years, Racing Point will have risen from the ashes of Force India – a squad forced into administration - into Formula 1's first Aston Martin F1 works operation for 60 years.
It's a remarkable, feelgood story and a huge project, the scale of which is keeping Team Principal Otmar Szafnauer incredibly busy despite the championship being in lockdown amid the coronavirus pandemic.
READ MORE: Racing Point set to become Aston Martin works team for 2021
Szafnauer has a lot on his plate. The team's billionaire owner Lawrence Stroll is ambitious and has set some lofty targets, the squad is embarking on a impressive new factory project and the team is upscaling internally, both in terms of personnel and infrastructure capabilities. No pressure, eh?
Aston Martin targets wins within three years
Yes, the Stroll-led consortium which owns the team have gone big with their ambitions. Up until a year before administration, Force India had risen to fight at the head of the midfield for fourth place overall on a very modest budget.
They look like they are back up fighting for that position, having rebuilt as Racing Point, if their testing form is anything to go by. But they stand at the foot of a mountain, the trio of Mercedes, Ferrari and Red Bull well clear in the clouds at the peak.
ANALYSIS: Why Aston Martin-Racing Point deal makes sense for all concerned
The Silverstone-based team – who become Aston Martin Racing next year - are going through a growth spurt, courtesy of the cash injection from their new owners. There's already been a net gain of 60 employees since the rebirth – and there'll be more to come.
There's also a new factory being built to replace an aging facility that has previously housed Jordan, Midland, Spyker and Force India but had maxed out in capacity with no further opportunity to grow. It was hoped the facility would be ready for next summer, though this will likely be delayed to the autumn as the coronavirus has slowed down the industry.
It's a three-year plan, but every year we should be getting better, we should never take a step backwards
"It's probably a three-year plan for us," Szafnauer tells Formula1.com from his home in Oxford as we chat via video conference. "The factory will take a couple of years, and hiring the right people takes a couple of years, and during that transition phase, you won't be at a 100% at where you want to be until you get there, and then you have got to work together. So it's a three-year plan, but every year we should be getting better, we should never take a step backwards.
"Our goal is to break into the top three in that time and be competitive at that level and have a chance at winning races and be regular podium finishers. Even if we're not top three, say the top three become top four and we're part of that, or even top five and someone else joins us, but we're all competing at that level where the top three currently are, that would be a success for us."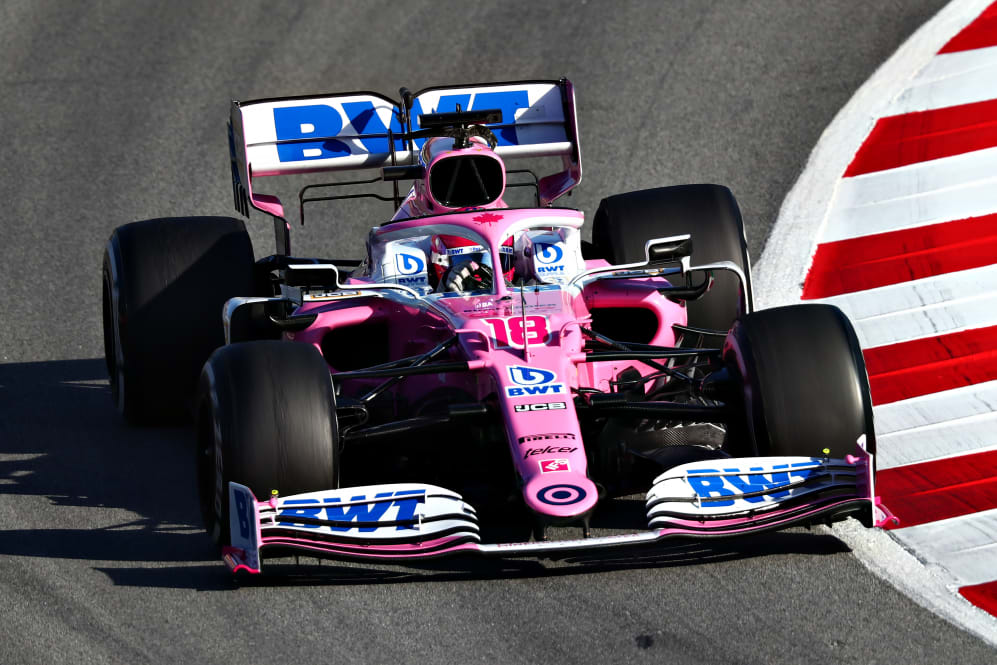 Why they chose the pink Mercedes concept
The evidence of Stroll's investment and gameplan was already evident last year, as the team gained momentum as the season wore on. The team is renowned for its efficient approach, consistently making very little go a long way, so their challenge has been to continue that mentality despite a cash injection. Essentially, it's not just about throwing money at the project.
TECH INSIGHT: Why the new Racing Point RP20 caused a stir at pre-season testing
They've made solid strategic decisions, for example switching to use world champions Mercedes' windtunnel last year, and enhanced their own internal manufacturing capabilities and quality control. They've even taken design pointers from the all-conquering Silver Arrows via pictures, to the extent their 2020 challenger has been dubbed the 'pink Mercedes' so similar does it look to last year's Mercedes W10.
For Szafnauer, pursuing a Mercedes aero philosophy was always the plan, given they used their engines and gearbox, when they had the funds available to make it happen. "We have been looking at that concept for a long time, mainly because we are constrained with the gearbox that we buy from Mercedes," he says. "Mercedes have developed their gearbox casing to go along with that concept.
If we show that we have very good racing with the cars we have now, it would be prudent to look at either delaying it [the new aero rules] by another year or looking at the whole concept again
"We would buy that casing from them and use a totally different aero concept, which meant we are always compromised. So for a long time, we wanted to move to the Mercedes-type aerodynamic concept - not having a high rake, a lower rear end - but we just never had the financial resources to do it. We always had to carry things over."
F1 2020 team guide: Can Racing Point challenge the top three this season?
It was a huge financial commitment and one that at the time was only for a single season, with revolutionary new technical regulations set to be introduced in 2021. But with those delayed until 2022 and 2020 chassis concepts to be carried over into next year to cut costs, it means the team can race and evolve the package for longer – maybe, as Szafnauer suggests, even beyond 2021…
"We knew when we made the decision that it would only be for one year, but now it looks like we will have a year-and-a-half," he says. "Hopefully we can extend that even further. The [2021] car concept was mainly to have closer racing.
READ MORE: Plan for new Racing Point factory 'really encouraging' says Perez
"If we show that we have very good racing with the cars we have now, it would be prudent to look at either delaying it [the new aero rules] by another year or looking at the whole concept again and saying what we have now isn't that bad, it's actually pretty good and if you don't change the regulations, you end up saving money. In this day and age, we should be doing everything we can to try and spend less."
Team have spent close to zero during lockdown
The coronavirus has brought the costs involved in competing in Formula 1 into sharp focus, with teams shutting down their factories while there are no races to save money and half the grid furloughing some staff to protect their respective businesses in the short term. The 10 teams are also meeting governing body the FIA and F1 bosses on a regular basis to discuss finances, including reducing the budget cap.
READ MORE: Mercedes chief Wolff buys stake in Aston Martin
"We need to learn that these types of things [the pandemic] can happen," says Szafnauer. "We should put practices in place, maybe a more prudent cost cap so that if it does happen again, we're on a better financial footing.
"[The pandemic] has had a massive impact. We have put the business on hold. We are currently on shutdown, so there is no development that has happened. Not much money has been spent, almost zero, which is also good. We have extended the shutdown, so there's another two weeks, and I anticipate that will be extended again. It's basically mothballing everything."
READ MORE - DO SAY, DON'T SAY: Your quickfire lowdown on Racing Point in 2020
Racing Point was among five teams – McLaren, Williams, Renault and Haas the others – to put some of their staff on an enforced leave of absence while others took a pay cut.
"The morale hasn't taken a hit at all," says Szafnauer. "Everyone is very supportive. I think people understand the furlough, we have explained it well.
"Like anything, if there is a bit of doubt, and you can't predict the future, or if there is uncertainty, then there is some anxiety, so if you can explain the uncertainty away and it becomes certain and understood, the anxiety goes away and morale stays high. We've had great feedback and the morale is strong."
READ MORE: Perez says Racing Point's 2020 challenger is best car I've had in pre-season