Podcast
Racing Point's Andrew Green on giant killing, the birth of Jordan and working with Schumacher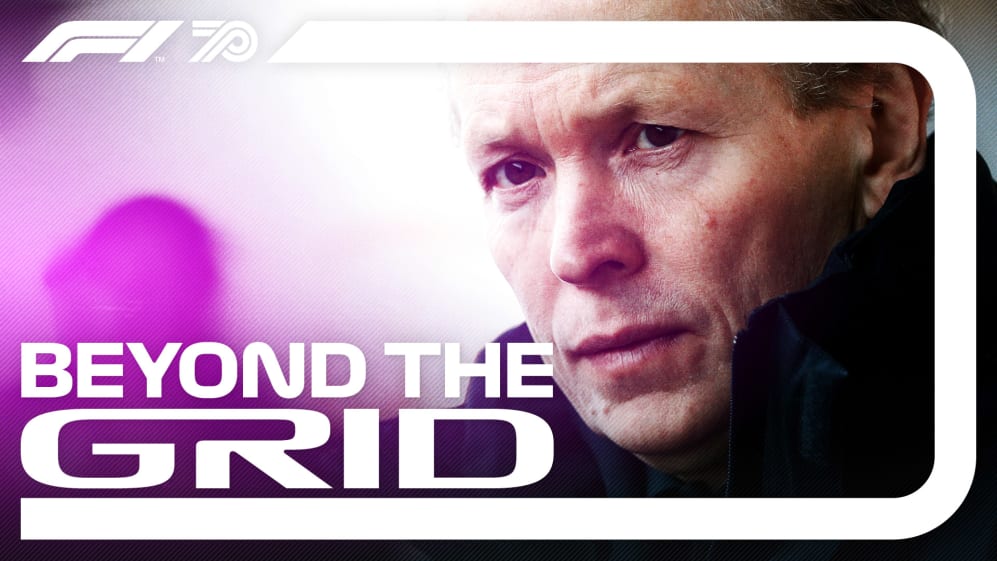 Racing Point Technical Director Andrew Green – a stalwart of the Silverstone squad – is this week's guest on Beyond The Grid. And as he explains to host Tom Clarkson, the future is looking bright indeed for the team set to become Aston Martin in 2021…
When it comes to giant killing in F1, few have done it better than Racing Point in recent years. In fact in 2016 and 2017, with the smallest budget on the grid, the then Force India team outperformed many well-healed opponents to finish fourth in the constructors' championship.
READ MORE: Why the new Racing Point RP20 caused a stir at 2020 pre-season testing
One of the architects behind that success was the long-serving Green, whose F1 career started in the very same squad, in their Jordan guise, way back in 1991.
On the latest episode of Beyond The Grid, Green explains the ingredients that make Racing Point such a lean, mean fighting machine, why under an Aston Martin re-brand they could become race winners, what it was like seeing Michael Schumacher drive an F1 car for the first time at close quarters and much, much more…
You can listen to the full show using the player above or via Apple Podcasts, Spotify or your favourite podcast app.