Technical
TECH INSIGHT: Why the new Racing Point RP20 caused a stir at pre-season testing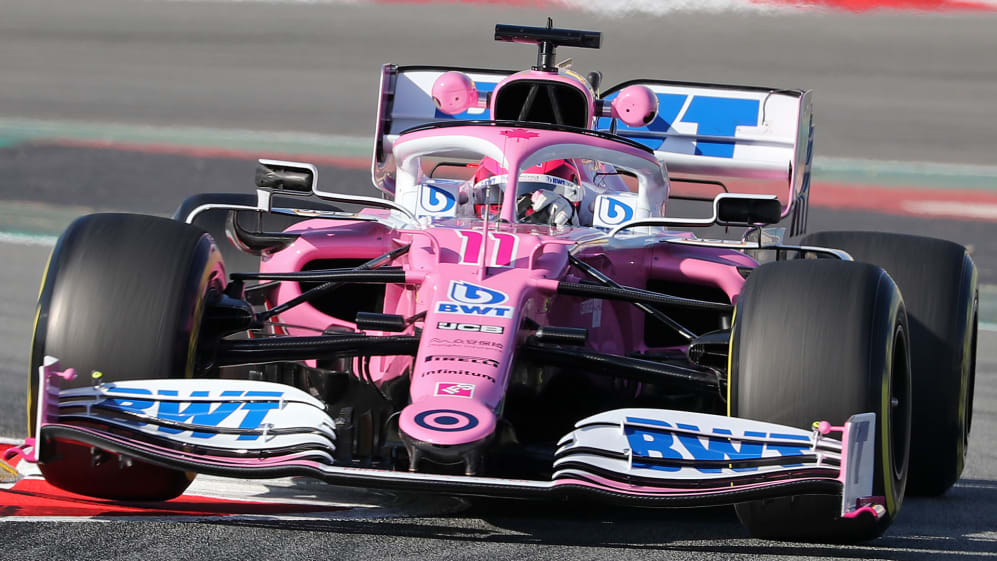 Pre-season testing got underway in Barcelona on Wednesday as all 10 teams took to the Circuit de Barcelona-Catalunya to find out if their hard work over the winter has paid off. Keeping a close eye on all the new machinery was F1 technical expert Mark Hughes, and one car in particular caught his eye...
Creating something of a stir in the pit lane at Barcelona is the new Racing Point RP20. The specific feature that raised eyebrows was a totally new nose section unrelated to that used last year and looking a near-replica of the 2019 Mercedes nose.
Even aft of the nose, its general proportions are quite Mercedes-like. The stir was only intensified on the first morning of testing as Sergio Perez lapped within less than 0.1s of the Mercedes at the top of the time sheets.
ONBOARD: Watch as Sergio Perez flies around the Barcelona track in testing
Previously, Racing Point have favoured their own aero design philosophy unrelated to Mercedes, despite being supplied with the Mercedes power unit, gearbox and rear suspension. A distinctive twin nostril nose had been used for the past few seasons, though this was developed into a less extreme version by the end of last season. The team also favoured a Red Bull-like high rake angle, in contrast to Mercedes.
READ MORE: Hamilton heads Mercedes 1-2 on Day 1 of pre-season testing in Barcelona
The new RP20 has instead adopted the fashionable slim nose and 'cape' to accelerate the airflow towards the leading edge of the floor. This will have been a much trickier concept to get through the crash test as the nose's cross-sectional area is so much smaller than before but it must still pass the same severe impact tests. The rake angle also appears to be lower than before.
It seems likely that the technical team at Racing Point, in the final year of the current formula, have adopted a 'if you can't beat 'em, join 'em' approach.