Raikkonen deserves to stay on at Ferrari - Villeneuve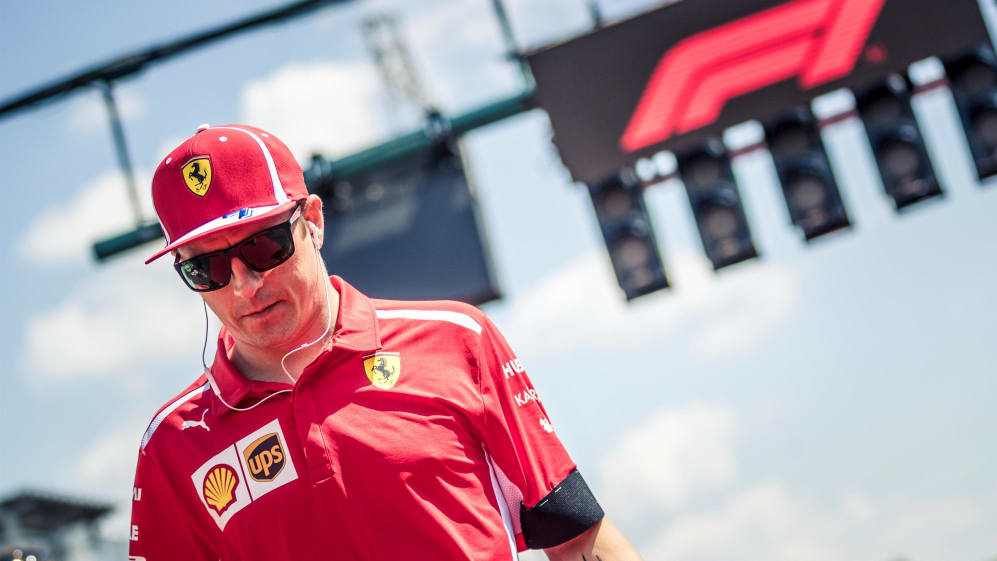 Speculation about his future is something Kimi Raikkonen has become accustomed to in recent years, and as the F1 community takes a well-earned mid-season break, it's still unclear whether he will drive on for Ferrari in 2019. The final decision will, of course, rest with the Scuderia, but if it was down to one of the Finn's former rivals – 1997 world champion Jacques Villeneuve – Raikkonen would comfortably retain his seat with the Italian team…
Speaking on this week's episode of Beyond The Grid, F1's official podcast presented by Bose, Villeneuve backed Raikkonen to keep his drive, saying he would provide more stability than a younger charger like Charles Leclerc, who has been linked to a promotion to Ferrari from Sauber.
"Look at the work [Kimi's] been doing. He's third in the championship, he's often quicker than Vettel and when he's not he's just a tenth behind," reasoned Villeneuve. "He's paramount in the development of the car. The whole team works fantastically well now.
"Put a young 'cub' next to Vettel and what will Vettel do? He'll try to eat him alive. Either he will destroy the young cub or it will end in tears and the whole team will end up going slower within two years. That's not constructive."
Villeneuve added that in his view he didn't believe Leclerc should be promoted to Ferrari for at least another year.
"Charles is still making a few mistakes," he said. "It would be amazing for him [to go to Ferrari], but it would be two years of Ferrari preparing him.
"Ferrari, like Mercedes, is not a team to prepare drivers. It's a top team. Top teams they pay for the drivers when they are at their best and when they want them. That's why you have junior teams, to prepare them."
To hear more from Jacques Villeneuve, listen and subscribe to the show on Apple Podcasts, Spotify or your favourite podcast app.