Raikkonen fails to take the start in Malaysia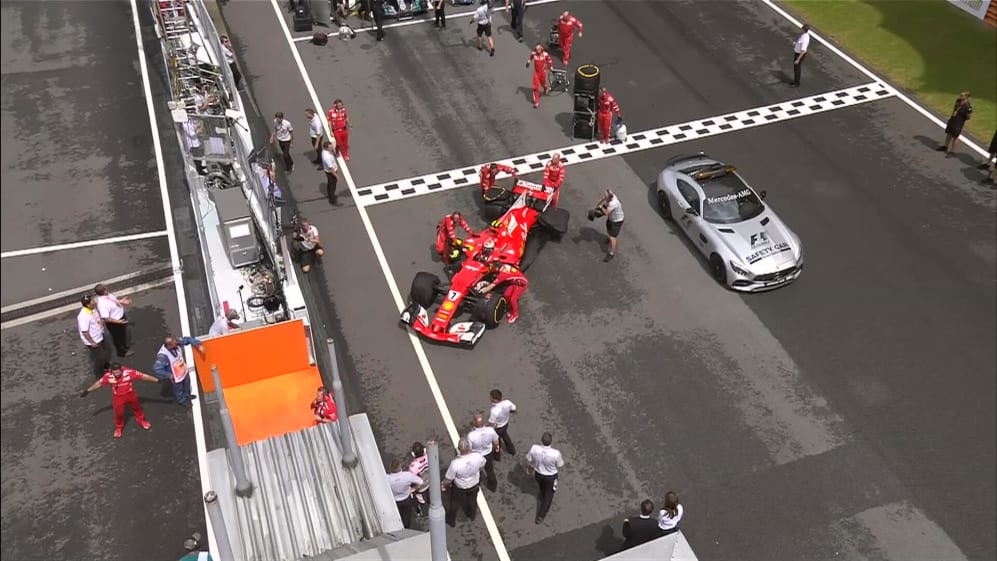 Ferrari's nightmare weekend in Sepang continued on Sunday afternoon, as Kimi Raikkonen was wheeled away from his front-row grid slot and back to the team's garage just before the start of the 2017 Formula 1 Petronas Malaysia Grand Prix.
With team mate Sebastian Vettel last on the grid after technical problems stopped the German setting a qualifying time on Saturday, Raikkonen was Ferrari's best hope of a strong race result. However, it was clear that the Finn had problems as he drove to the grid, telling his crew he had no battery charge.
Once on the grid, mechanics worked frantically on his car, removing the engine cover on the SF70H. It was back on in time, and the team looked to have resolved matters. However, a couple of minutes prior to the formation lap, Raikkonen was hurriedly pushed back to the garage, from which he never emerged.
For the latest from the race, check out our Live Timing.