Raikkonen happy, but pole 'guarantees nothing'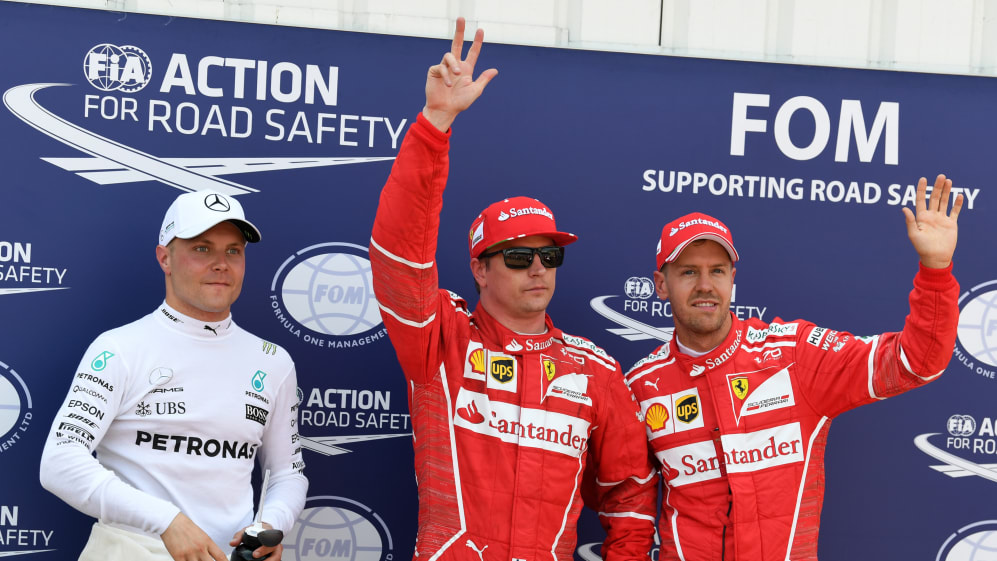 Ferrari's Kimi Raikkonen says he will be taking nothing for granted in Sunday's Monaco Grand Prix, despite admitting his delight at being on pole for the first time in almost a decade.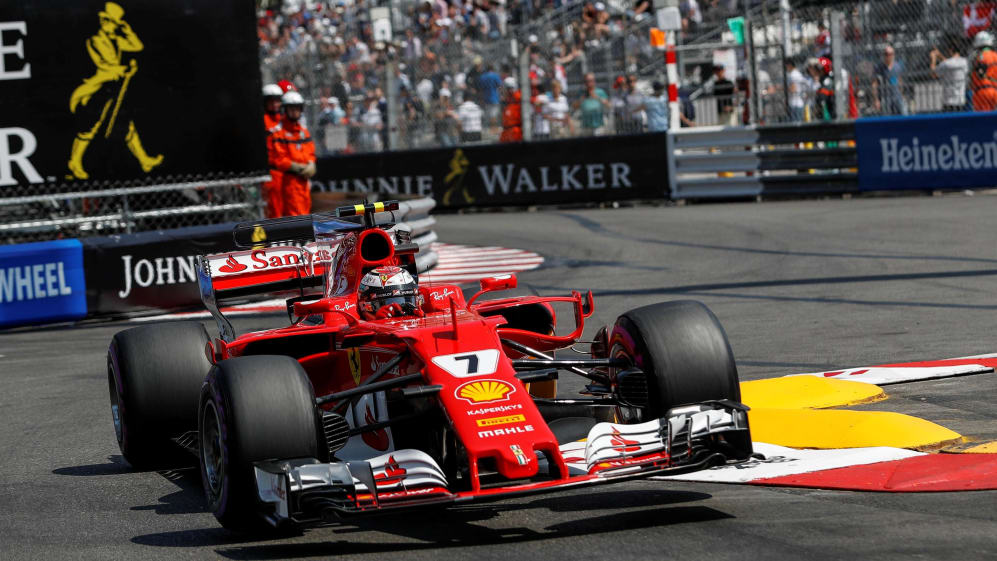 I'm really happy for him because he deserves it - the champion is coming out
Raikkonen looked imperious throughout Saturday's Monte Carlo qualifying, finishing less than a tenth of a second ahead of team mate Sebastian Vettel who will join him on the front row.
"Obviously it's the best place to start for tomorrow but it doesn't guarantee anything for tomorrow," said the Finn, who won the famous street race for McLaren back in 2005.
"Nevertheless I'll happily take it, and it's been quite okay all weekend. We've been struggling a little bit in certain places and have been working to try and figure it out.
"Qualifying was better - it wasn't perfect, but it's never going to be perfect. It was good enough and I was very happy with the car.
"You can always go a bit faster here and there - it's normally a never-ending story like that - but things went well. We had good timing with when we went out and I felt good, so I was able to push and it was a quite nice, straightforward qualifying."
Team boss Maurizio Arrivabene was quick to praise the efforts of Raikkonen, who took the title with Ferrari in 2007 - but who has not won a race for them since Belgium 2009.
"I'm really happy for him because he deserves it - the champion is coming out sometimes," said Arrivabene. "It's a pity for Sebastian that he made a little mistake in Turn 5, but having two cars up there is good."
The qualifying result means Ferrari's second front-row lockout of the year, the last one being in Russia where they were then beaten to victory by Mercedes' Valtteri Bottas.
"I'm happy we find the pace now, but we have to remember the last one in Sochi, be careful and think about tomorrow," added Arrivabene.
With the prospect of a 21st career victory firmly on the cards, Raikkonen concluded: "Happy for myself, happy for the team and obviously we have two cars on the front tomorrow so we'll try to make the best of it."