Raikkonen: Mexico answers needed if Alfa to bounce back in Austin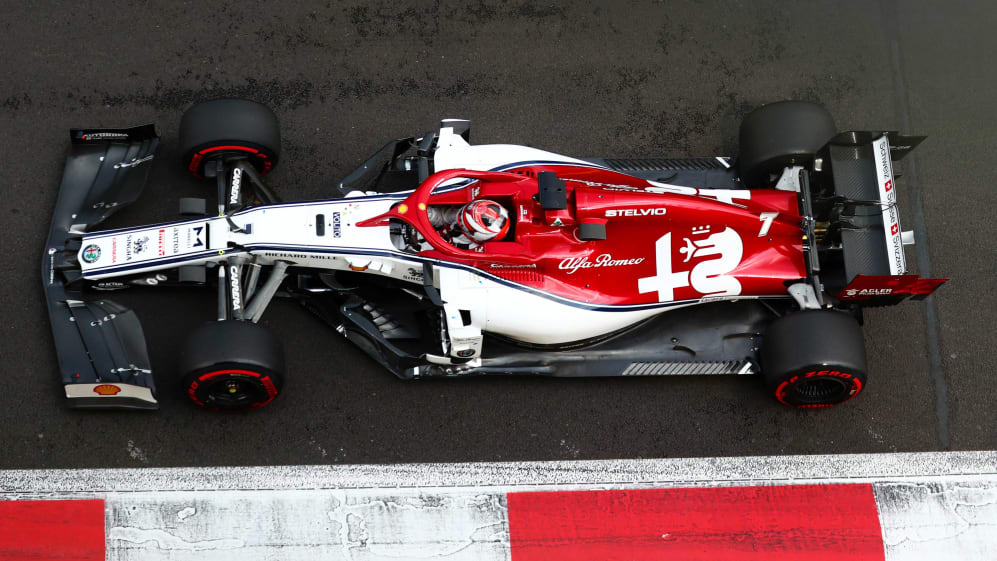 Alfa Romeo have not had the most consistent of runs since the summer break, but Kimi Raikkonen was still hoping for a better performance in Mexico.
From the Belgian Grand Prix onwards, Alfa Romeo have picked up just three points in six rounds, with Sunday's race seeing Raikkonen retire and team mate Antonio Giovinazzi finish 14th after a poor pit stop.
Raikkonen was caught up in contact on the opening lap and admits that might have played a role in his struggles in Mexico, but he is still uncertain as to why his car has such fluctuating competitiveness.
"In the first two corners we got squeezed between two cars, we touched but we thought everything was fine, but there were some issues and I was looking after the car," Raikkonen said. "In the end the temperatures went high and we had to stop, but I still don't know why. But we had to stop, otherwise we would have damaged the car a lot more, so we need to find out what happened.
Okay, we had some damage and that might explain something, but I was hoping for more
"For sure we were hoping to have a bit more speed and at some points we had a bit of speed, here and again, but when suddenly people in front would start to go faster we couldn't answer them. Okay, we had some damage and that might explain something, but I was hoping for more."
Known for using the minimum number of words where possible, Raikkonen can clearly identify what his car is lacking: "Grip!"
But the Finn says it is not a problem that has occurred because of a major aerodynamic upgrade introduced in the second half of the season.
"No, the upgrade worked. In the last race I tried the old package and we didn't get much as the end result. Honestly, the balance is not a disaster, when the tyres are new we're going OK, but when the tyres start to wear out we just start sliding a lot.
"Obviously it's not the result we wanted but that's how it goes, sometimes. The pace was not great and then we had the issue with the temperatures and we had to stop. I think the incident at the start destroyed the floor… With new tyres we gained some speed but as soon as they started to go, we were losing a lot of grip."
His problem pit stop aside, Giovinazzi was also struggling at times and says it's important Alfa Romeo understand their issues quickly to try and bounce back at next weekend's United States Grand Prix.
"The beginning of the race was not too bad," Giovinazzi said. "I was behind the Renault and Racing Point, but after that for sure the pit stop compromised the race.
"I was by myself for most of the race so we just need to understand how the pace was. Austin is just next week so we need to understand better and try to improve and be back in Austin."