Raikkonen not worried about Alfa dip in form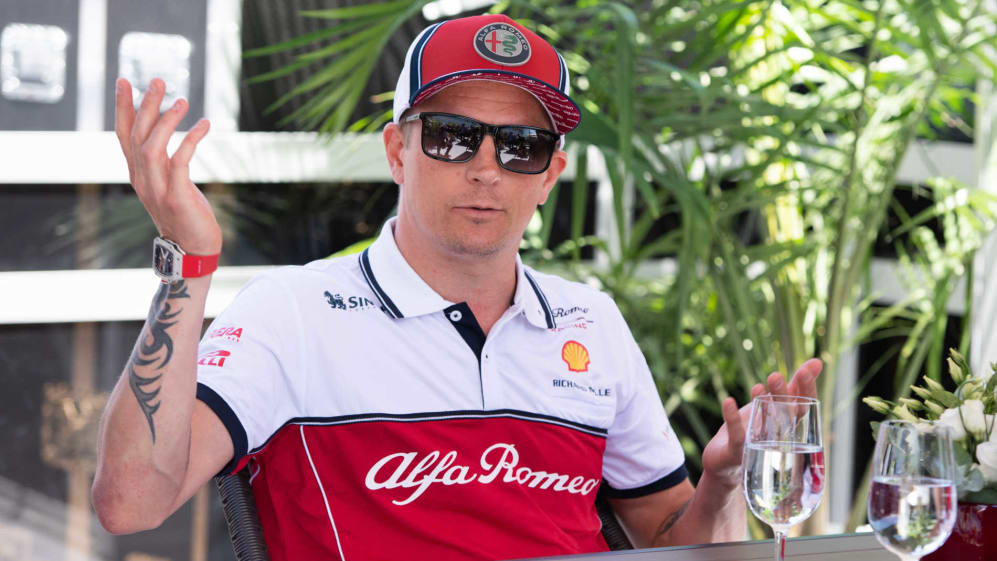 The start of Kimi Raikkonen's first year back with the Sauber/Alfa Romeo squad began swimmingly, with the Finn scoring across all four of the opening races of 2019, including a fighting drive to seventh place at the Bahrain Grand Prix. Since then, however, the going has been tougher, with neither Raikkonen nor Alfa Romeo taking any points in either Spain or Monaco. Yet despite that, the 2007 world champion believes the team are more than capable of getting themselves back into the midfield mix.
Having been the most consistent midfield performer of the season up until Baku, in Spain, Raikkonen struggled to 14th place in qualifying, before ending up in the same spot in the race, while in Monaco the Finn was again 14th in quali before coming home a distant 17th place at a track that he was on pole at for Ferrari two years previously.
READ MORE: Who will win the power war in Canada?
But both Barcelona and Monaco are downforce tracks – and Raikkonen believes that it's this factor that showed up the weaknesses in his C38 challenger.
"On the downforce side, maybe we don't have as much as we'd hoped to have," he said. "Obviously those two tracks are full downforce so you had what you had but if it's not enough, it's enough… but in the test [after Barcelona], we understood some things and hopefully we are better off [in Canada]."
Montreal's Circuit Gilles-Villeneuve is a far lower downforce, more power-rewarding circuit, which could be good news for Raikkonen and team mate Antonio Giovinazzi, given that both will be running Ferrari's upgraded power unit that they first got a taste of in Monaco. But putting that power to good use in qualifying, Raikkonen admitted, would be his chief target in Canada this weekend.
"I think it's a work in progress. We have to tidy up small things and make qualifying a bit better, so then things will turn out to be okay. I'm not worried – obviously things haven't been great the last two races but I think we have all the tools to still be in the fight there and we just need to put it together."
Raikkonen's strong early start to the season means he currently sits 10th in the drivers' standings ahead of the Canadian Grand Prix, eight points shy of McLaren's Carlos Sainz up in seventh place.