Raikkonen rues 'painful' qualifying mistake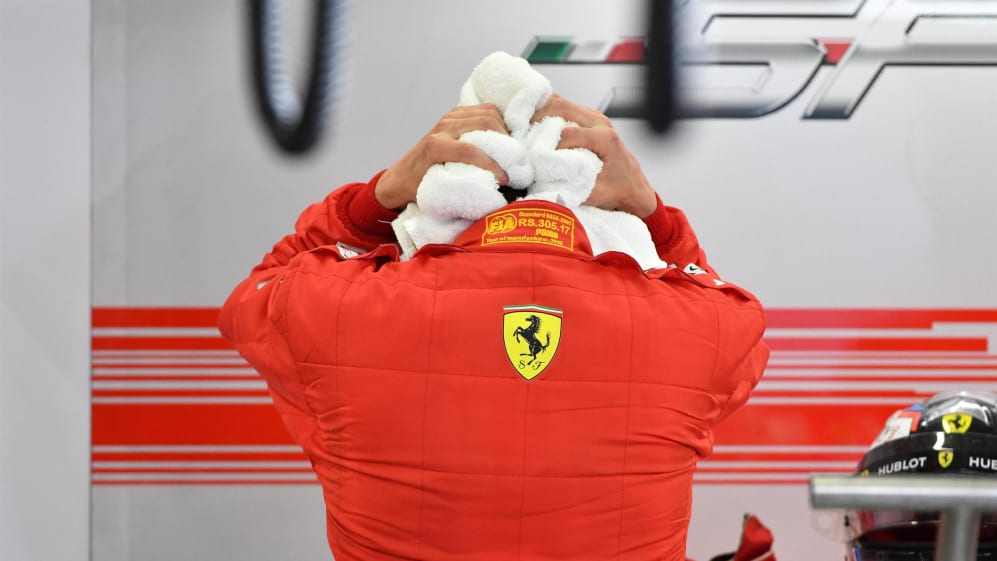 For two sectors, pole position in Baku looked to be Kimi Raikkonen's. But for the third time in four races in 2018, the Iceman cracked when it mattered – only this time, he couldn't salvage a front-row start…
Heading to Azerbaijan, Raikkonen was the only driver to have started every single Grand Prix from the front row of the grid, with a trio of second places.
In Australia, Lewis Hamilton comfortably secured P1, but Raikkonen was quick enough to take provisional pole in Bahrain and China, only to ultimately slip up and miss out to Ferrari team mate Sebastian Vettel.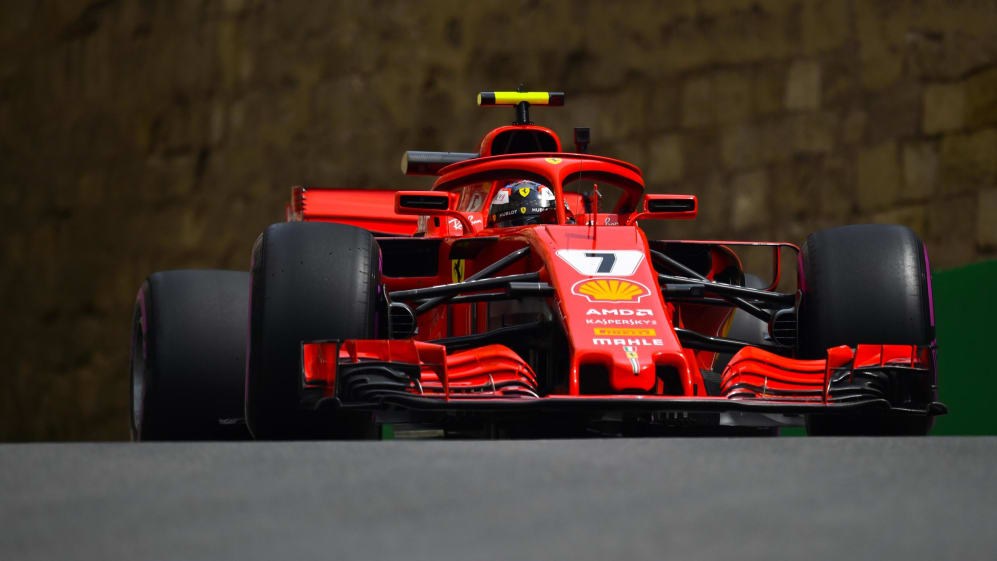 I know the speed is there - it's frustrating when you're fast and don't get the result you want
His Baku qualifying was scrappy, even by his standards, with the Finn locking up when running the supersoft tyres in Q2, which in turned forced him to run the ultrasofts just to get through to Q3.
That means he'll have to start the race on that rubber and likely have to pit before his team mate and both Mercedes and Red Bull drivers, who will all start on the supersofts.
In Q3, his first run was reasonable, but as Vettel made a mistake on his final run and Raikkonen lit up the timesheet in the first two sectors, it looked like a first pole since Monaco 2017 was on the cards.
But then he made a mistake exiting Turn 16. He caught the car brilliantly as the rear stepped out - but by then the damage had been done.
"I went sideways," said Raikkonen. "That's about it. It was really frustrating losing a pretty decent lap at that point…
"No excuse. I took it easier even on the entry because obviously it's been a bit tricky all day. Went sideways, I got it back but at that point already, I knew it was all gone as it's all flat out and long straights.
"It was a mistake and cost us quite a few places. Not the greatest ending."
Is he getting frustrated by the run of mistakes when it matters in qualifying? "Right now, I'm disappointed with what happened today.
"A few times disappointed what has happened but this is a different story. What can I do? I can only look in mirror.
"I know the speed is there. But it's frustrating when you're fast and you don't get the result that you want.
"I was taking care of it in the last corners and then having a mistake is silly, [makes it] even more painful.
"It's not the first time unfortunately and I doubt it's the last time. It's just one of those days."
Raikkonen will start Sunday's race from sixth on the grid, with team mate Vettel – who has won two of the season's first three Grands Prix – on pole for the third time in a row.