Raikkonen says Alfa Romeo have work to do 'in all areas' after qualifying last in Hungary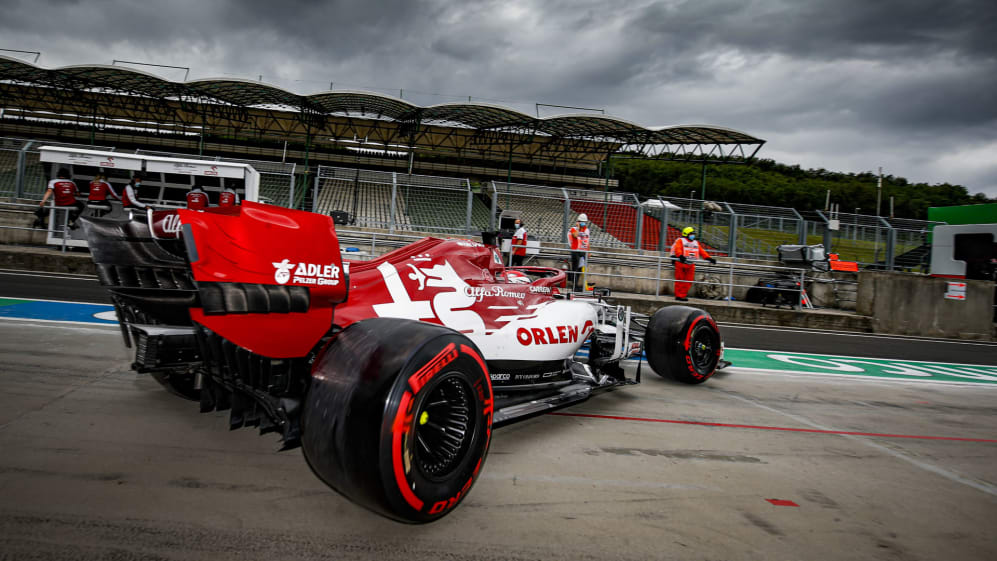 Kimi Raikkonen has spent the majority of qualifying sessions across his 314-race career fighting for positions at the front of the grid. But right now, the Alfa Romeo man is having to fight merely to make it out of Q1 – and on Saturday in Hungary he came up on the wrong side of that battle for the fourth successive race.
The 2007 world champion will start Sunday's Grand Prix in Budapest from 20th and last, just behind team mate Antonio Giovinazzi as Alfa Romeo endured a torrid session.
READ MORE: Perez felt 'dizzy' and not '100% physically' in Hungarian GP qualifying
Asked to describe the challenges the team were facing right now, Raikkonen was vague, saying: "A lot of challenges, but I don't think we do a big favour for ourselves either, amongst other things.
"We need to work on all the things and do better work on all the areas, and then obviously we have to improve the speed at the same time, so we have quite a bit of work to do."
We have a lot of work ahead of us to get to the level where we need to be
The Iceman's team mate, Antonio Giovinazzi was left crossing his finger for a wet race, in order to give Alfa a chance of competing.
"Difficult day," he said, "the pace wasn't there. We need to understand why we are struggling so much. Tomorrow we don't know what the weather will do, so we need to try our best. But we need to understand why we are not so fast.
"In dry conditions, starting from the last row there is nothing you can do, it's so difficult to overtake. Hopefully tomorrow will be wet conditions."
Giovinazzi picked up two points in the season opener in Austria with a ninth place finish, but other than that Alfa Romeo haven't troubled the scorers in 2020.
"Today's performance is far from where we expected to be and we will need to find the reasons for this result," added Alfa Romeo Team Principal Frederic Vasseur. "We had made steps forward in the two races in Austria but we still have a lot of work ahead of us to get to the level where we need to be."