Interview
Rain Red Bull's best hope for a Baku repeat - Ricciardo Q&A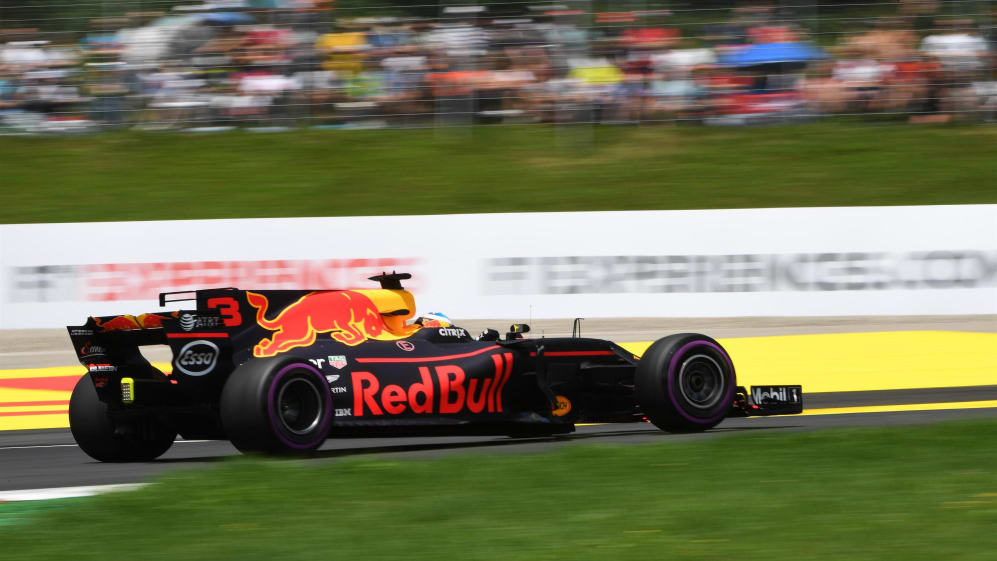 On pure pace, Red Bull might struggle to take the fight to Mercedes and Ferrari this weekend in Austria. But having prevailed amid the chaos in Azerbaijan last time out, Daniel Ricciardo isn't ruling anything out - especially as he and the team might get a helping hand if the heavens do indeed open as current forecasts predict...
Q: Daniel was today the best you could have aimed for? Fifth on the grid, ahead of your team mate – and moving up to fourth given Lewis Hamilton's penalty...
Daniel Ricciardo: I thought I could have improved a bit more to be honest. The first sector on my fastest lap was not perfect so my guess is that I could have gone quicker – a bit. But I think there are a few people who are in that mode! When I look at Kimi's (Raikkonen) time I think I could have beaten it – but then probably he improved as well. So making a long story short: it was the best I could do position-wise.
Q: Since Spain the impression is that Red Bull have been consistently moving forward – culminating in your victory amid the chaos in Azerbaijan of course. Do you also feel that?
DR: Yes. There were signs already in Barcelona – but maybe the real push came from Monaco on, or at least that was when it was more evident. We are getting there. I think our car has been pretty good in the medium high-speed sections this weekend – so let's see also what Silverstone will hold for us. It is pretty similar to here in terms of high speed corners – but there are also some long straights as well, so my guess is that we will get a bit closer to both the front teams there. Looking ahead I would also say that in Budapest we should look pretty good as the circuit suits us – and we will bring a couple of updates! It is a bit like last year: by the end of the first part of the season we seem to find some real speed from the car. I feel the trend is very similar to 2016.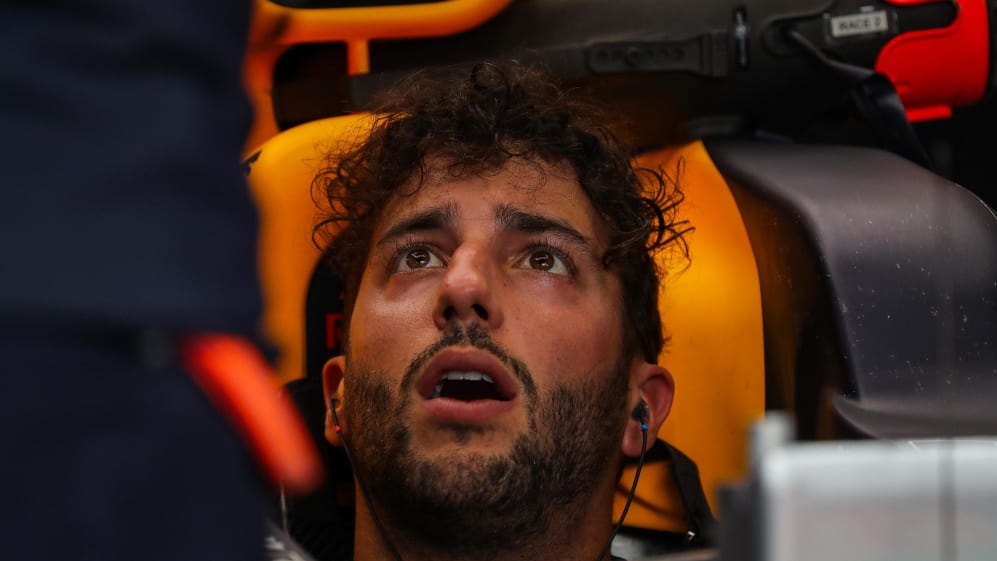 Q: Yesterday it didn't look all that good, especially in the long runs. What will that mean for the race tomorrow?
DR: True, yesterday we weren't particularly strong in the race trim – but I think from yesterday to today the track changed quite a bit and that should help us. I also hear that it might rain – that should help. Otherwise we don't have the car to challenge Mercedes or Ferrari – but we definitely have a better car today than yesterday! We are very good on tyres in the race – so let's see what happens.
Q: How about the engine penalty situation? It hasn't been an issue so far… but there are still 11 races to go…
DR: Well I think at some point it is maybe likely - but to be honest this was not a topic so far. We will come through the first half of the season without a penalty - touch wood! And I feel that in Budapest we will be pretty strong so in all likelihood if we have to go for a penalty we will chose a track like Monza, rather than circuits like Hungary or Singapore where we should have genuine car speed.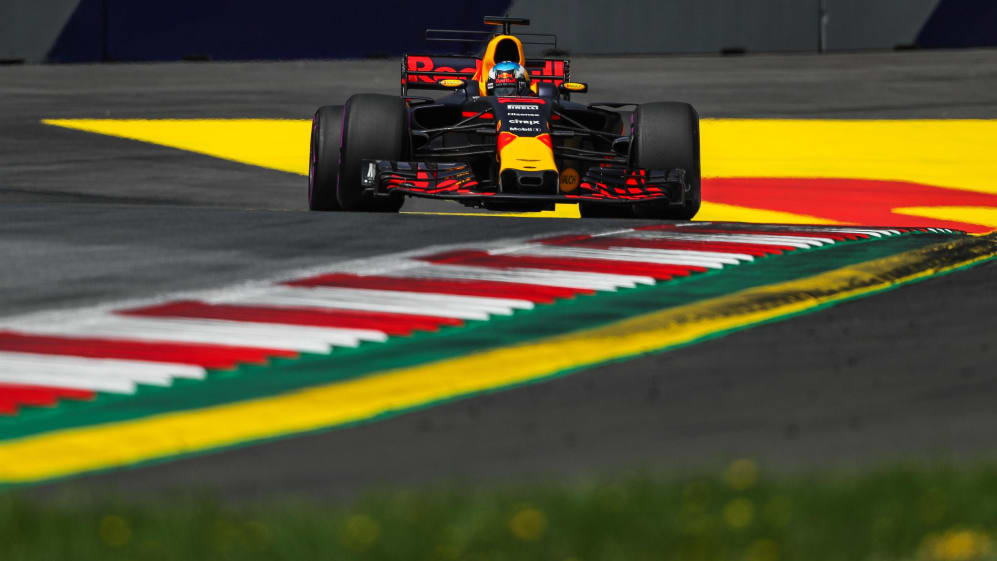 Q: Baku was also an engine track - probably even more than Austria - and the gap to Mercedes and Ferrari was not that big. Why is it so much harder here than in Baku? The Baku straight is much longer…
DR: In Baku you are forced to run low downforce because the straight is just that long - but here we can afford to use more downforce so I would say that we set up the car more for the corners here, rather than the straights. Baku was the opposite. Here you see that we lose out on the straights but get closer in the corners. That is what I can offer as explanation. The bottom line is that we still miss some pace.
Q: In isolation then, how would you judge your chassis?
DR: We have improved it - but I still think that we are not on the level of Mercedes or Ferrari. At certain types of corners we are getting much closer - and you definitely feel that - but there is still some road to travel! I would say since the Barcelona tests we've made a fifty to sixty per cent step forward so I hope that we get the rest by the time of the Budapest race. We are still waiting to take the same entry speed into the corners than they can.
Q: What role will the tyres play this weekend? Supersofts versus ultrasofts?
DR: We certainly talked about the supersofts today - probably all teams have - but the ultrasofts seem to behave a bit better and hang on a bit longer, therefore it doesn't look too bad to start the race on that tyre. At least it behaved better for us today. It was a good warm-up on the tyres – so that should help at the start. From there on let's wait and see. I wouldn't mind another Baku! (Laughs)