Rallying makes me 'better, more complete driver' – Sainz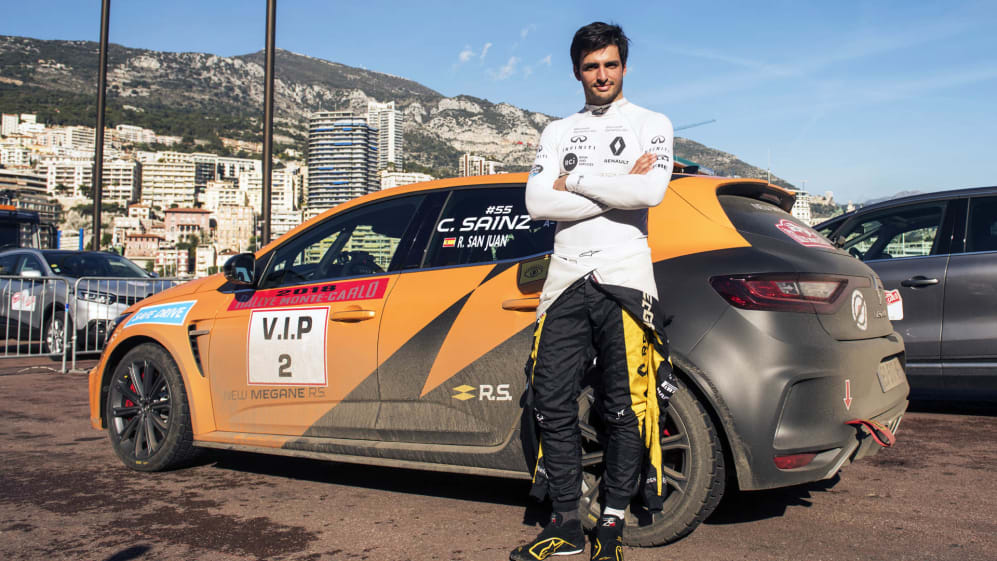 Much was made of Carlos Sainz's lineage when he entered the Formula 1 fold in 2015, given that he was the son of two-time World Rally champion Carlos Sainz Snr. But having now firmly established himself in the paddock, the Spaniard has been increasingly looking to his rallying roots to give him an advantage on track.
Over the past 18 months, Sainz has filmed rally driving features with his father for both Red Bull and Renault, while at the start of 2018, he drove a Renault Megane course car at the Monte Carlo Rally, tackling the famous Col de Turini stage. And having grown up as the son of rallying royalty, McLaren's newly-minted team leader clearly has a lot of love for the sport that he was born into, while also seeing it as a useful training tool.
"I work based on the theory that it doesn't make you a worse driver," said Sainz – whose father won the 1990 and 1992 WRC titles with Toyota – speaking midway through the 2018 F1 season. "If anything it makes you a better, a more complete driver, so I'm still going to do it."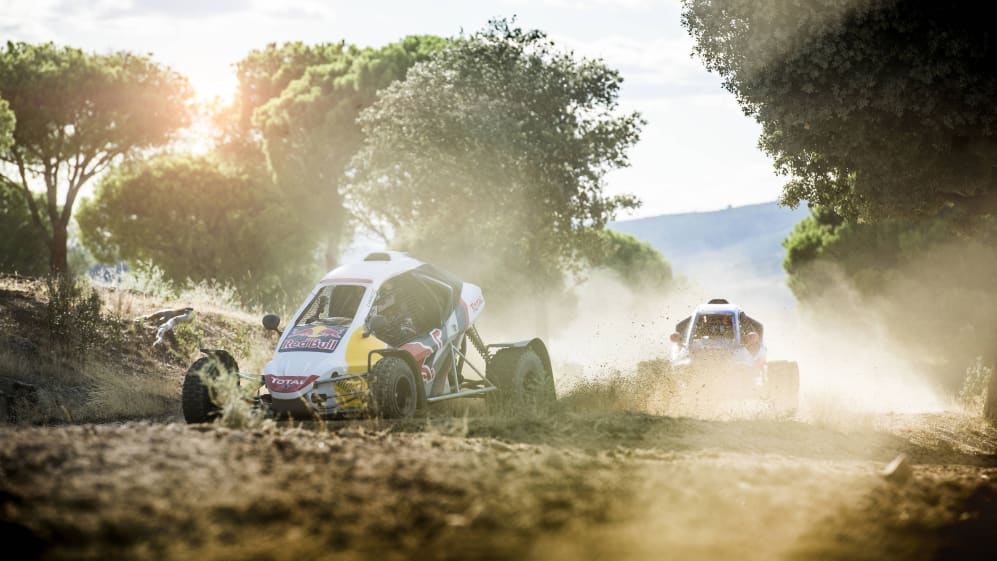 Sainz, of course, is not the first F1 driver to dabble in rally. Several drivers have dipped their toes in the muddy waters over the years, some seeing it as a means to better their skills, others as an opportunity to enjoy hooning around away from the confines of a racing circuit. Graham Hill and Stirling Moss both tackled the Monte Carlo Rally back in the day, while Jim Clark, Martin Brundle and Derek Warwick all tried their hand at the RAC Rally.
James Hunt drove a Chevrolet Camaro and a Vauxhall Viva at editions of the Tour of Britain, while the likes of Kimi Raikkonen, one-time Minardi racer Stephane Sarrazin and F1 returnee Robert Kubica have all starred in the World Rally Championship in recent years. Even the great Ayrton Senna once had a go, gamely driving a Ford Sierra and a Group B-spec MG Metro 6R4 around a Welsh rally stage for a magazine feature back in his Lotus days.
Speaking to Formula 1's official podcast Beyond the Grid, Robert Kubica gave an insight into his original motivation for going rallying, which ultimately saw him suffer career-defining injuries at the 2011 Ronde di Andora rally. "[It was] the desire to become a more complete driver, to find something others don't have or that I can improve ... It's true that I paid a big price – and I'm still paying it. But it was not purely for fun."
It's a way of thinking that Sainz appears to share. Asked if, given the increasingly fine margins in the sport, F1 drivers were missing a trick by not incorporating rally driving into their preparations, Sainz responded: "I think they're missing a lot of fun if they're not doing [it], that's for sure.
"I enjoy it a lot and every time I can I try and put myself in a rally car and go for it. It might not change you, might not make you better, but for sure it doesn't make you worse. It's something that gives me a good feeling, it's good fun and it could actually could make me have a better car feeling and better car handling."
Sainz's enthusiasm for rally may be rubbing off on his fellow competitors, too, with Mercedes' Valtteri Bottas recently announcing that he would compete at the Arctic Lapland Rally at the end of January in an M-Sport-prepared Ford Fiesta RS WRC.
Check out the gallery below of F1 drivers through the ages enjoying rallying