Technical
RAPID REACTION: Evolution or revolution? Our first take on Mercedes' 2020 F1 car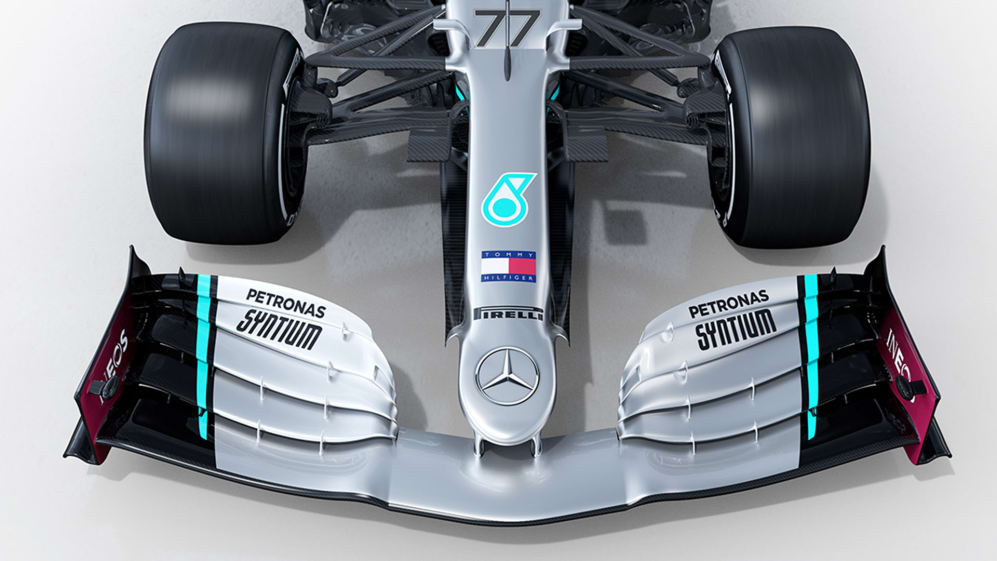 Is the W11 the car that will deliver Mercedes an unprecedented seventh straight world championship double? Mark Hughes gives us his first impressions of the new Silver Arrow…
READ MORE: Champions Mercedes reveal their 2020 F1 car
Having won every title since 2014, the reigning world champions stayed faithful to their long-established long-wheelbase/low-rake concept for 2019's W10, even with the change in aero regulations which introduced a wider and much simplified front wing.
However, the emphasis was changed away from high-speed front downforce to a more balanced spread between front and rear downforce, with more emphasis on low-speed performance. This brought with it some penalty in aerodynamic efficiency but was a better match with the full spread of circuit types on the calendar.
The W10 answered the demands of the new regs that year with a full-depth front wing at the outboard ends, in contrast to rivals Ferrari who opted to not load the outboard end so much, so as to achieve a greater outwash around the front wheels.
So how much of that all-conquering 15-race-winning car have Mercedes brought over to the W11? First impressions show that it's still the same long car, following the same fully loaded outboard wing approach.
READ MORE: Mercedes W11 hits track for 'particularly precious' shakedown
However, the more extreme-looking nose uplift in profile, together with significantly realigned sidepods and what Mercedes' tech chief James Allison describes as an 'adventurous suspension layout' at the rear make this a very significant-looking upgrade.
As we revealed last week, the sidepod tweak could be especially significant.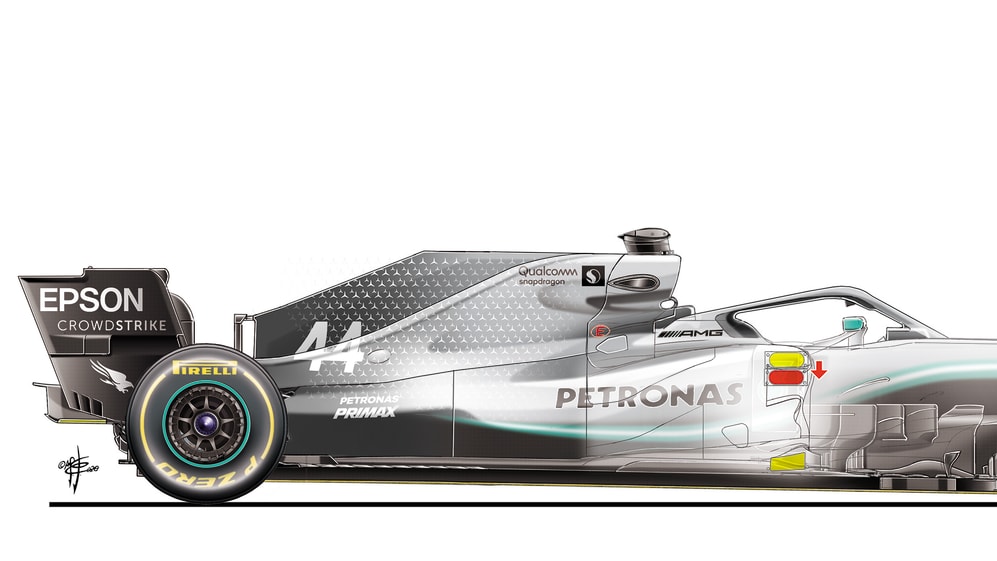 The W11 features a lower-mounted upper side impact beam (indicated by the red lozenge on the drawing above, compared to last year's yellow lozenge). This was an innovation when introduced by Ferrari on their 2017 car but has since been widely copied.
Mercedes are one of the last to incorporate the feature, which allows the main body of the sidepod to begin further back, thereby giving the airflow fed from the front wing and through the barge boards more length in which to re-attach itself to the bodywork of the car. This should give a better, faster, airflow that will ultimately draw harder on the underfloor when it exits, boosting the underbody downforce.
Mercedes have confirmed upgrades will be added to the W11 ahead of race one in Melbourne, but they won't be bringing an entirely new car to the second week of testing, as they did in 2019. Regardless, they remain the team to beat – and on paper the W11 looks a formidable machine.
VOTE: From W01 to W11 – which Mercedes livery is your favourite?