Technical
How a Ferrari-like tweak could help Mercedes go even faster in 2020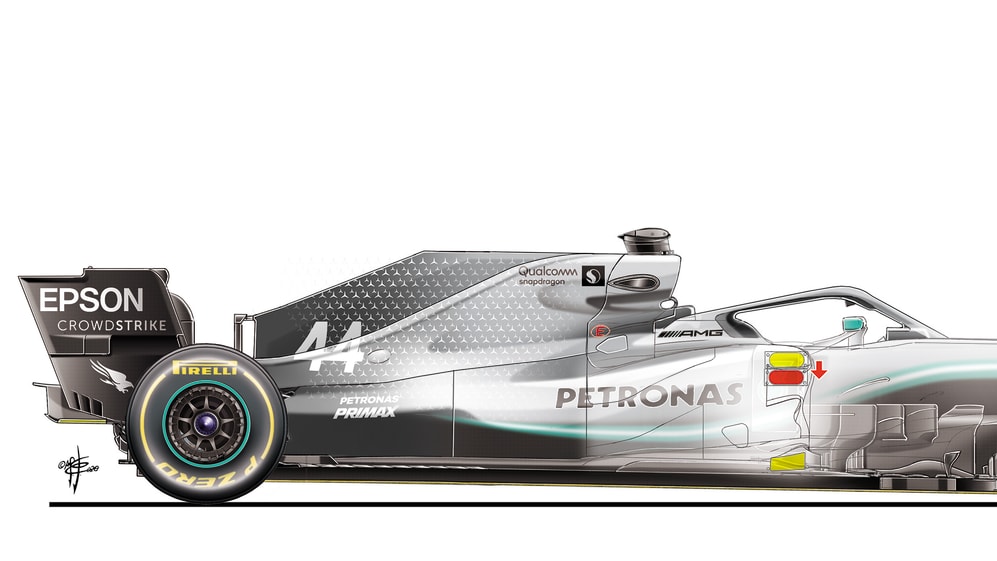 A Ferrari-like sidepod feature expected on the upcoming 2020 Mercedes could have a particularly powerful effect on the aero of the Silver Arrows – because of a chassis shape that is believed to be unique...
We understand that the 2020 Mercedes will feature a lower-mounted upper side impact beam (indicated by the red lozenge on the drawing above, compared to last year's yellow lozenge). This was an innovation when introduced by Ferrari on its 2017 car but has since been widely copied.
Mercedes are one of the last to incorporate the feature, which allows the main body of the sidepod to begin further back, thereby giving the airflow fed from the front wing and through the barge boards more length in which to re-attach itself to the bodywork of the car. This should give a better, faster, airflow that will ultimately draw harder on the underfloor when it exits, boosting the underbody downforce.
READ MORE: Mercedes 'fighting a few little issues' with 2020 engine
But it is the unique Mercedes T-section chassis shape that featured on last year's car which could (if, as expected, it's retained) allow the new sidepod arrangement to be even more powerful. Aft of the cockpit area, the Mercedes chassis is highly unconventional in shape.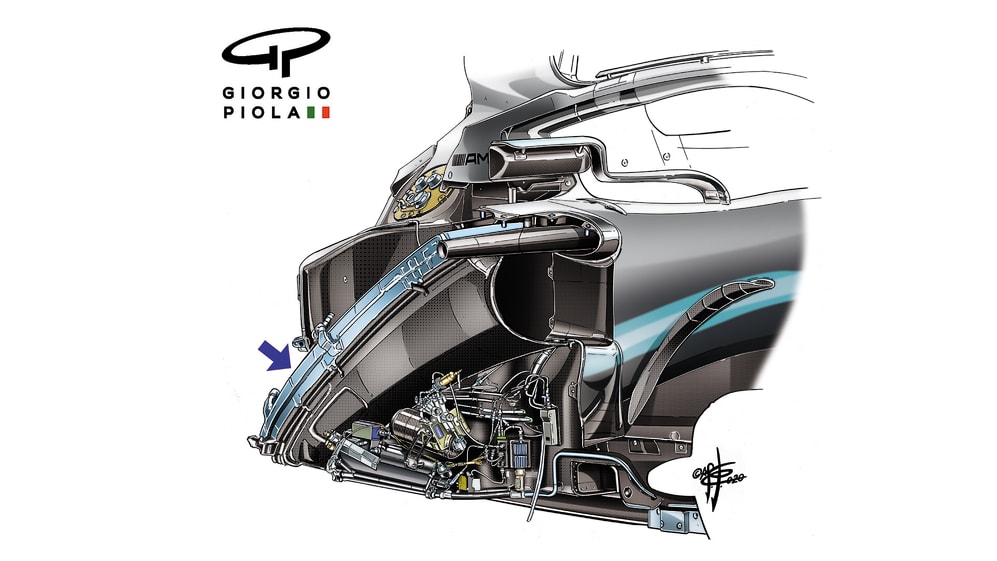 The drawing above shows the radiator, cooling tract and upper side impact beam beneath the sidepod of last year's Mercedes W10. With the radiator, tract and various ancillaries removed (as seen in the two drawings below), we can see that the chassis is extensively cut away in its lower part, allowing the fantastically tight packaging of the mechanical components around this area.
READ MORE: Are we close to knowing Hamilton's future plans?
In this respect, it resembles the 1987 Benetton chassis (see drawing below), which would form a T-shape if a section were vertically cut through it.
Such a shape has allowed Mercedes to bring the radiator further forward than would otherwise be the case, helping centre the car's masses towards the middle, which will give a more agile and responsive car, especially in slow-speed corners.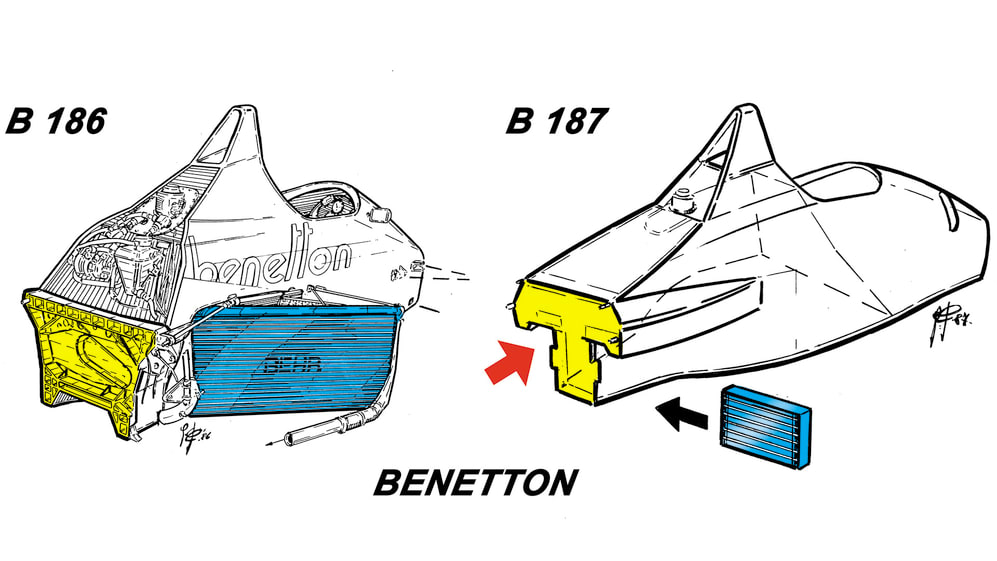 With the upper impact beam mounted lower on this year's car, the radiator and cooling tract could be further inward-angled and inset yet-further towards the centreline of the car, reducing the surface area of the sidepods.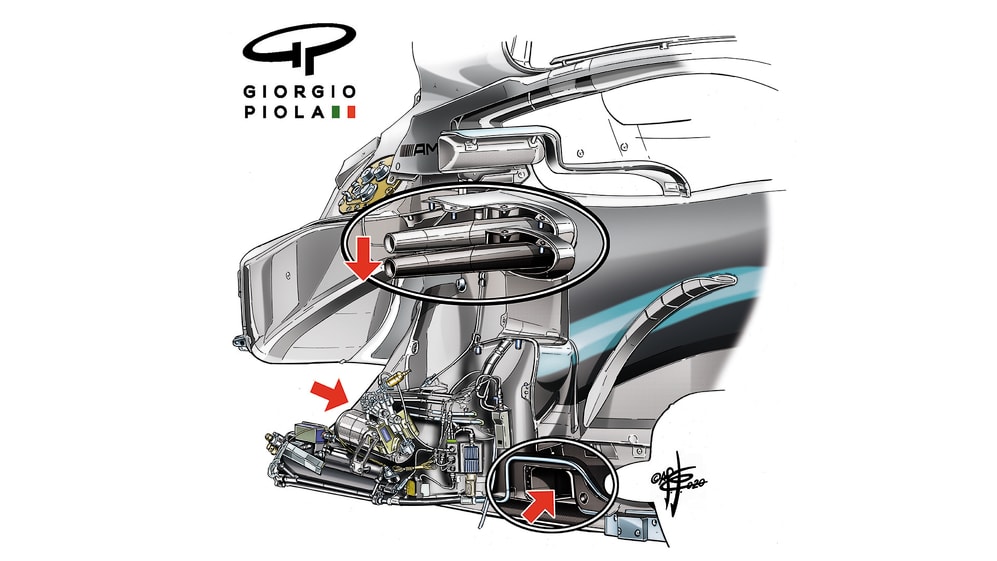 With the bodywork regulations changing extensively in 2021, the new Mercedes could well turn out to be the ultimate aerodynamic interpretation of the wide-body aero formula introduced in 2017.
Mercedes' 2020 machine doesn't break cover until February 14, but this is food for thought for those looking to de-throne them…