Technical
RAPID REACTION: Our first tech take on AlphaTauri's 2021 AT02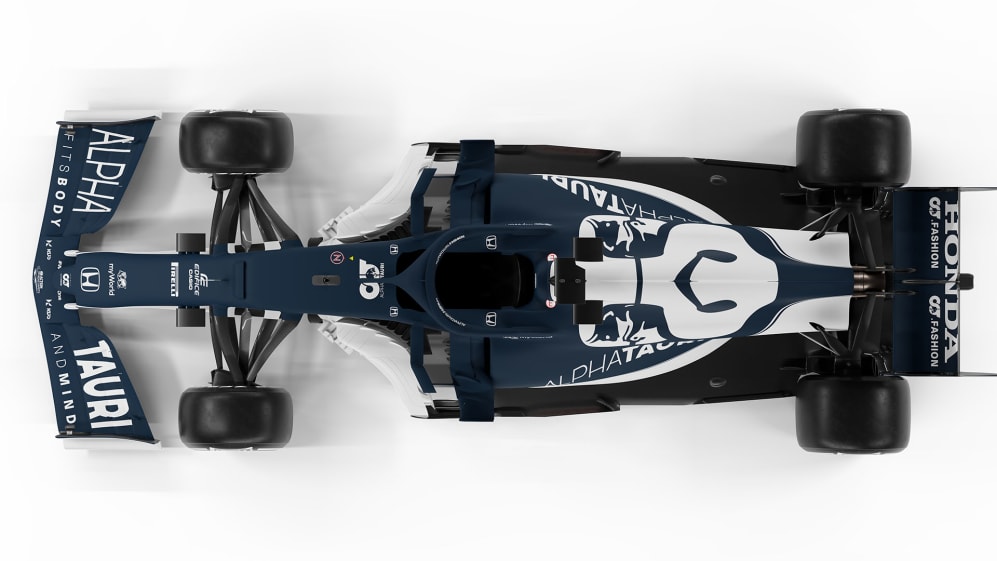 AlphaTauri became the second team to reveal their new car when they pulled the covers off the AT02 on Friday morning. Team Principal Franz Tost says he wants to "consistently be at the top" of the midfield in 2021, so will the AT02 be able to deliver? F1 technical expert Mark Hughes gives his instant verdict on the new car...
The car presented by AlphaTauri as the AT02 looks remarkably similar to last year's AT01 beneath its new livery, albeit adapted to the new 2021 floor regulations.
FULL GALLERY: AlphaTauri reveal new-look 2021 car as Tost sets 'top of midfield' target for this season
There is, however, a new nose, even though it can still be classified as 'wide' in terms of the two prevailing aero philosophies in F1.
The rear end of the car is identical in terms of gearbox/rear suspension which in turn was the rear end of the 2019 Red Bull RB15. Although the RB16 rear end could have been used without token spend – in the same way as Aston Martin will this year adopt the 2020 Mercedes rear end, as opposed to that of 2019 – AlphaTauri have opted to use their permitted two-token development spend on the new nose and accompanying front suspension.
The nose underside appears as if it may be more hollowed-out and this will have necessitated changing the inboard pick up points of the suspension.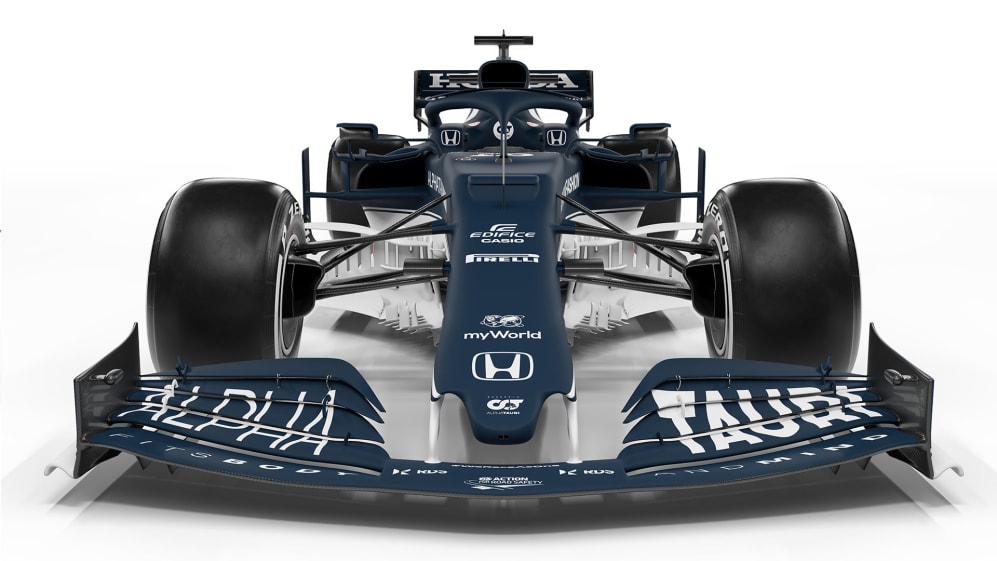 Technical Director Jody Egginton explained the further detail changes: "As a result [of the suspension change] we have elected to update some Red Bull Technology supplied steering components."
AlphaTauri are supplied the steering and internal parts of the suspension by the parent group but make their own external suspension parts (i.e. the parts outboard of the body).
RAPID REACTION: Our first tech take on McLaren's 2021 MCL35M
The new slightly slimmer nose – which was fitted with what appears to be a 2020 front wing – still features the characteristic AlphaTauri side-mounted inlets for the S duct. The radiator and engine cover inlet appear identical.
"We have spent a lot time working to recover the [2021] aero losses and this has involved changes to nearly all aero surfaces and development in repackaging large parts of the car, which are hidden, in order to achieve these changes," says Egginton. He cites widening the car's aerodynamic operating window as a design aim, making it more optimised for a wider range of circuits.
The descending ramp part of the sidepod appears to have been widened, which will have entailed some of that internal repackaging Egginton refers to. This, together with detail changes around the barge boards, will be to boost the flow to the rear quarter of the car partly in response to the reduced floor area there demanded by the 2021 regulations.
See the new car from all the angles in the gallery below...