Red Bull and Ferrari are 'too far ahead' says Russell as Mercedes end Friday practice looking for pace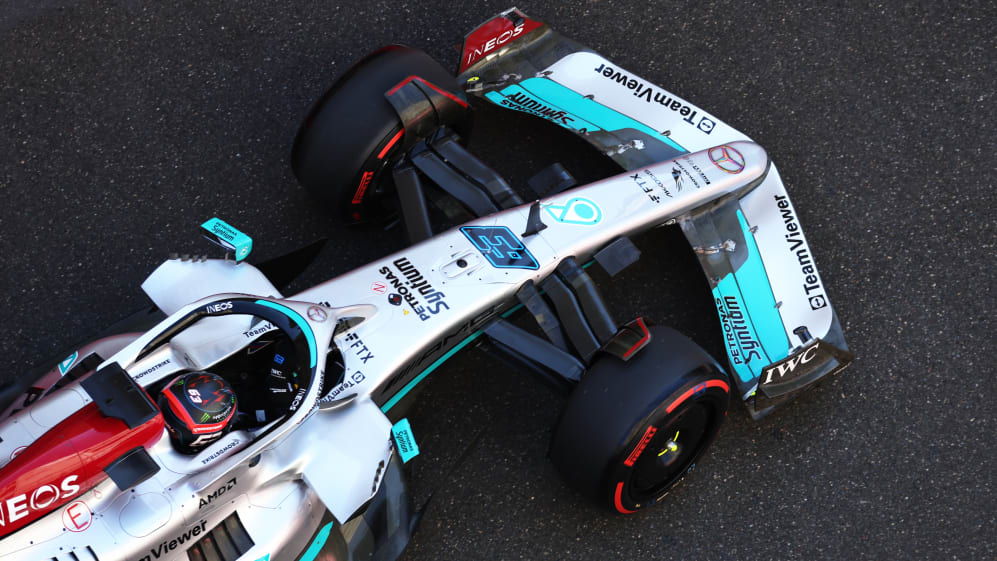 Neither George Russell nor Lewis Hamilton ended Friday practice satisfied with the performance of their Mercedes W13s, as both drivers looked back at a challenging opening day of the 2022 Azerbaijan Grand Prix weekend.
Russell finished eighth then seventh in the respective Baku practice sessions while Hamilton was sixth then 12th, facing a 1.6s deficit to leader Charles Leclerc in FP2. Russell explained that getting the tyres in the right temperature window was only "50%" of the puzzle as he recounted his day.
FP2: Leclerc heads Red Bulls by over 0.2s in second Baku practice session
"It was a tricky day, we weren't as competitive as we would have liked. Again, a tricky track to get the tyres in the right window. You see with a number of drivers, their fastest laps were coming right at the end of the run, whereas Ferrari and Red Bull, they seemed to be able to turn it on. At the moment, they just have an inherently faster car than us and we've done everything we can to try and catch up.
"If we're totally on top of the tyres we're not going to fully close that gap – or we're definitely not going to close that gap, they're just too far ahead. So that's probably 50% of our issues – the rest is just the lack of performance we have at the moment."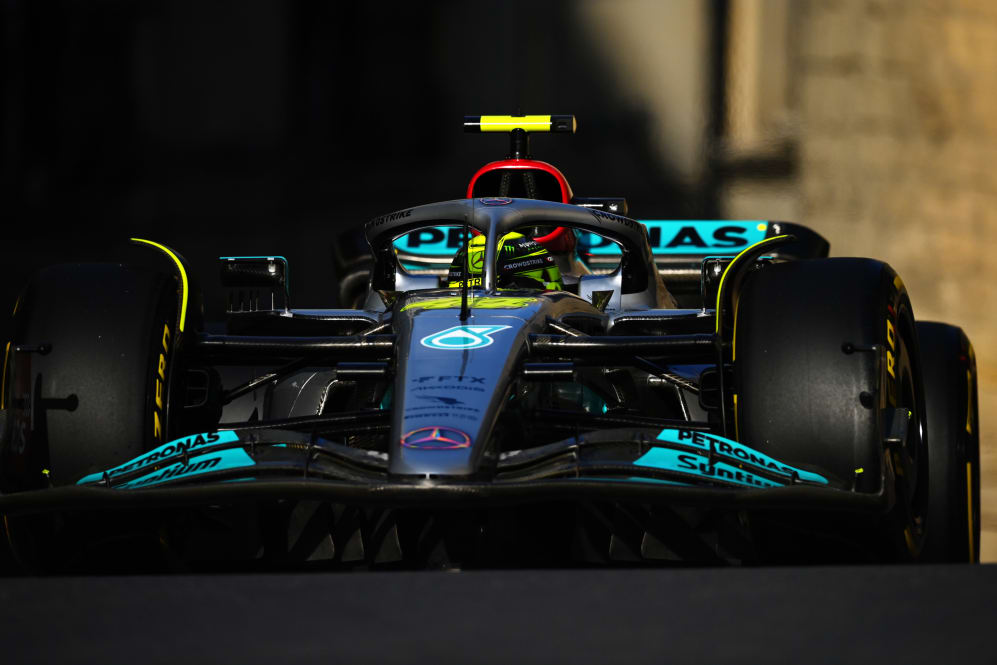 Aggressive bouncing on the straights has been an ongoing struggle for Mercedes this season, and Russell confirmed that it was still affecting the Silver Arrows, despite the team having made some progress on the issue two races ago at Catalunya.
"There was a little bit of it but it's just that the cars are running so close to the ground, it's crazy out there through those high-speed corners, the car's fully bottoming out. I think it's the same for everybody and it's really not comfortable to drive."
Hamilton echoed his team mate's comments: "There's no other problems that have resurfaced; it's the same, pretty much the same as in the last race, really. Mostly bouncing. We tried something experimental on my car and it didn't feel that great, to be honest, but at least we tried it and got data on it, and now we'll go through it and hopefully for tomorrow we'll probably revert back to what we changed.
"I just can't really tell you where 1.6 seconds or 1.3s or whatever it is, that's a long way away. A lot of it's on straights…"
The Silver Arrows sit a lonely third in the constructors' championship ahead of the 2022 Azerbaijan Grand Prix, with Russell looking to continue his season-long streak of top-five finishes.