Red Bull are in the title fight – Horner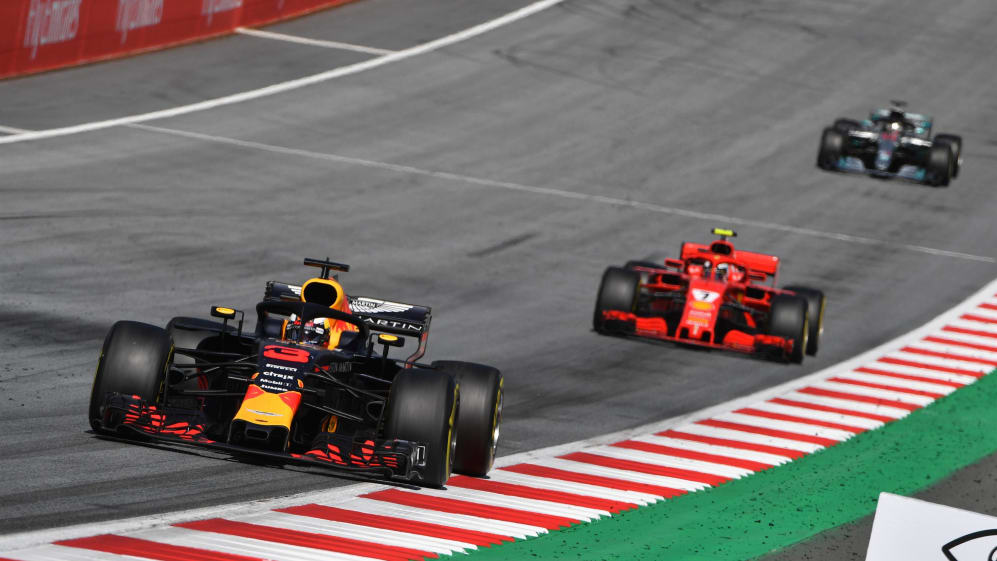 Max Verstappen's victory in Austria gave Red Bull their third win of the season, matching the tally of rivals Mercedes and Ferrari. Their team boss Christian Horner reckons the championship is still a possibility, despite trailing leaders Ferrari by 58 points in constructors' standings…
Ferrari have arguably had the best chassis over the opening nine races of the season, with Mercedes not too far behind. Red Bull haven't been able to compete consistently with the leading duo, but have shown a turn of pace to contend on certain weekends.
Daniel Ricciardo's victories in China and Monaco were followed up by Max Verstappen's triumph at the team's home race at the Red Bull Ring on Sunday. But there have been lows. In Bahrain, Ricciardo had the pace to challenge for a podium at least before he suffered an energy store issue.
The Red Bull team mates collided in Baku, throwing away a heap of points, while the opening part of Verstappen's season was littered with mistakes, costing the team yet more ground. Horner reckons Red Bull could even have been leading the championship had they converted those chances.
But with 12 races still to go and Red Bull with the momentum, Horner is hopeful of his team's chances of fighting for the big silverware.
"Nine races, three victories, the same amount of wins as Ferrari and Mercedes," said Horner during a pre-British Grand Prix media briefing at the team's Milton Keynes HQ. "Our Achilles heel has been not scoring with both cars, either through reliability our other incidents.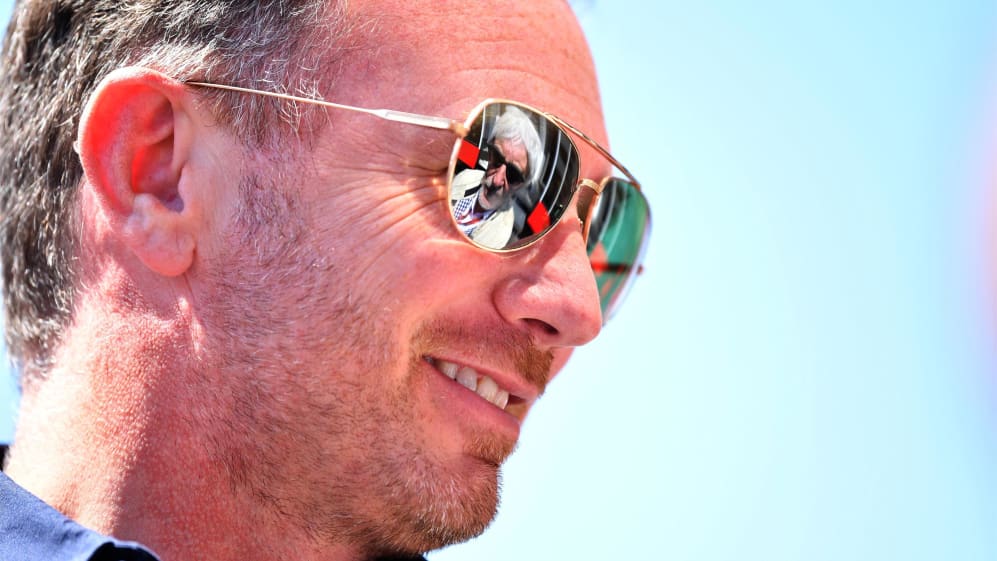 "Formula 1 is full of ifs, buts and maybes, but if you look at the positions that we were in and should have been in then we should be leading the championship today – but the scoreboard is slightly different to that.
"We've closed the gap over the last few races, and there's still a long, long way to go. What are there, 12 races left? So I think you'd have to consider us as an outside contender. Certainly our determination within the team is to keep pushing and try and ensure that we're getting both cars ahead of our opponents.
"There are some circuits coming up that should play to our strengths, places like Hungary and Singapore. There are circuits that will not be so good for us but one of our major assets is as a race team we are extremely versatile. We've been very creative on strategy. As a team, the team is working extremely well.
"So I think there is a chance in both championships and we certainly haven't written anything off at this point in the year."
Red Bull and in particular Daniel Ricciardo's title challenge will be hampered by power penalties, following failures earlier in the season.
Ricciardo has already used his permitted allocation of internal combustion engine, turbocharger and MGU-H elements. A further use of any of those parts will incur at least a 10-place grid penalty. Verstappen is currently on his third turbocharger.
Horner hopes Red Bull can avoid taking a penalty at this weekend's race at Silverstone but expects them to tactically take it in Germany, ahead of Hungary where the Hungaroring's layout should suit their overall package.
"We are probably likely to incur a penalty around Hockenheim time because we'd want to avoid Hungary," he said. "Hungary is a key opportunity for us for a low power-dependent circuit, to hopefully be in contention for a win."
He added he does not expect Red Bull to use Renault's new MGU-K, made available for the last race in Austria, before the summer break.