Feature
RED BULL AT 250 - An F1 journey like no other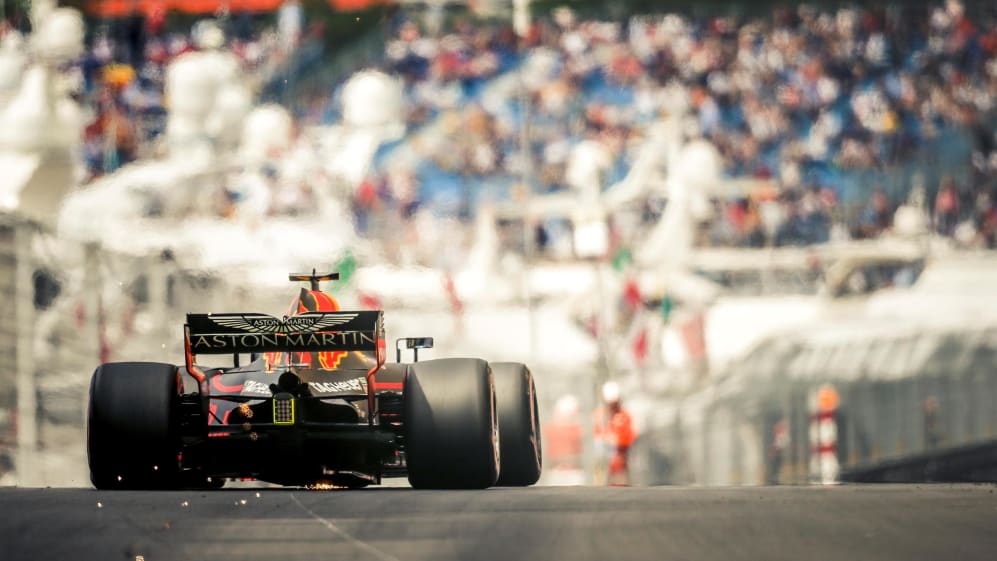 Red Bull usually need no excuse to get the party started at the Monaco Grand Prix. Their floating Energy Station hospitality hub is often the place to be when race weekend arrives in Monte Carlo - packed with celebrity DJs and famous faces - but this week, the team have more reason to spray the champagne - celebrating their 250th F1 start...
This weekend's showpiece race at the iconic Circuit de Monaco will see Red Bull make their 250th Grand Prix start, a feat only a handful of teams have achieved in Formula 1 history.
Since making their debut in 2005, they've been on a remarkable journey which has seen them collect four successive double world titles and more than 50 race victories.
Could they boost their quest for a 2018 world championship with a win this weekend? You wouldn't bet against it - their 100th and 150th Grands Prix were both toasted with race victories.
It would be just another highlight in was has been an action-packed and relentless rise through the F1 ranks...
So, when was their first race?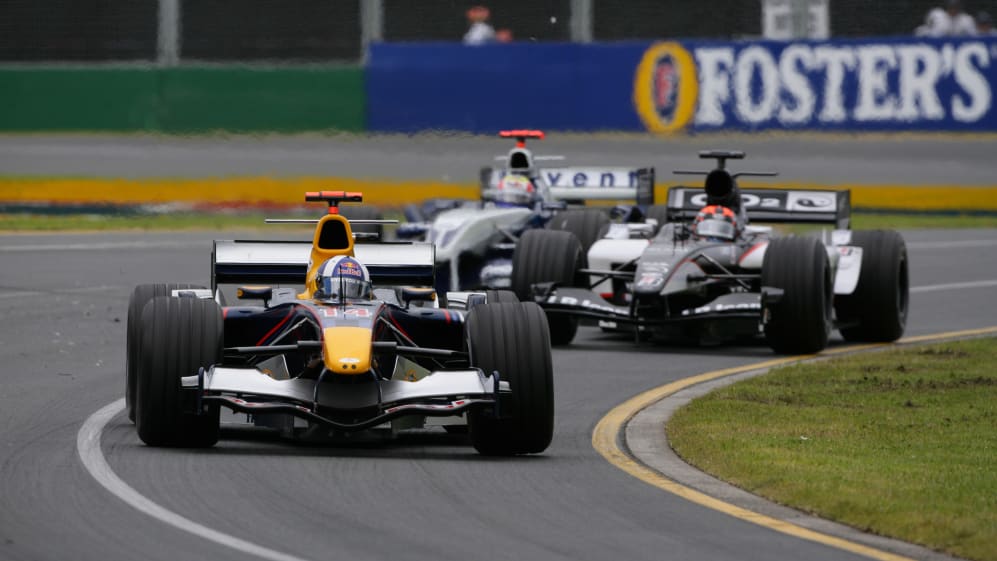 Red Bull had already been a long-term sponsor in F1 before formally entering as a works team following the acquisition of Jaguar in November 2004.
They dived into competitive action for the 2005 campaign, with the experienced David Coulthard (pictured above) sharing driving duties with Christian Klien at the season-opening Australian GP.
It was a promising start for the team, who were running with Cosworth engines. Coulthard and his young partner locked out the third row of the grid in qualifying, a session in which Renault's Giancarlo Fisichella topped the timesheet.
The race itself was a memorable one for the team, too. Coulthard showed great early attacking intent to get ahead Williams debutant Mark Webber into P3 - and the Scotsman ultimately went on to finish fourth, coming home 10s behind Renault's Fernando Alonso in third.
Not a bad way to start life in F1...
Who has driven for them?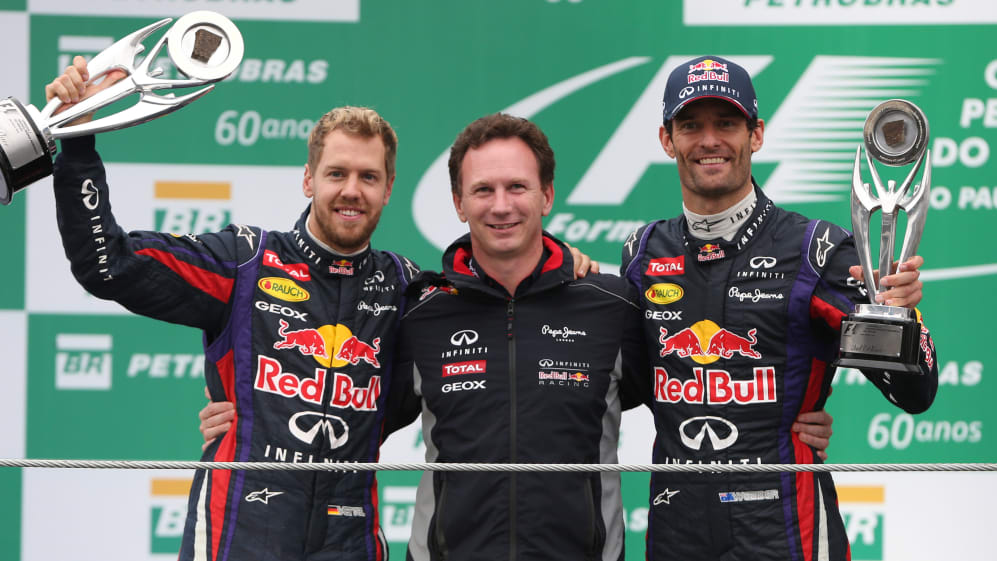 In the first two years of their F1 journey, they opted for a mix of youth and experience – Klien, Vitantonio Liuzzi and Robert Doornbos providing the former, with Coulthard the latter having enjoyed 11 years in the sport prior to joining in 2005.
For 2007 Mark Webber came on board to join Coulthard, forming a very strong line-up. The latter then retired from F1 at the end of the 2008 season and was replaced by Sebastian Vettel.
Vettel, a product of the Red Bull Junior Team, was already a race winner with sister team Toro Rosso and his arrival at the senior team came following a major reset in the sport's aerodynamic regulations.
The German and Webber - who were involved in numerous on-track tussles during their lively partnership - drove together for five years, and it was during this spell that Vettel spearheaded the team's remarkable rise to four double championships in a row.
Webber retired on a high in 2013, having helped them to their fourth constructors' title, and his seat was taken up by Daniel Ricciardo. The Australian would only partner Vettel for one season before the German opted to join Ferrari following a disappointing defence of his fourth drivers' crown.
Daniil Kvyat, another product of the Red Bull Junior Team, was Vettel's replacement but he was ultimately replaced by Max Verstappen midway through the 2016 season.
In Verstappen and Ricciardo, the team now boast perhaps one of the strongest line-ups on the grid - but with the latter's contract set to expire at the end of this season, there may well be a new face alongside their highly-rated Dutchman next year.
What have been the high points?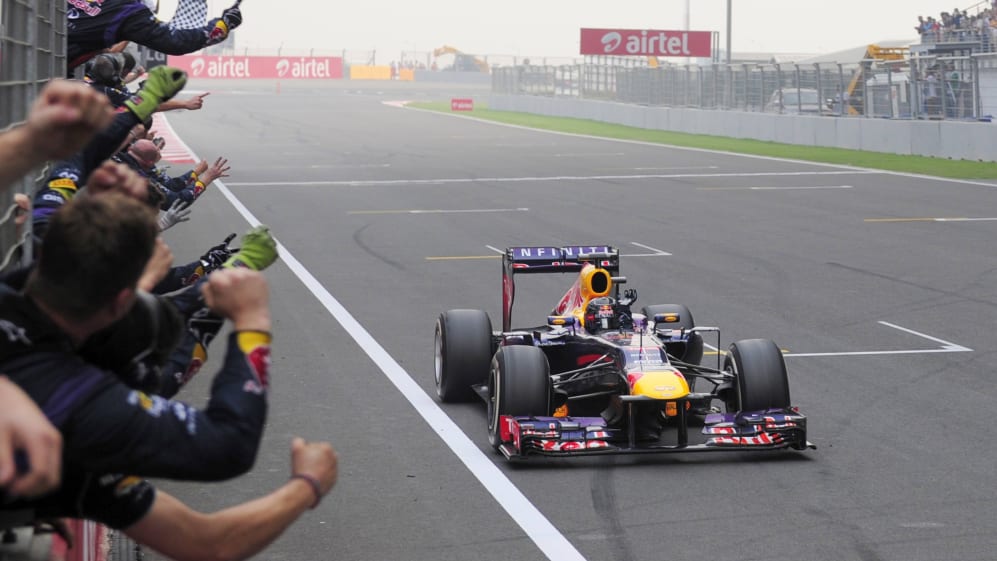 Where to start? After that brilliant debut, a first podium arrived in 2006 courtesy of David Coulthard, with the Scotsman mastering the tight and twisty streets of Monaco to secure a third place (and in doing so force team boss Christian Horner to honour a bet to jump naked into a swimming pool, with only a cape to spare his blushes).
But it was in 2009, with aerodynamics wizard Adrian Newey having fully bedded into the team, that the Anglo-Austrian squad really hit their stride. Vettel claimed the team's first Grand Prix victory three races into the season, leading home Webber in a one-two finish at the Chinese Grand Prix. They won a further five times that year, with Webber's maiden F1 win at the German GP among those triumphs, to finish second in the standings.
Over the next four seasons they were a dominant force, claiming consecutive drivers' and constructors' doubles between 2010 and 2013, with Vettel emerging as the sport's youngest quadruple champion in the face of strong challenges from McLaren and Ferrari.
The titles have dried up since – but that's not to say the success has. Verstappen's triumph on his debut at the Spanish GP was a stand-out moment, while each of Ricciardo's six wins have been amongst the most exciting in recent memory.
It's certainly been a rollercoaster ride. They've managed 56 race wins and 150 podiums to date – a remarkable achievement.
And what are the moments to forget?
It hasn't all been plain sailing – that's for sure. In 2010, with a car capable of challenging for the title, Red Bull had the tough task of keeping the fighting edge between their drivers – Vettel and Webber – without compromising results.
Their fears, however, were realised at the 2010 Turkish GP. Vettel and Webber headed to Istanbul tied on points at the top of the championship, and it was set to remain that way with the latter leading a one-two finish.
But then disaster struck. Vettel attempted to overtake his team mate on lap 40, but as Webber defended his position the two collided. The German spun out of the race, while Webber went on to take third place behind the McLaren pair of Lewis Hamilton and Jenson Button.
That wasn't the only moment to forget for the team – and Webber. Two races later at the European Grand Prix in Valencia the Australian suffered a terrifying 190mph somersault after he appeared to misjudge a move on Heikki Kovalainen's Lotus.
Then this year, another collision between their two drivers put the spotlight on Red Bull again. Verstappen and Ricciardo had been inseparable for much of the race in Azerbaijan, even surviving wheel-to-wheel contact early on, and things finally boiled over on lap 40 when Ricciardo ran into the rear of his team mate as he attempted to slipstream past on the run to Turn 1.
The incident wiped both drivers out of the race when they were running in the points - but they've stayed out of trouble since, seemingly learning their lesson. Spare a thought for team boss Christian Horner, who has lived through - and dealt with - every nail-biting, hair-pulling minute.
How do their achievements at 250 races compare to others?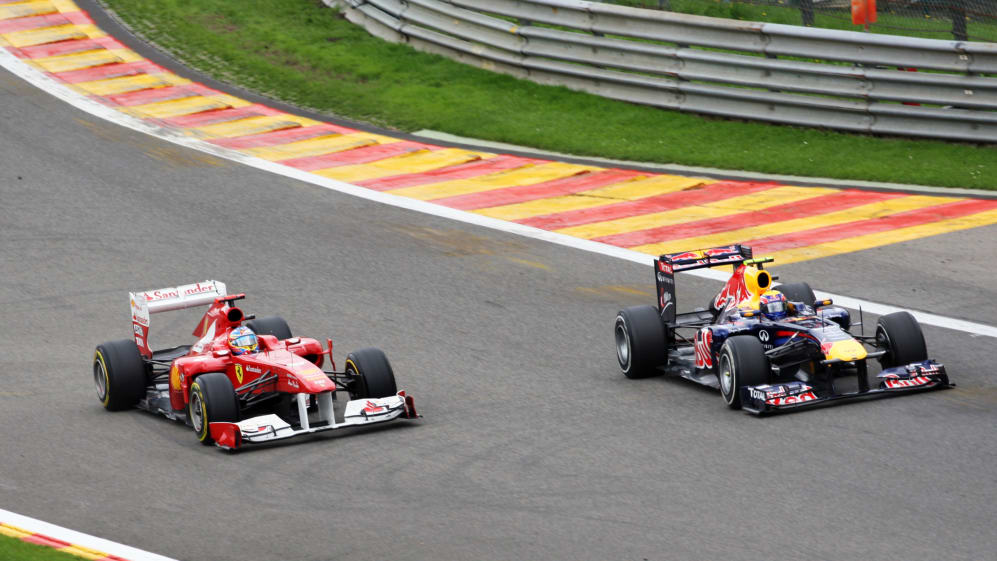 To reach 250 Grands Prix in F1 is no easy feat, and Red Bull are on the brink of joining an esteemed pack of teams to have done so.
Only five current teams have reached the landmark: Ferrari – the leaders with a whopping 954 races – McLaren (826), Williams (695), Sauber (357) and Renault (346).
Lotus, Tyrrell, Brabham, Minardi, Ligier, Arrows, Benetton and Jordan have also topped 250 starts, though all are now defunct or have morphed into different teams.
When Ferrari reached 250 starts – at the 1976 Dutch GP – they had won just three of their 16 constructors' titles, though they did have seven drivers' championships wrapped up by then.
McLaren had just sealed their second constructors' title when they made their 250th GP start at the 1984 Portuguese GP while Williams were five-time world champions when they arrived for their landmark race at the 1993 European Grand Prix.
So with eight world titles under their belt (four constructors' and four drivers'), Red Bull can rightly be delighted with what they've achieved in this sport so far. Can they add to their tally? The future certainly looks promising...
What does the future hold for Red Bull?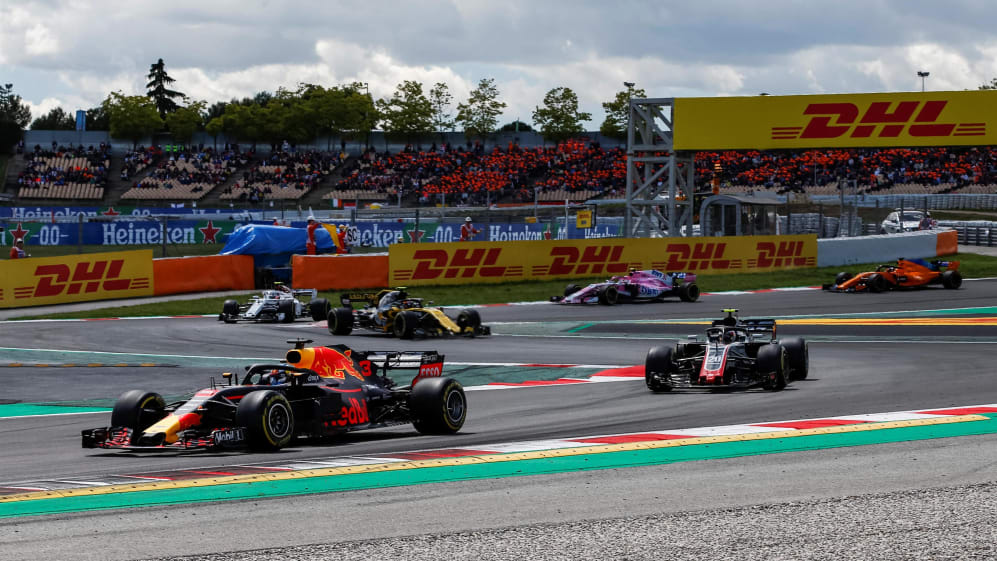 It's a tricky question. Mercedes have dominated F1 since the hybrid-turbo era began in 2014, and Red Bull have found themselves also behind Ferrari in the last two seasons.
And they face a challenge to close the gap this season. The Silver Arrows and the Prancing Horse have shared four victories in the opening five races, with Red Bull's Ricciardo taking a win in China.
A second win of the season could well come this weekend. They brought their heavily revised 2018 challenger to Spain last time out, and dominated both practice sessions in Monaco on Thursday. Expect their title rivals to up the ante on Saturday, but they clearly have the pace to challenge for a win in Monte Carlo.
The future? The new aerodynamic regulations for the 2019 F1 season, which will be introduced to improve overtaking, could certainly aid Red Bull's bid for glory again.
There's also the ongoing saga regarding their engine supplier for next season. Red Bull's relationship with current supplier Renault has been fractious at times, with the F1 team demanding better reliability and performance.
A potential new era with Honda is a possibility, with the Japanese manufacturer currently supplying sister squad Toro Rosso. That relationship got off to a good start – with Pierre Gasly landing fourth in the second race – but results have been harder to come by since.
Whether or not they run with Renault again next year, or move to Honda-powered engines, remains to be seen. But what's undeniable is what they've done in F1 so far has been nothing short of spectacular.