Red Bull boss Horner picks his most improved team from 2023 testing – and explains why he's not surprised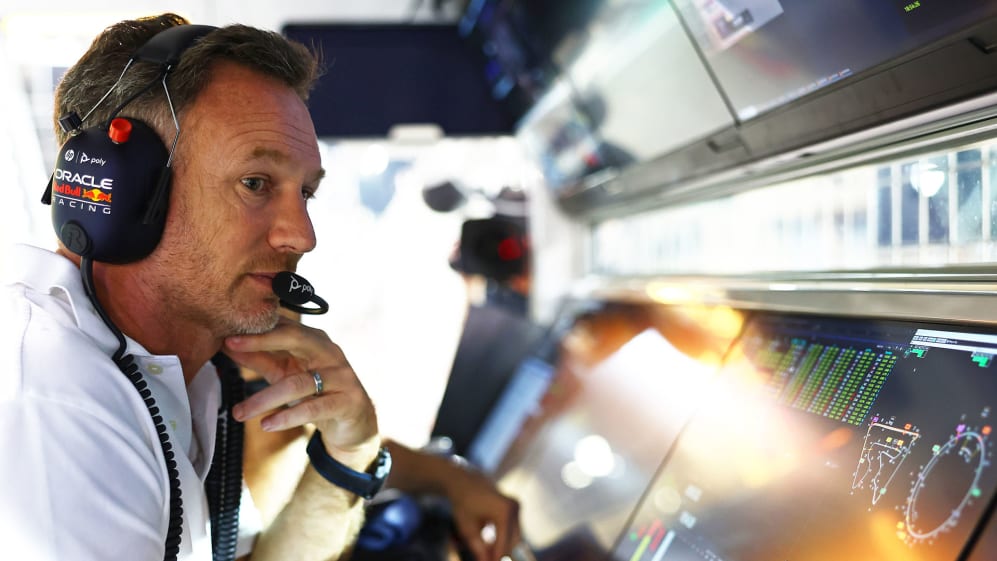 Red Bull's confidence is clear as the sun sets on pre-season testing in Bahrain after Max Verstappen set 204 laps over one and a half days of running, while Sergio Perez cleared 150 laps overall. They might be focusing on their own performance, but Team Principal Christian Horner has picked out one team that have shown big signs of improvement at this early stage…
Verstappen won his second title and took a record 15 wins in 2022, while Red Bull clinched the constructors' crown for the first time since 2013. Now, with the RB19, they're looking to defend those championships.
READ MORE: What we learned from Day 2 of pre-season testing in Bahrain
When it came to picking through the times of rivals Ferrari and Mercedes, Horner said: "Very difficult to say. I mean Ferrari look like they're quick, Mercedes' form [is] difficult to read at the moment. Are they holding something back? We'll see this time next week; I think all will become clear."
The Red Bull Team Principal added that Aston Martin had made a "big step" forward.
"Yeah, I think they've made a big step," he said. "It looks like their concept of car has moved them forward and they look like they're not too far away, so Fernando [Alonso] in particular looks very competitive."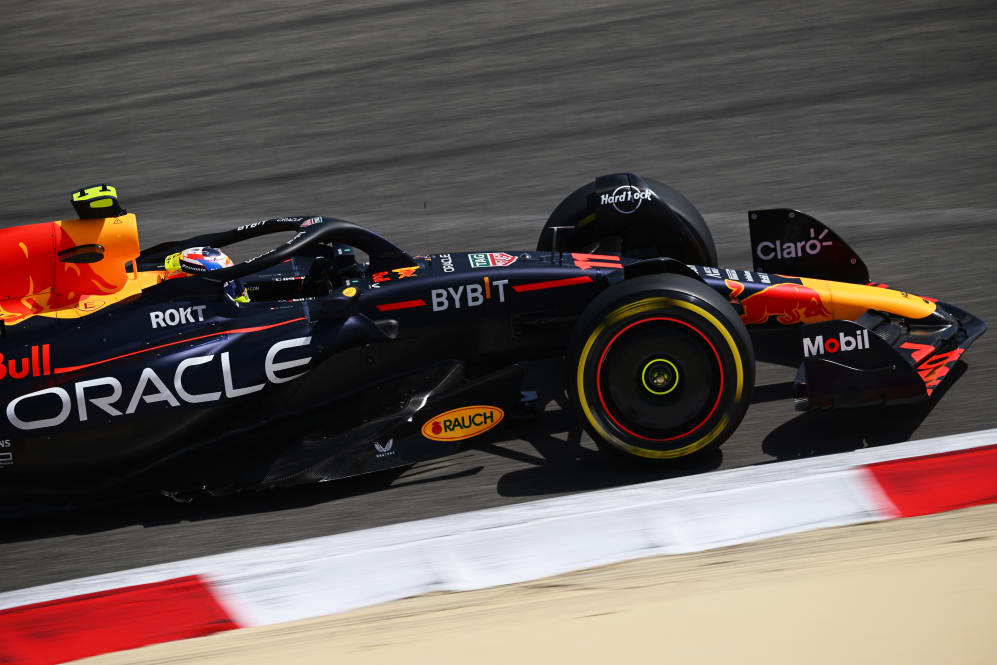 With Perez finishing Red Bull's programme in Bahrain, Horner was particularly pleased with the feedback that the Mexican driver had offered on the performance of the RB19.
"It's been pretty consistent with Max's, which is always refreshing to hear, so therefore the development of the car and the direction that we'll be looking to optimise the car in future races is consistent between both sides of the garage, so that's encouraging," he said.
TECH INSIGHT: The AMR23 is inspired and innovative – but is Aston Martin's pace real?
As for why Red Bull opted to give each driver a full day in the car, only splitting Friday's duties in an approach that differs to some other teams, Horner explained: "I think our preference is: once a driver's into a rhythm and their engineers are, rather than breaking it over the lunch hour, to continue that theme during the whole of the day.
"Of course, that's different for every team… it's more suited to the plans that we had at this particular test."