Red Bull drivers expecting team intervention in future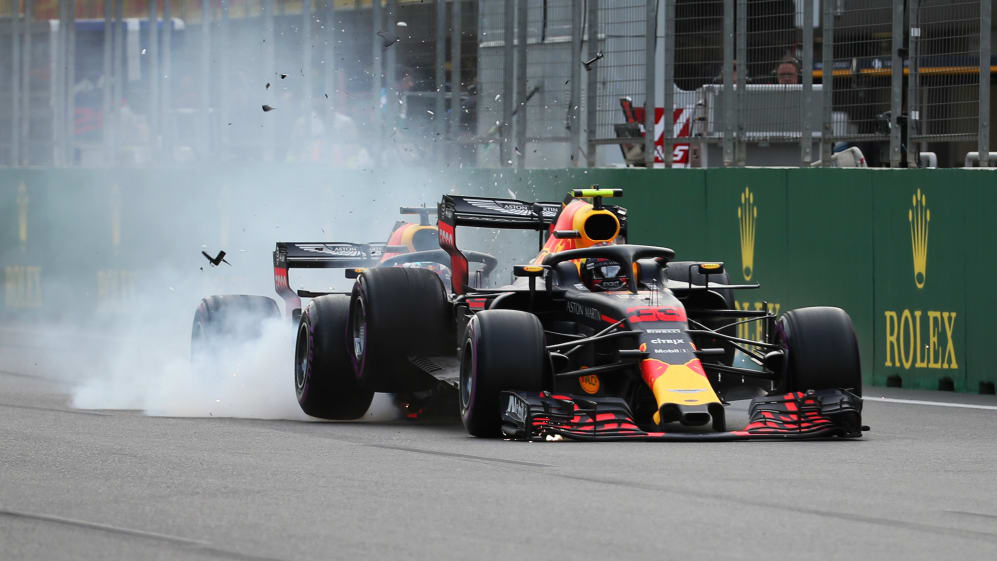 Red Bull said Daniel Ricciardo and Max Verstappen were equally to blame for their high-speed collision in Azerbaijan. After an extensive debrief, the drivers will still be free to race – however, they both expect the team to step in if a Baku repeat is on the cards…
Ricciardo and Verstappen went to Red Bull's UK HQ in Milton Keynes the week after Baku and apologised to all of their team members, at the request of management, before unpicking the clash and the moments that led up to it.
"We all talked about it, from all different points of views, from what the drivers could have done better, Max and myself and what the team could have done better, [team principal] Christian [Horner] and the decision makers on the pit wall and what the engineers could have done better or different, so everyone was involved in the process," Ricciardo told reporters in Barcelona on Thursday.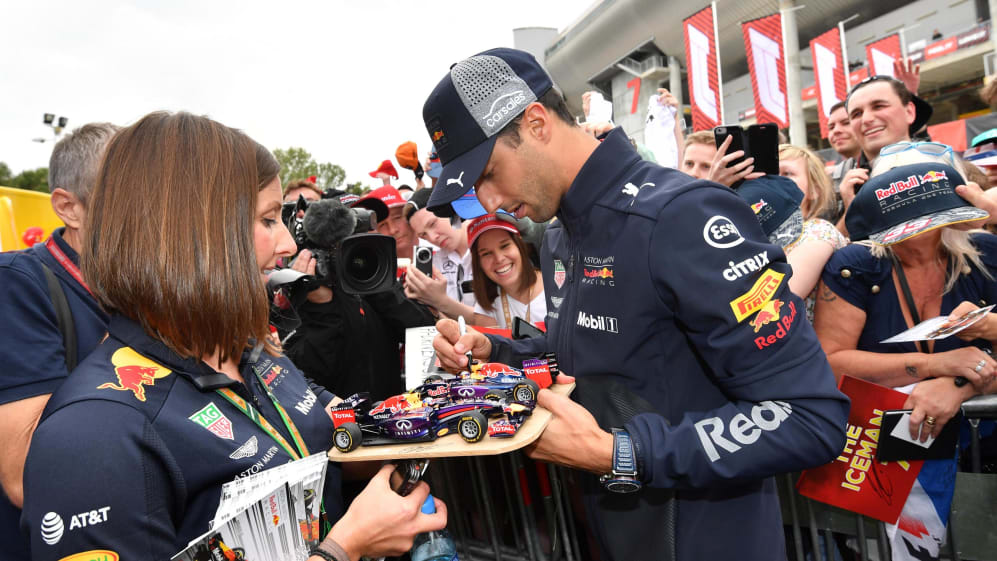 If it got to that point again where there is banging wheels and stuff, then yes, especially if the car is faster behind
"We are the drivers and we created the incident. That was an accumulation of events, and it was important to address all areas.
"There was a build-up and maybe a way that we could have responded better, whether it was releasing a car or something. So a lot of things were talked about."
Verstappen added: "I mean we are all racers. So I think we all understand that it can happen. Of course nobody wants it to happen but they also like to hear from us what we think about this, the situation in general.
"We've done it before - to explain our weekend to them and to thank them for the work, the hours they're putting in to provide us for such a car, and keep developing it as well. Now of course, at the end there was an apology which I think is quite normal after such a weekend."
According to the drivers, it appears Red Bull will continue to let them race and not resort to team orders. However, there is an understanding that a call will come if they get too close for comfort.
When asked if he expected a call from the pit wall to enforce a strategy in the future if a similar scenario arose, Ricciardo said: "If it got to that point again where there is banging wheels and stuff, then yes, especially if the car is faster behind.
"Then you'd probably expect at some point they might go, right, let's swap cars and release one of them. There is no guarantee, but that was one thing we certainly talked about.
"I said I want to race, so I don't want that we just follow each other for 60 laps. We're not going to have team orders but if we find ourselves battling too hard or losing time to the others, especially if there is maybe a faster car coming through, then I think the team would step in a bit more before we started banging wheels again."
Ricciardo admitted he "wasn't that surprised" they collided "because it was a bit of a build-up". However, he said both he and Verstappen would handle the same situation "differently or at least with some more respect on track".
Verstappen said the he thinks the team "still trust us" but added: "We also understand that we don't want that to happen again.
"If may be [it is like] Baku again, I think at one point the team will may be tell us to calm down a bit and just follow each other, in the last few laps, I don't know."