Red Bull escape penalty after accusation of artificially drying Albon's grid slot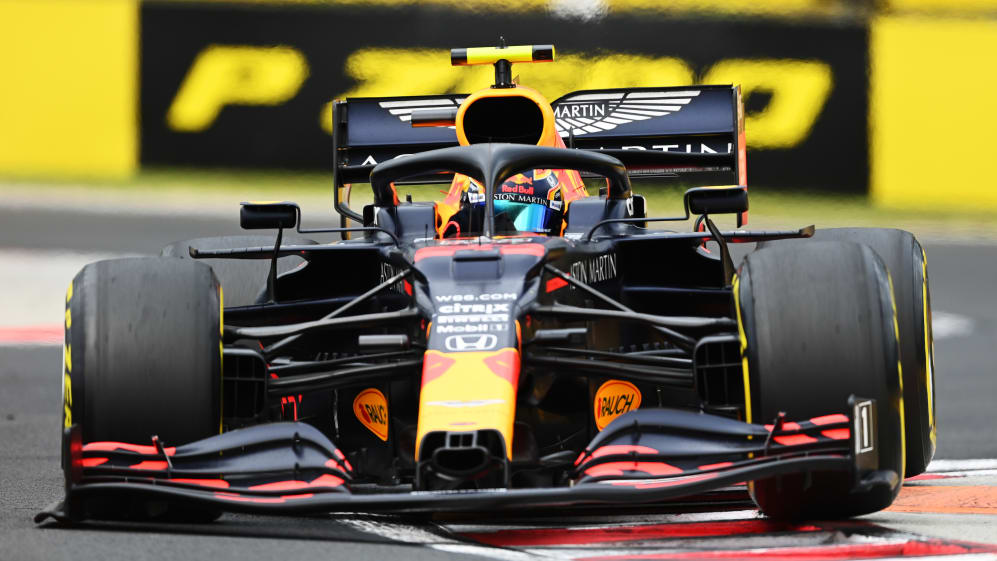 Alex Albon will keep his hard-earned fifth place in the Hungarian Grand Prix after the stewards decided to take no further action for a breach of the Sporting Regulations.
Ahead of the race, with the track damp, the team were alleged to have used the blowers they use to cool the engine and brakes on the car to dry Albon's 13th-placed grid slot.
REPORT: Hamilton romps to eighth Hungarian Grand Prix win, as Verstappen recovers to second
The stewards investigated, after Technical Delegate Jo Bauer reported the incident, with a Red Bull representative giving their version of events.
In a statement, the stewards said: "The Stewards reviewed video evidence and came to the conclusion that the competitor did not attempt to alter the grip of the track surface."
As a result, Albon and the team will keep fifth place, in what his 10th top-six finish in 12 starts.
Speaking about the incident before the stewards made their decision, Red Bull Team Principal Christian Horner told Sky Sports F1: "It should be a non-issue, they have leaf blowers blowing into the brake ducts to keep the cars cool.
"I'm surprised, obviously somebody has had a moan about it but it [the track] still looks pretty wet to me."
Part of the stewards' investigation was caught on camera during F1 Live, as can be seen in the video above.