Red Bull left ruing 'bad luck' in Spa qualifying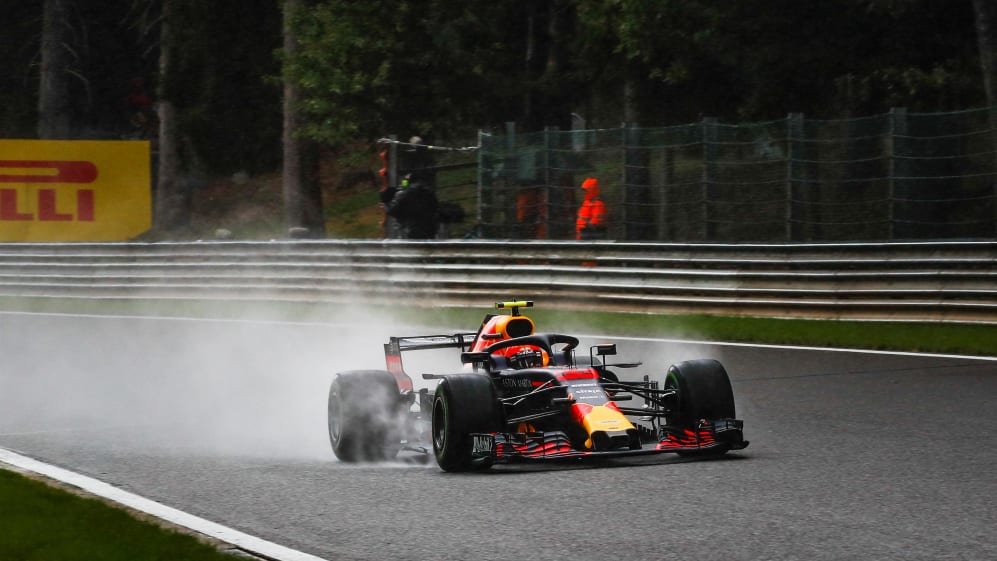 Rain at Spa in the final segment of qualifying left all the top 10 runners having to think on their feet – and unfortunately for Red Bull, they were one of the teams to get caught out, ending up P7 and P8 for Sunday's Belgian Grand Prix.
Having experimented with a low and high-downforce rear wing set-up during the free practice sessions, the team made the bold move to send both Max Verstappen and Daniel Ricciardo out for qualifying with the low downforce set-up.
They endured an uncomfortable early part of qualifying, especially Daniel Ricciardo, who was forced to go through two sets of supersofts just to make it comfortably through Q1, the Australian having been on the back foot ever since an engine injector issue all-but ruined his running in Free Practice 1.
They both made it through Q2 too, but then came Q3. After rain in the early part of the session ruined all the teams' initial plans to run on slicks, both Red Bull drivers were left with just enough fuel for a couple of quick lap on the inters – fine by them, given that their weather systems were predicting a deluge to blight the end of the session.
In the event, however, the rain stopped and the track got better and better, meaning that while the heavier-fuelled cars were able to come in, strap on some new inters and take advantage of the improving conditions, there wasn't enough time for Verstappen and Ricciardo to take on more fuel and get back out – the same fate that afflicted Ferrari's Kimi Raikkonen, a contender for pole earlier in Q3 but only able to manage P6 by the session's end.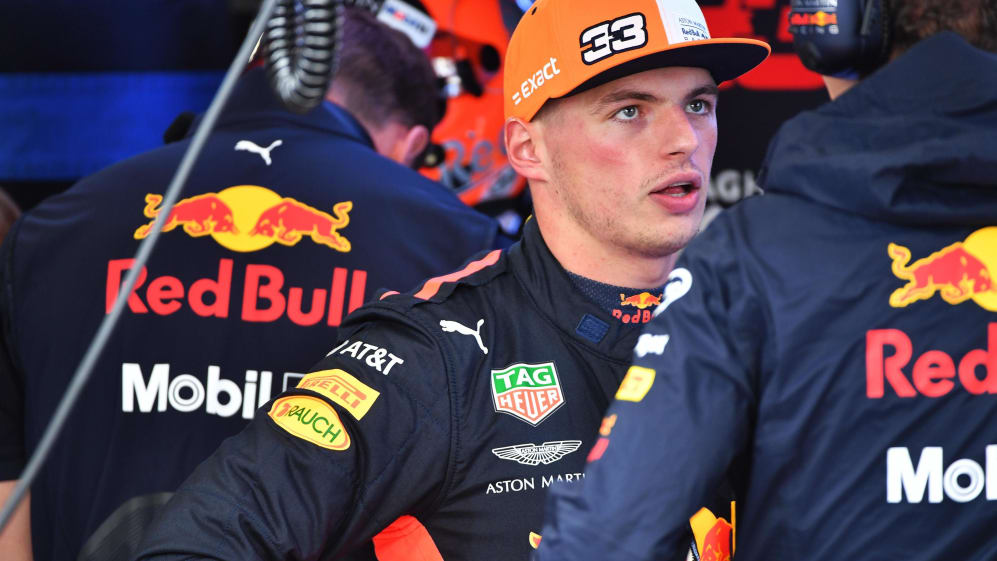 "It was not ideal but I think at the time we thought we had the right strategy," said Verstappen after the session. "But then unfortunately the last few laps, it stopped raining."
"Frustrating," added Verstappen's boss, Red Bull Team Principal Christian Horner, when asked for his opinion on how qualifying had panned out. "In those conditions, it can go either way for you. We'd got a couple of laps' worth of fuel in at the beginning, the guys had gone out.
"Obviously it started to rain for everybody on the slicks. They've aborted, gone onto the inters, got straight out, because it was looking like it was going to get worse – all the reports were that it was getting worse. Got a lap in and both drivers did a pretty decent first lap, I think they were third and fourth, behind the two Ferraris. And then of course the track started to improve, and there was no time to pit, get fuel in the car, tyres on the car and turn around."
Instead, it was left to Force India to steal the headlines, with the team's drivers fuelled enough to put on fresh inters and clock up the third and fourth fastest times of the session.
Frustrating was the word, but all is not lost. Although that low downforce set-up made Verstappen and Ricciardo's cars tricky to drive in the greasy conditions, it should pay dividends in the race, which is set to be dry. And with Mercedes' Valtteri Bottas starting from the back of the grid, Verstappen has his sights trained on P4 come the chequered flag on Sunday.
"We set up the car for dry, because tomorrow it's going to be dry," said Verstappen. "[The car] will perform okay, not fast enough for Mercedes and Ferrari but we will be behind them."
Asked if a podium was possible, the Dutchman replied: "We'll try, but definitely fourth."
Ricciardo would certainly be happy with that, with the Australian still struggling to find a decent balance on his RB14 as he now looks towards the race.
"It's just been a bit weird," he said after qualifying. "The car didn't feel like it was doing anything fundamentally wrong, it was just low on grip and slow.
"It was a bit of a handful. We're trying to find a sweet spot, but it hasn't come yet."