Red Bull to celebrate most successful ever season with December showrun in Milton Keynes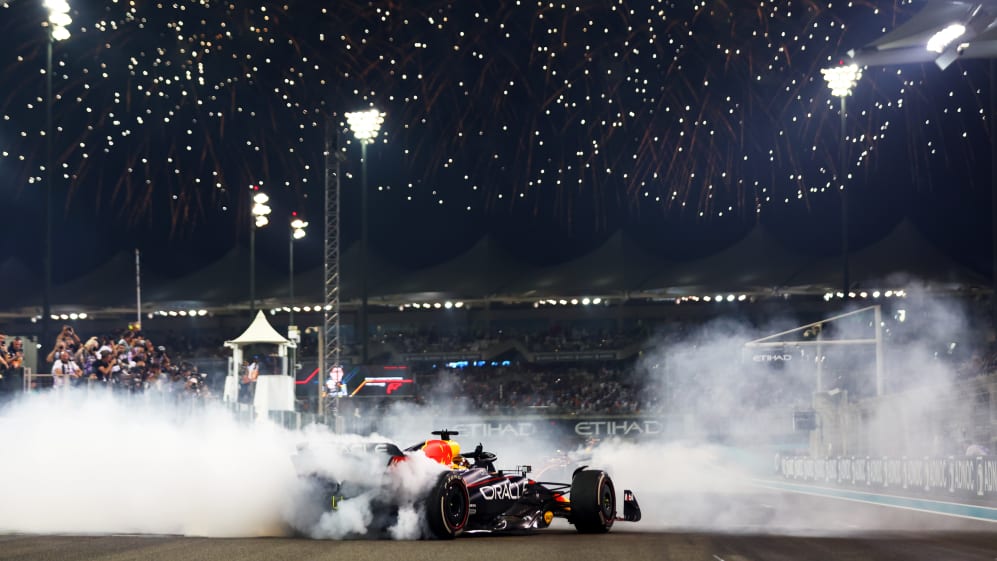 Red Bull will be celebrating their record-breaking, championship-winning season with a showrun in the streets of their home city Milton Keynes in December.
After winning their fifth constructors' title, and first since 2013, the team based in Milton Keynes in the United Kingdom – who won 17 races and took 26 podiums, as champion Max Verstappen scored the largest haul of points by a single driver in Formula 1 history – will celebrate their success by heading to the city centre for a showrun in front of their home fans.
The fans will be able to see Verstappen and his race-winning team mate Sergio Perez, as the duo take Sebastian Vettel's 2011 championship-winning car – the RB7 – for a spin on the streets.
WATCH: The top three drivers in the championship plus Vettel sign off with donuts in Abu Dhabi
The Red Bull team mates are set to be joined by their Team Principal Christian Horner, the Drift Brothers, stunt rider Arunas Gibieza and motorcycle trials legend Dougie Lampkin, plus many more guests, while the fans are also set to be treated to a rare Red Bull NASCAR demonstration.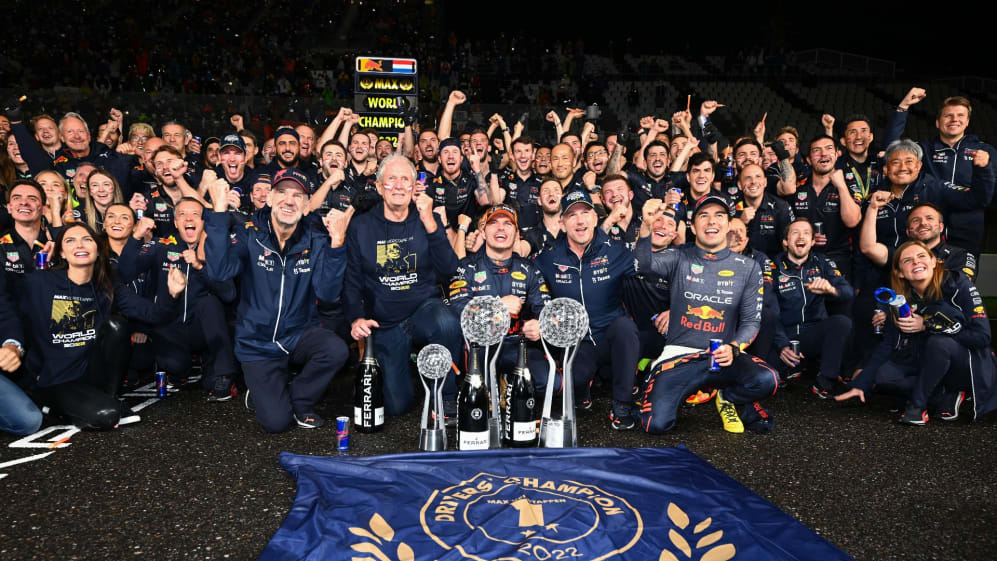 "We are enormously proud to base our Technology Campus in Milton Keynes," said Horner. "Ever since we moved into the small factory that we started with in 2005, the local community has supported the team through all the highs and lows.
READ MORE: 'Unbelievable' says Verstappen after taking record-extending 15th win of season
"Oracle Red Bull Racing has grown massively since then and this year's phenomenal results wouldn't have been possible without that support. It's only fitting that we celebrate this record-breaking season with the community we cherish and in the heart of the city we are happy to call home."
The showrun will take place on Saturday December 10 from 1200 to 1500 local time at Midsummer Boulevard in the centre of Milton Keynes.