'Unbelievable' says Verstappen after taking record-extending 15th win of season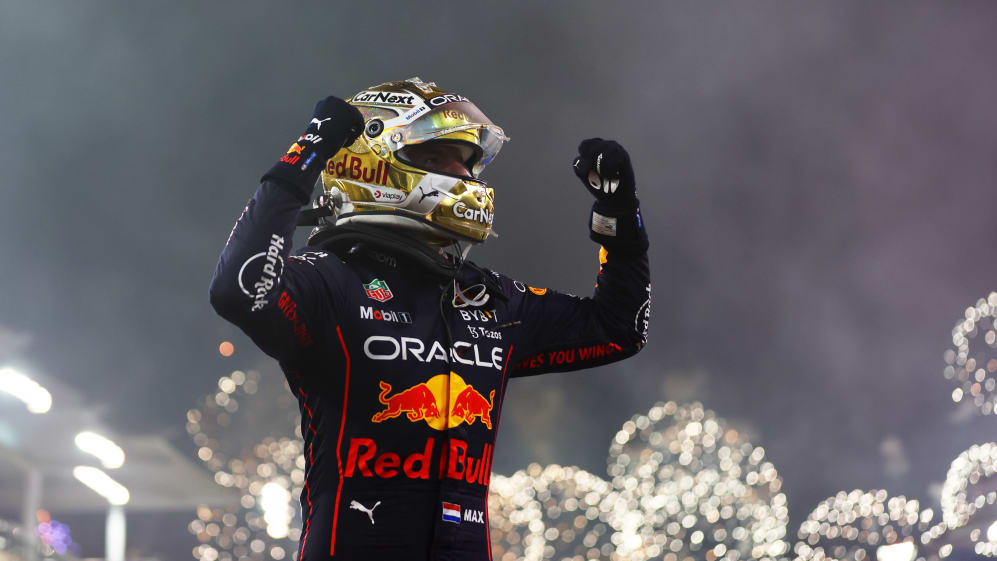 Max Verstappen extended his record by taking his 15th win of the season in Abu Dhabi, and the Red Bull driver said his team couldn't have done much better in 2022.
The two-time champion dominated to win over Charles Leclerc in the season finale, where he qualified on pole position and led all but one lap on Sunday. Verstappen was elated by his and the team's performance.
"Yeah, it was a good race. It was all about tyre management – I think we looked after the mediums quite well and then on hard tyres, I was literally managing from Lap 1 to the end. Incredible to win again here and [to take my] 15th win of the season is unbelievable," he said.
READ MORE: 2022 Abu Dhabi Grand Prix: Verstappen crosses the line to seal his 15th win of the year in the season finale
Verstappen added: "It's been a great team effort, especially after our tough start to the year. To turn it around like that I wouldn't have ever imagined, I think nobody in the team [would have imagined], but it's been really enjoyable to be part of the team.
"We have a lot of fun – of course we focus on the performance, but you also really need to enjoy the moment, appreciate the moment, and I think we did that.
"You also need to focus on next year where you always say you try to do better; I know it's hard to do a lot better than this, but you should always try to aim for that."
READ MORE: Perez says he 'gave it all' in Abu Dhabi GP despite coming up short in fight for P2 with Leclerc
Having lost out in Brazil, where Verstappen finished sixth as Mercedes took a one-two – their only win of the season – the Dutchman also praised his team for turning around their pace.
"A completely different weekend; I mean in Brazil we had a lot of struggles, and I think we understood quickly what went wrong there, but from the start we were a lot more competitive here," he said.
Verstappen ends the season with a crushing 454 points – the highest tally ever achieved in a single season by a driver in F1 history.