Red Bull victory possible in Canada - Ricciardo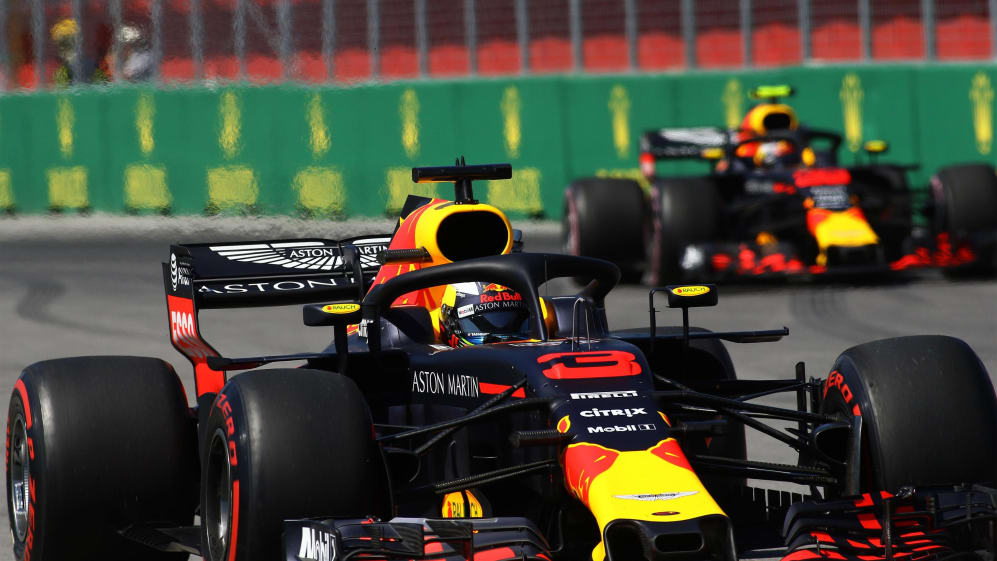 Red Bull may have failed to make the front row for Sunday's Canadian Grand Prix, but Monaco race winner Daniel Ricciardo reckons a second successive victory could be on the cards…
Team mate Max Verstappen bounced back from a frustrating weekend in Monte Carlo to dominate all three practice sessions at Circuit Gilles-Villeneuve, as Red Bull emerged as genuine contenders.
Come qualifying, Ferrari and Mercedes upped their game – as they've done at each race weekend this year courtesy of their superior engine modes – with Verstappen the best-placed Red Bull in third.
But Ricciardo, who will start sixth, believes Red Bull can fight for victory – which would be their third in seven races in 2018.
"I did it in '14," said Ricciardo, referring to his maiden F1 win in Canada when starting from the same position. "I've started sixth here as well since and didn't win. We'll see.
"The first few laps will dictate a lot of the race, but also if we can really manage to go well in the first stint with the hypers, if we could pull it off, then it sets us up later in the race."
While Mercedes and Ferrari opted to qualify on the ultrasoft tyres in Q2, Red Bull went for the hypersofts, which means Verstappen and Ricciardo will have the advantage of grippier rubber in the early stages.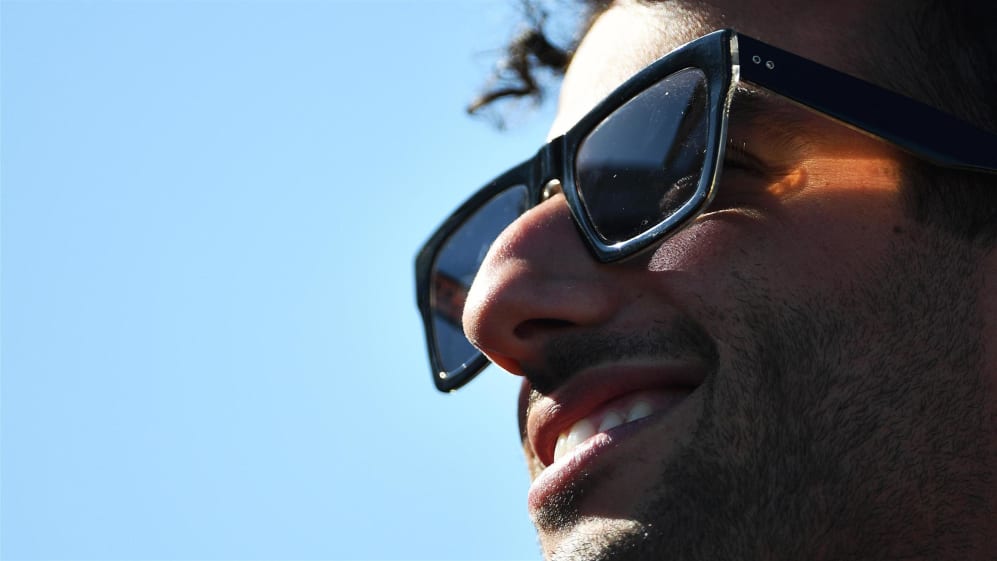 "Even though Max was quick all through practice, we knew the chance of pole was an outside chance," said Ricciardo. "I don't think a pole was ever guaranteed for us.
"We thought the chance of having cars to overtake at the beginning would be likely. And just giving us an extra start performance on the hypersoft for us felt like a risk worth taking.
"Also we feel that we can be better on the tyres than the others. If we did the same as them, we were thinking, 'How can we beat them?' It is a tough track to overtake, so we are going to try and capitalise with some track position in the first few laps.
"If the others are sliding around in dirty air or whatever, we should be able to get a bit more out of them. So it sets us up to be aggressive in attack, so should hopefully make for some good TV as well."
Ricciardo added that Red Bull's plan is to one-stop, but that relies on both drivers managing to make the hypersoft last long enough.
Vettel said he was surprised by Red Bull's decision to start on the pink-marked tyre, a compound they managed to make work successfully relative to their rivals in Monaco, but Verstappen insisted his team had a good reason to do so.
"We feel it's a good tyre for us and, in the long run, I felt good on it – so yeah, no big surprises," he said. "We knew – or we thought – Mercedes were going to qualify on the ultra, so yeah, we'll see tomorrow."
Watch full F1 Race replays or Highlights on F1 TV Access. Sign up now. Race replays only available in certain regions (view full F1 TV Content Schedule here)