Red Bulls and Toro Rossos set for engine changes and grid penalties in Russia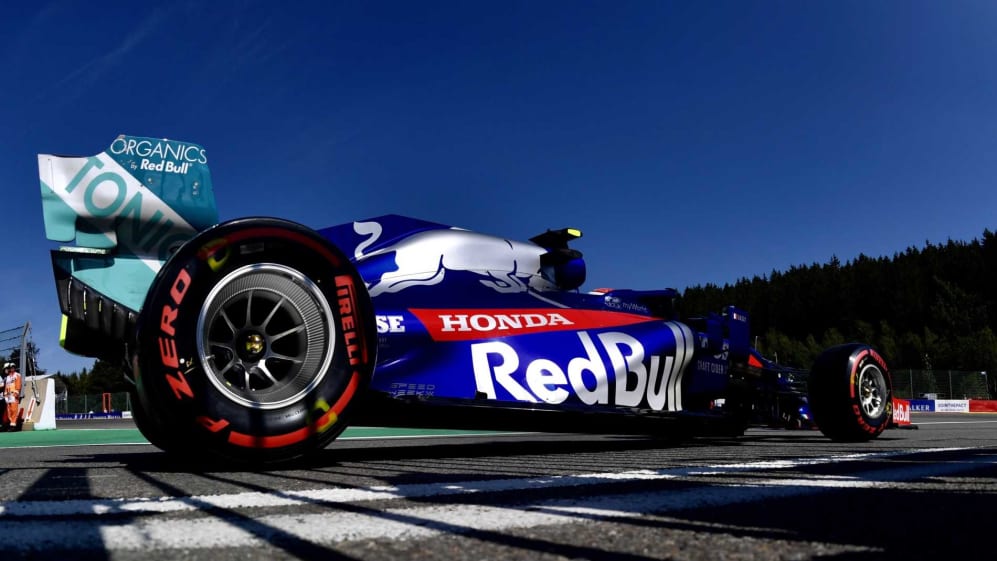 It'll take a recovery drive from the back of the grid for Toro Rosso driver Daniil Kvyat to score points on home soil in Russia, with the news that Honda are giving all four Toro Rosso and Red Bull drivers new Internal Combustion Engines (ICE) this weekend...
Home hero Kvyat takes the brunt of the penalties as Honda have decided to give him an all-new power unit, changing all elements bar the battery. Meanwhile, Red Bull's Max Verstappen and Alex Albon and Toro Rosso's Pierre Gasly will all take five-place grid drops for taking new ICEs.
For Kvyat, that means a lowest starting position in his five Russian GP appearances to date – a highest grid slot of fifth coming at Sochi in 2015 for Red Bull.
Oops! Error retrieving Twitter post
It's a case of deja-vu for Red Bull's Verstappen and Toro Rosso's Gasly, as they took penalties in Monza for receiving 'Spec 4' units. Albon and Kvyat took the 'Spec 4' units in Belgium.
The decision seems to have been taken as Honda aim to have their drivers complete the rest of the season without changing another power unit, if possible, and avoiding grid penalties for the remaining five races. Next up after Russia, of course, is Honda's home race in Japan...