Renault and rivals considering appeal against severity of Racing Point brake duct penalty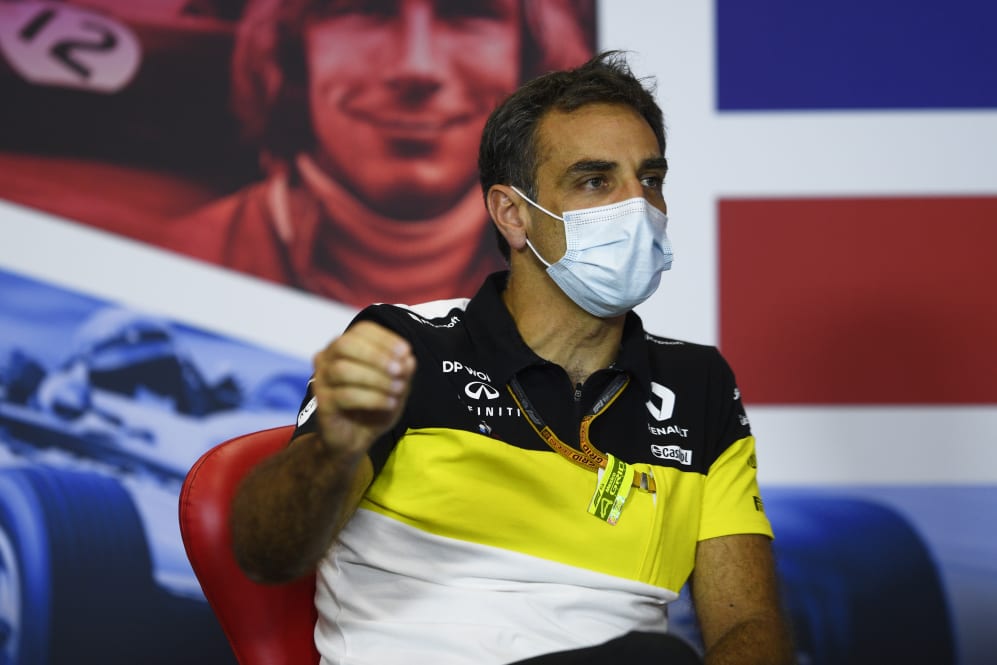 Renault may have successfully had their protest against the brake ducts used by Racing Point upheld, but they are still considering an appeal of the penalty handed out.
Racing Point were deducted 15 points and fined heavily by the FIA after being found guilty of running rear brake ducts determined to have been designed by Mercedes, but are permitted to continue using the offending parts for the remainder of the season after the FIA determined the team couldn't 'unlearn' the design.
After reading the verdict, Renault Team Principal Cyril Abiteboul said his team are "considering whether or not to appeal", following on from Racing Point Team Principal Otmar Szafnauer's comments that they too are pondering an appeal.
READ MORE: Racing Point deducted 15 points and fined heavily as Renault protest into car legality upheld
He added: "Usually, we have one hour to do that but in this particular case, given the complexity, we have 24 hours to do that and then 96 hours to confirm or not.
"We need to balance carefully the interest of the sport also, and the consistency of the sanction. We are looking whether or not we will appeal of the sanctions, not obviously on the decision."
Abiteboul said he was pleased the FIA upheld his team's protest and happy with the conclusions they reached.
We all need a bit of time to fully compute the outcome of it and determine or decide whether we will take it or decide to take it any further forwards
"We are satisfied with the fact that the FIA and the stewards confirmed that some of these parts were in breach of the sporting regulations," he said. "It is the sporting regulations, but it really is a technical matter that ends up being placed in the sporting regulations - but it is a technical matter.
"So we're satisfied with that conclusion. I think that the question of sanction is open for debate. We will consider that matter bearing in mind that the advantage that was obviously obtained will keep on going for all the season and it's a very material advantage.
READ MORE: 'We did nothing wrong' insists Szafnauer as Racing Point ponder brake duct appeal
"Just to put things in perspective, any team will be spending 20% of its aerodynamic testing restriction time into developing those parts so it is not small."
McLaren chief Zak Brown expressed very strong opinions regarding the protest and the penalties handed out, adding his team will take time to understand the document before deciding if they too want to appeal.
"My initial reactions are Racing Point has been found guilty," he said. "I am concerned they still have those [brake ducts] that were deemed illegal in Austria, on the race car now. I think that is confusing for the fans.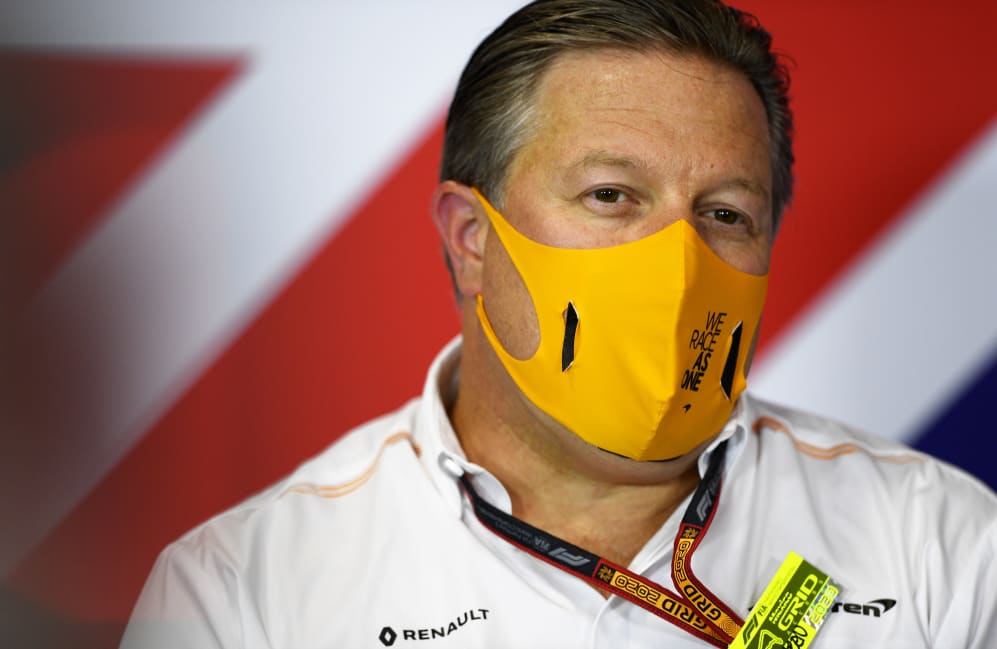 "Regarding copying, obviously they claimed that they had copied the car via photography - it's clear from reading the document that that's BS. And therefore you have to question anything else around that car.
"So I think this is potentially the tip of the iceberg, the starting point of looking at what's happened here because I don't think it's healthy for the sport. It's thrown up a lot more questions than answers. It's something we too are going to review quickly and understand the appeal process and whether that's something that we want to potentially participate in."
READ MORE: FIA to amend 2021 regulations to prevent car copying, following Racing Point case
Williams Deputy Team Principal Claire Williams opted not to give her opinion on the result of the protest, which includes a reprimand for Hungary and Britain following the points and financial penalty for Styria, but did say her team would also assess whether an appeal was a path they'd like to take.
"Whether I agree personally, or the team, that the reprimand is appropriate or the sanctions that they put in place are appropriate, I'll bite my tongue on that," she said. "And I think we all need a bit of time to fully compute the outcome of it and determine or decide whether we will take it or decide to take it any further forwards."
Ferrari boss Mattia Binotto added: "On the braking ducts there is a breach of regulations, I think that's a fact and it has been clarified. Is the penalty sufficient or not? We need to go through carefully the 14 pages. There are 24 hours [to lodge an] intention of appeal. As Ferrari we will be very careful in understanding and then deciding what is the next step."
So, we have a verdict, but it seems this saga is not over yet...