Renault Chief Technical Officer moves to strategic role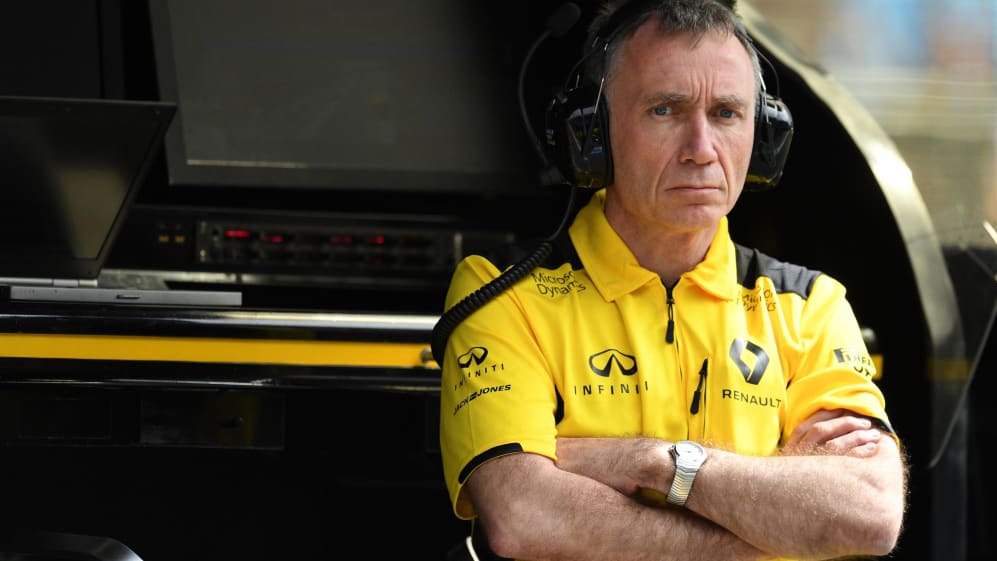 Over the past two and a half seasons, Bob Bell has helped take Renault from the back of the midfield to the very front of it. But with the team now nailed-on as regular F1 points scorers, Renault have announced that Bell will move to a more strategic role within the squad as the team's Racing Technical Advisor.
Bell, who's been Renault's Chief Technical Officer since the team's return to F1 in 2016, is currently in his 37th season of Formula 1, having begun his career working in McLaren's aerodynamics department in 1982. It's also his third spell at Enstone, having joined Benetton first in 1997, and again in 2001 after a brief stint with Jordan. Bell came on board with Renault's F1 return project after working as Mercedes' Technical Director between 2011 and 2013, and then as a technical consultant for Manor Marussia in 2015.
A chief part of Bell's new role, which he will fulfil on a part-time basis, will involve developing technical collaborations between the Renault team and other third parties, as well as maintaining several aspects of his current job, as Renault seek to become F1 frontrunners once more. Renault confirmed that Bell will not be replaced as Chief Technical Officer, with the team now establishing an alternative technical structure.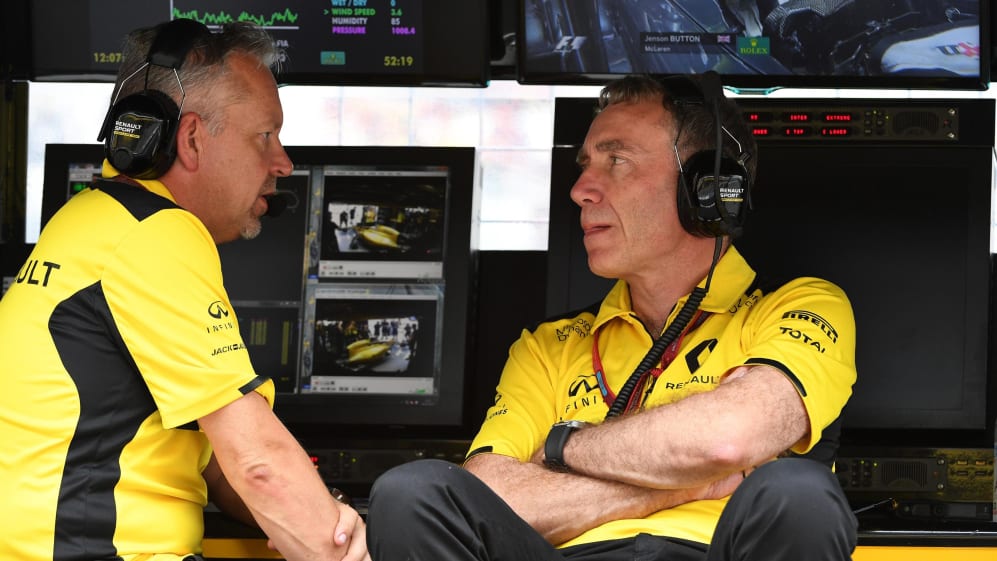 Discussing Bell's move, Cyril Abiteboul, managing director of Renault Sport Racing, said: "In just two and a half years, [Bob] has helped to make Renault Sport a genuine and respected points scorer. He's also a massive part of the heart and soul of the team and a real motivator for everyone to draw together and get the best from themselves and each other.
"Under this planned transition within the team's executive management, Bob will now look closely at how to work with our partners but also the different stakeholders of Formula 1, and of the Renault Nissan Mitsubishi Alliance, to ensure we continue to move even further up the grid."
Bell's announcement comes as Renault sit fourth in the constructors' standings, having finished ninth in their first year back in 2016, then sixth in 2017.