Renault: Clutch issue forced Ricciardo's retirement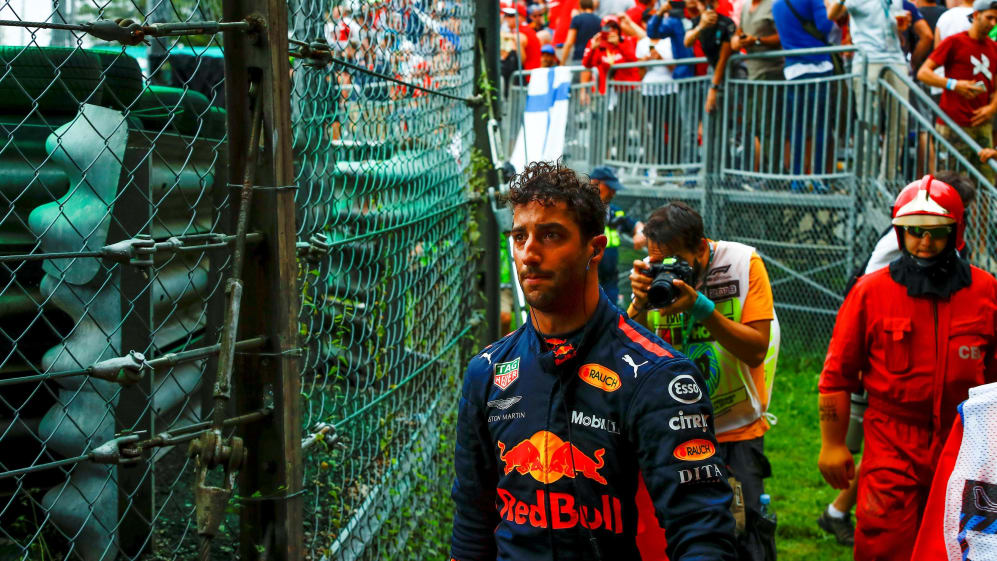 Daniel Ricciardo was in the midst of one his classic recovery drives in Italy on Sunday, when he looked in his mirrors and saw smoke. There were initially concerns over the power unit, but Red Bull's engine supplier Renault have identified it as a clutch problem…
Ahead of the weekend, Red Bull opted to give Ricciardo a fresh engine. That incurred a grid penalty that would confine him to the back of the grid at Monza - but allow him to be penalty-free at the next race in Singapore, where Red Bull expect to be more competitive.
It was the latest Spec C Renault power unit they chose, despite the works team and other customer McLaren choosing not to take the upgrade, and the early signs were positive with both Ricciardo and team mate Max Verstappen suggesting it was an improvement.
But when Ricciardo passed Williams' Lance Stroll to move to the brink of points in 11th, he glanced in his mirrors and saw smoke.
Following an investigation after the race, Renault said in a statement: "We can confirm, after studying the PU on Daniel Ricciardo's car, that his retirement was not linked to the engine. It was rather a clutch issue."
Speaking before the news, Ricciardo said: "Honestly, looking at the whole year it's been pretty frustrating. I still don't know what it was.
"I passed Stroll into Turn 1, then out of the corner, I looked in the mirrors to see if I was clear of him. I couldn't see that well and that's when I realised there was smoke coming out of the back. I mentioned that straight away and they said stop."
That was Ricciardo's sixth retirement of the season and fourth in the last six races. He now trails Verstappen by 12 points in the drivers' standings with seven races to go.