Renault debut 'exceeded expectations' - Sainz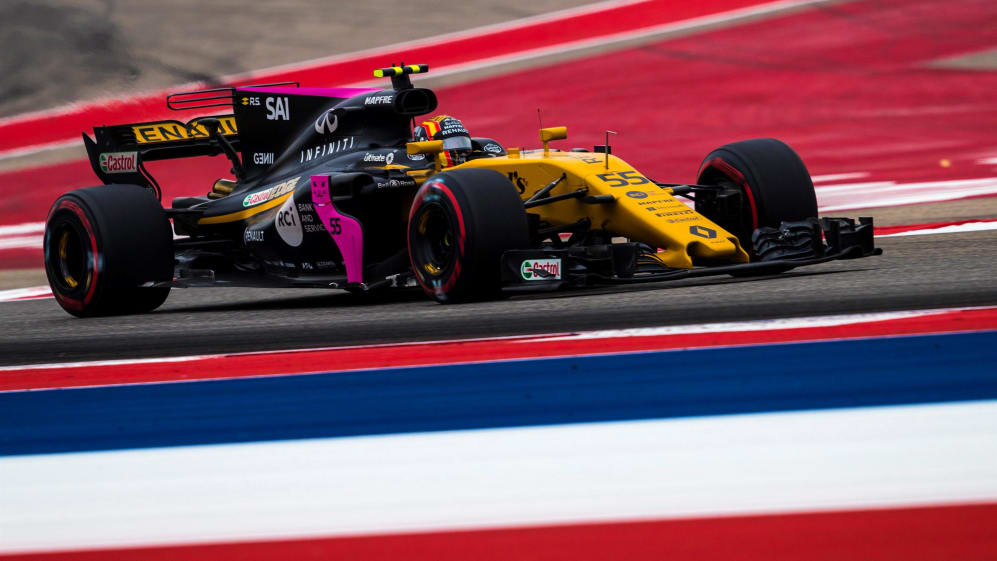 Carlos Sainz says it's hard to imagine how his first Grand Prix weekend with Renault could have gone much better after becoming the first driver since Giancarlo Fisichella in 2005 to score points in his debut race for the French marque.
Despite having never driven the R.S.17 before Friday practice, the former Toro Rosso driver looked comfortable from the off in Austin, qualifiing a solid ninth before a feisty drive to seventh in the race where his charge was only blunted when he began to run low on fuel.
"I think everything exceeded a bit my expectations," said the Spaniard afterwards.
"I knew I could be quick – I had confidence in myself knowing that I could adapt to a team quickly, otherwise this change wouldn't have been possible.
"Still, to do such a good quali and such a good race, such a complete race in general, right from FP1 to the last lap of the race, as my engineer said it was faultless.
"I'm really happy and I have to thank the team for making me feel right at home from the beginning.
"It's very difficult to have gone any better than it did," he added to UK broadcaster Channel 4. "In the race we went from less to more – we were picking up pace, first attacking Checo [Perez] and then Esteban [Ocon]. It's a shame I ran out of fuel in the last three or four laps and couldn't attack Esteban, but [overall] really fun."
Having almost equalled Renault's best result of the year in his very first race, Sainz said he expects things to only get better with time.
"I think we still have a big margin of improvement ahead of us, but it will come with more races and more experience. We've done our first weekend very close to perfect, so we need to keep going like that."
With the six points Sainz earned in Austin, Renault were able to vault Haas for seventh in the constructors' standings and are now just five points behind sixth-placed Toro Rosso with three races to go.