Renault departure will sink in 'on the plane home' - Palmer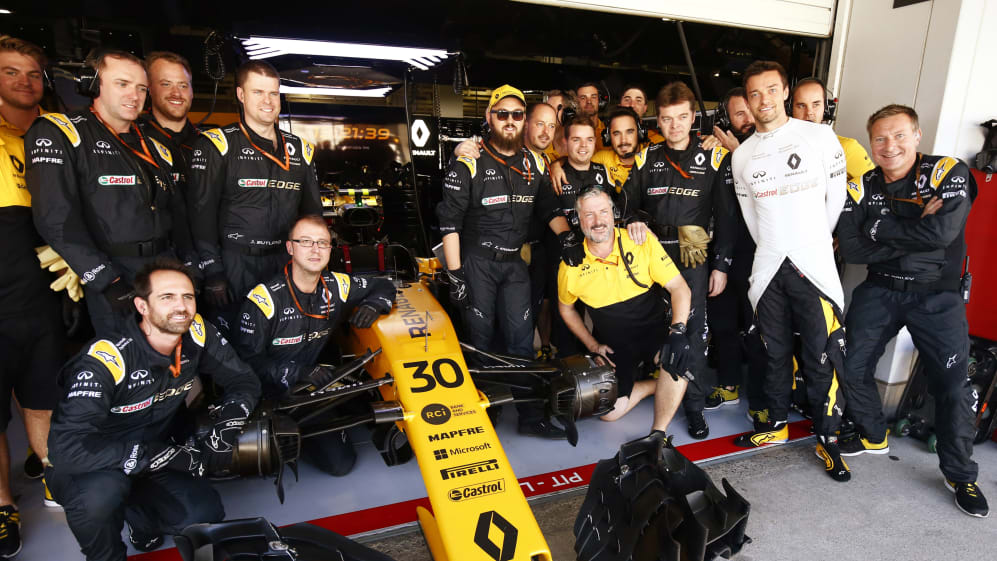 Jolyon Palmer bade a fond farewell to the entire Renault team, mechanics and engineers on Sunday in Suzuka - but admitted his departure from the team, and possibly from Formula One racing, still hasn't properly sunk in.
The Briton had been set to see out the remaining five races with Renault before new signing Carlos Sainz arrived - but on Saturday it was confirmed that Palmer was parting ways with the team by mutual consent. He described it a 'shame' not to finish the season, but said he will leave with his head held high and no bitterness.
"It's time to say goobye," Palmer said. "I wouldn't say there is any relief - it has been a tough season, but I would have loved to see out the season.
"Some things I can't control, but of course I'd have wanted it to go better my end as well.
"A lot of thanks, first to the guys in the garage - they've done a really good job all season, repaired my car a fair few times as well.
"The engineers, I've had a great working relationship with them. It's a shame it's not worked out, but I can't fault them, and as people we've had a lot of fun in the meantime. I'll miss friends here.
"Best of luck to the team in the future, best of luck to Carlos as well.
"Honestly I don't know what I'm going to do yet - bit of time on the sofa, put my feet up, eat a lot of food. When I'm sat on the plane on the way home certainly it will sink in that I won'tbe back here with Renault, and maybe not in F1 again."
Japan was Palmer's 35th race with Renault. In that time he has scored nine championship points - with the lion's share coming via a career-best sixth place in Singapore three weeks' ago.