Renault didn't need luck to win midfield battle - Hulkenberg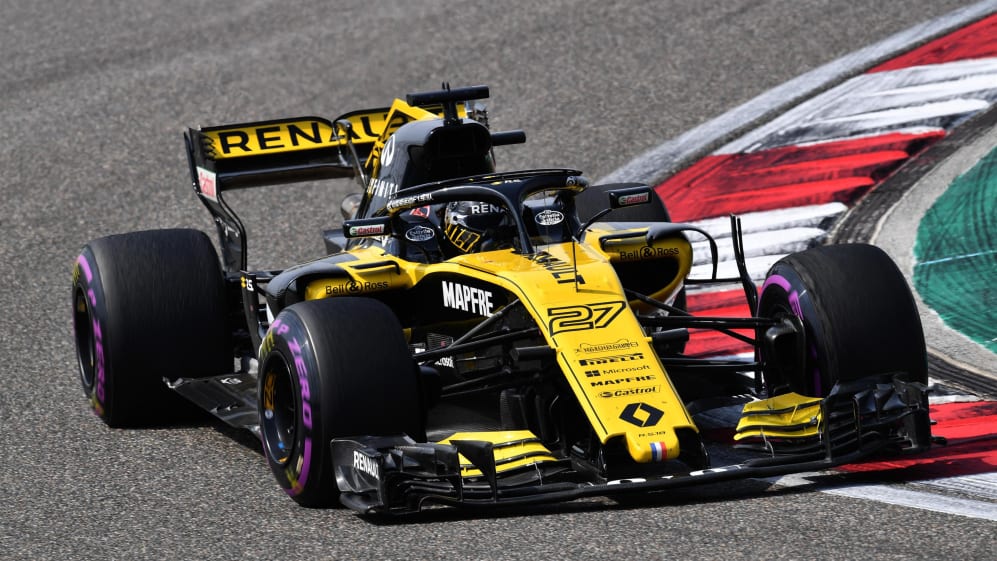 He might have been fortunate to beat the championship leader, but Nico Hulkenberg says Renault were worthy of their title of 'best of the rest' in the Chinese Grand Prix.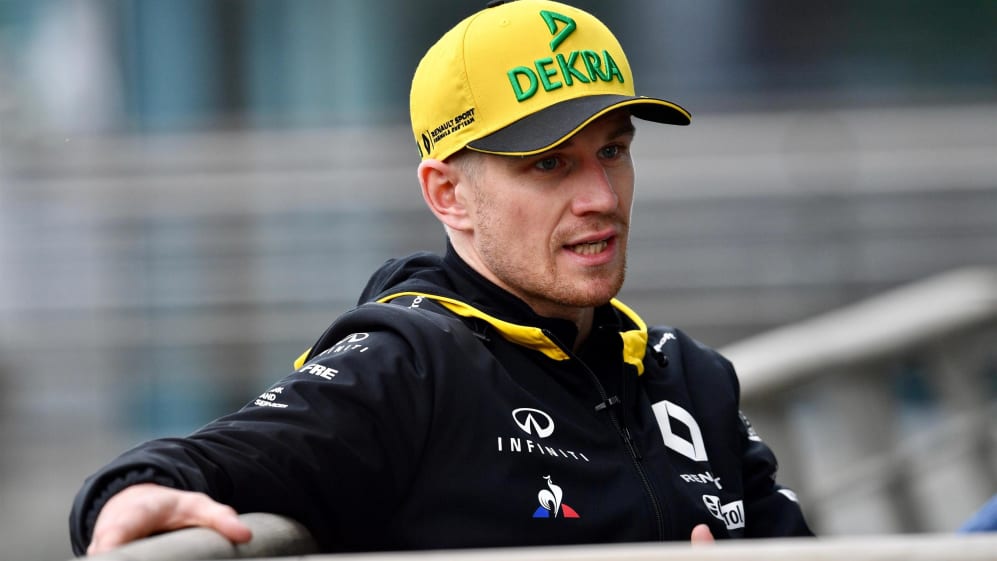 The safety car played into our hands a bit, but even without that I believe that we could have pulled it off and come out on top today
Renault have been one of the more consistent teams in a tight midfield battle so far this season, with Hulkenberg finishing seventh in Australia and following that up with a pair of top-six results in Bahrain and China. Those first two races saw Renault outshone by a midfield rival - McLaren's Fernando Alonso in Melbourne and Toro Rosso's Pierre Gasly and Haas's Kevin Magnussen in Sakhir - but in Shanghai the German was only behind the two Mercedes and Red Bull drivers as well as Ferrari's Kimi Raikkonen.
Red Bull won the race after pitting both of their drivers for soft tyres during a Safety Car period and while Renault did the same, Hulkenberg doesn't think its intervention was the crucial factor in his result.
"That was an entertaining one," he said. "A little bit of overtaking on lap one was entertaining. On lap one everybody seemed to have very low grip and you were just sliding all over the place, squeezing people wide even if you didn't really do it intentionally. The grip was very poor.
"We were on a two-stop from the beginning so we had to make the tyre last but at the same time push the pace later on and it paid out well. I think the Safety Car obviously played into our hands a bit but even without that I believe that we could have pulled it off and come out on top today."
Hulkenberg even finished ahead of Ferrari's Sebastian Vettel after the championship leader tangled with Max Verstappen, but the Renault driver suggested that was his one bit of good fortune during the race.
"That was for a reason, [Vettel] had really old tyres and he spun before in a battle with Max so that wasn't really real. But I think we beat everyone else in the mid-pack today with quite a good gap. The pace was good, so not bad, but we still have homework to do and need to improve the car.
"The package is good, it's competitive for the midfield for sure, but obviously it's a little bit too far away from the frontrunners. That gap is a little too big for my taste and for the team's taste, but we're working very hard to try to close that.
"The midfield is incredibly tight with Haas, with McLaren. It depends a little bit sometimes on form or luck who's going to come out on top, but I feel we are definitely in the ballpark. We're competitive and we can challenge all these midfield teams."
With a Renault-powered car taking victory courtesy of Daniel Ricciardo, the result convinces Hulkenberg that it's his chassis rather than the power unit that is limiting results at this stage.
"Obviously today how I saw it - I didn't see everything at the front - it was a crazy race. With the Safety Car and the one stops it was probably very entertaining, good racing.
"Red Bull is obviously one of the strongest cars, especially in race trim, and we just have a lot of catching up to do. We need to improve the car - the aerodynamics, the suspension, the mechanical stuff - a lot because that's where we're still lacking a lot."
Hulkenberg is one of just five drivers to have scored in every race this season. Vettel, Alonso, Valtteri Bottas and Lewis Hamilton are the others.