Renault fear rivals could steal fourth with 'one good race'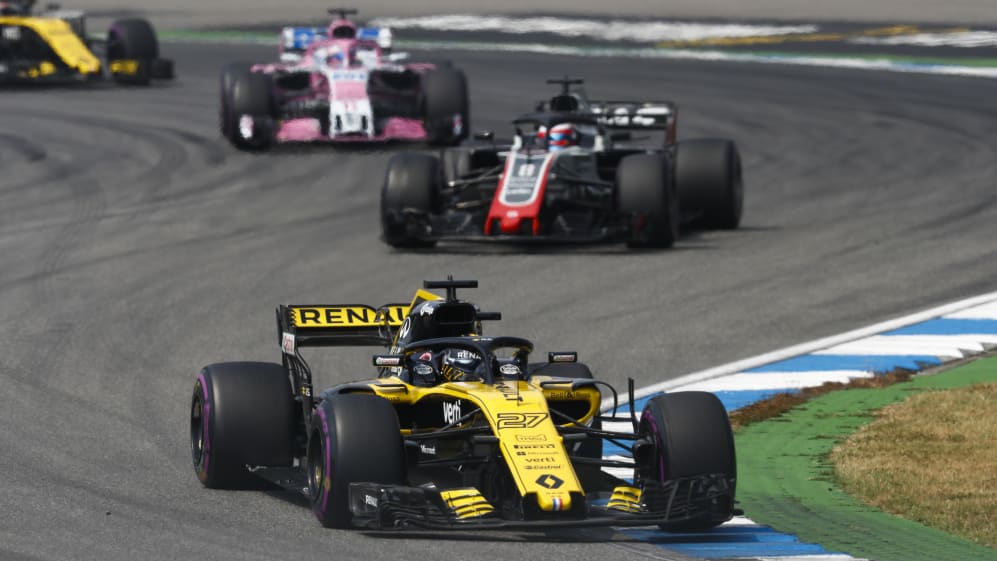 It isn't just the title race that has grabbed the attention this year, with the tussle for fourth in the constructors' standings equally as exciting. And while a rejuvenated Renault head into the second half of the season leading that battle, Chassis Technical Director Nick Chester has warned against a repeat of their scoreless performance in Austria...
That race in Spielberg saw the French squad fail to score a point for the only time this term – Nico Hulkenberg suffered an engine failure before tyre blistering ruined Carlos Sainz's chances of a top-ten finish – and ultimately saw Haas, who secured a historic double-points finish, move to within 13 points of them.
The Anglo-French team have bounced back at the three races since Austria, and went into the summer break 16 points ahead of their nearest rivals, fifth-placed Haas. But with Force India only a further seven points behind their American rivals, Chester knows the pressure is on his team, and has urged Nico Hulkenberg and Carlos Sainz to deliver the goods in the final nine races of 2018.
"We're feeling refreshed after the summer break," said Chester. "Everyone has had a pretty tough first-half of the year, so they feel miles better after the shutdown.
"We're in a super tight battle in the midfield. We have to put more performance on the car to have a good fight until the end of the year, but our target is to retain fourth place.
"We're being pushed quite hard and we have a lot of work to do. We can do it, we have a 16-point gap, but one good race can wipe that out, as we saw in Austria."
Chester also revealed that Renault are continuing to work on improving their race pace – an area they have highlighted as a weakness this season – ahead of the Belgian Grand Prix this weekend.
And he has also called on Hulkenberg and Sainz to produce a solid qualifying session this Saturday, as they look to keep ahead of their rivals going into the business end of the year.
"We have two good drivers, we operate well and, while our car pace isn't quite where we want it at the moment, we're working hard to improve that.
"The goal is to out-qualify our rivals as that makes things easier, but if we don't, and if we're close, we tend to race well. The objective is to find raw car pace but, as long as we're close, we're confident we can out-race our rivals."
Fourth-placed Renault are currently on 82 points in the constructors' standings, while their drivers Hulkenberg and Sainz sit seventh and 11th respectively in the drivers' table.