Renault hail 'amazing' Hulkenberg after clinching sixth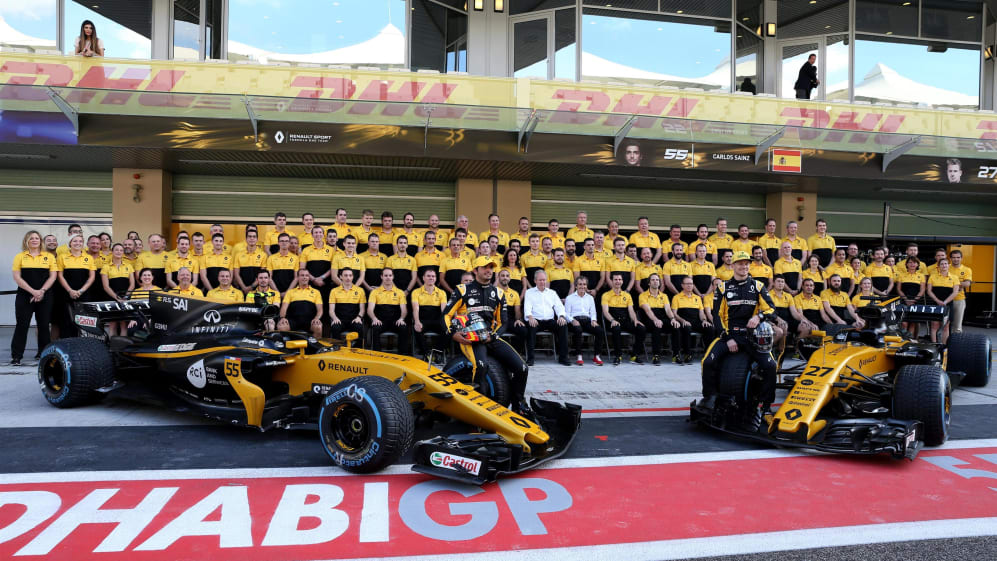 Renault hailed Nico Hulkenberg's 'amazing' efforts in Abu Dhabi and throughout 2017 as the principal way they were able to come from behind and beat Toro Rosso to sixth place in the constructors' championship in the season finale.
While the result is worth millions financially, managing director Cyril Abiteboul said it also represented a significant milestone in Renault's bid to return to winning ways in F1 racing.
"Mission accomplished. We came here with one clear objective - and I'm so proud we got it," Abiteboul said.
"It's a milestone for the team and an achievement that goes beyond the on-track result. It's a motivation for everyone – for every team member and a fantastic reward that will count far more through the winter than any financial considerations.
"At the start of the year we set out to finish fifth, which was very ambitious, but ambition is good – you have to set high targets. This season we've not made it easy for ourselves and the last three weekends have been a microcosm of this rollercoaster of a year. Sixth was the revised goal and I'm so proud we got it.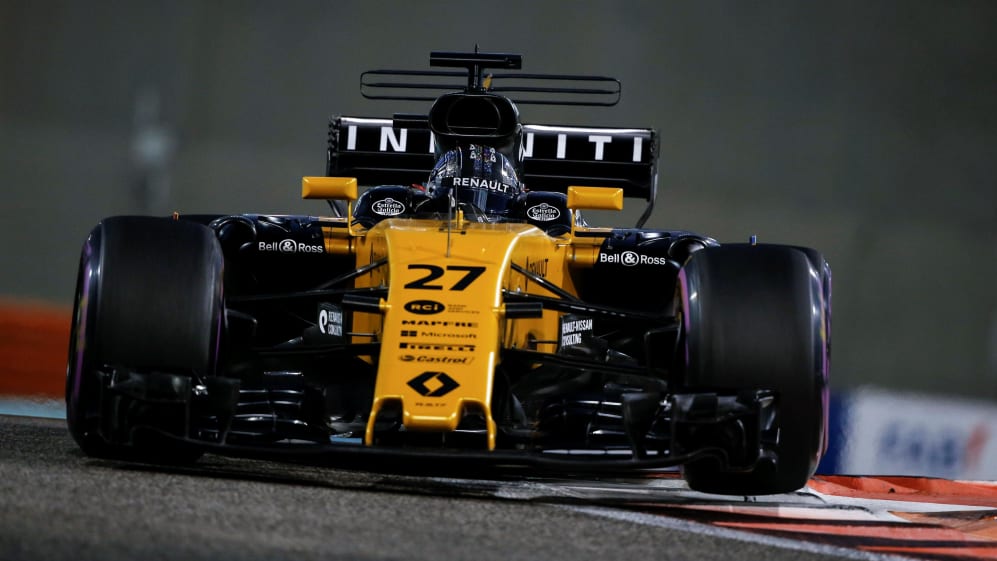 "Nico has been amazing - amazing all year long. He's shown that on so many occasions. Today every lap he's driven absolutely perfectly - and also so smart so clever. It's a great result for the team."
Hulkenberg ends the season 19-1 in qualifying - against Jolyon Palmer for 16 races and Carlos Sainz for four - and 10th in the championship, having picked up 43 of Renault's 57 points. Sainz, meanwhile, scored six points in his four races with the team - helping him to stay ahead of Hulkenberg and finish ninth in the standings.
"It was a bit of a thriller!," Hulkenberg said of the fight with Toro Rosso.
"We managed to come out on top and it's a very decent end to the season. Sixth position in the championship is good for us and will be a morale booster for the team over the winter.
"We had a good package over the second half of the season, but we have had some issues so it is great to finish on a positive result and go into the winter with our chins up."