Renault kick off 40th anniversary celebrations with Monaco demo run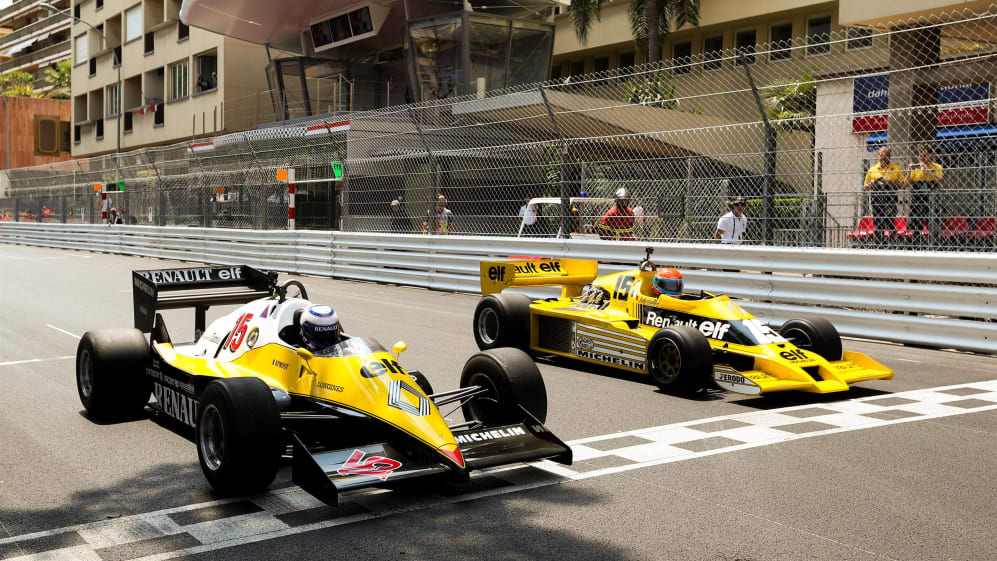 This year marks 40 years since Renault's ground-breaking Formula 1 debut, and the French manufacturer kicked off the celebrations by demonstrating their very first F1 challenger on the streets of Monaco on Friday.
The RS01 - F1's first-ever turbo-charged car - was driven around the Principality by Jean-Pierre Jabouille, the man who gave the car it's much talked about debut in the 1977 British Grand Prix at Silverstone.
Jabouille retired with turbo failure after just 16 laps on that day, but two years later the Frenchman became F1's first turbo-charged winner as he took the RS01's successor, the RS10, to victory in Renault's home race at Dijon. Their success would inspire a whole generation of turbo-charged machinery, which would dominate F1 for a decade.
Also reunited with one of his old cars in Monaco was four-time world champion [and current Renault ambassador] Alain Prost, who was reacquainted with Renault's first carbon fibre car, the RE40.
Prost won four races with the yellow-hued machine in 1983, only narrowly missing out on the drivers' title to Brabham's Nelson Piquet.
WATCH: Jabouille and Prost demonstrate their former race-winning cars in Monaco