Renault look to Bahrain to show power unit gains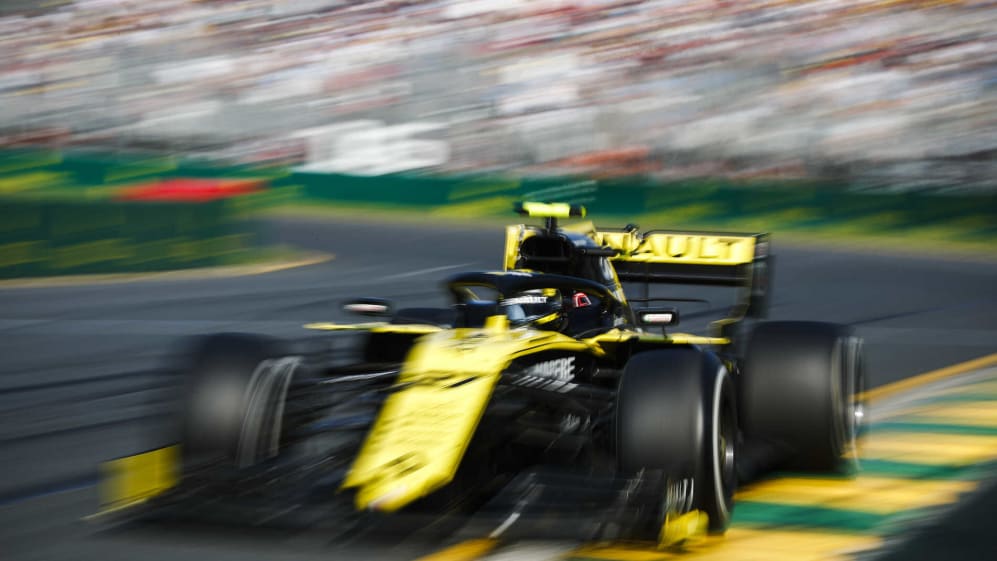 The 2019 season-opener in Melbourne was a mixed bag for Renault, with both Nico Hulkenberg and Daniel Ricciardo failing to qualify in the top 10, before Hulkenberg finished a strong seventh – but behind a Haas – while Ricciardo retired from a lowly 16th place on lap 28, having dramatically destroyed his front wing at the race start.
A fiery MGU-K failure on the Renault power unit in Carlos Sainz's McLaren, meanwhile, added to the unhappy headlines for the company in Australia.
That marked a not-ideal start to 2019 for Renault, who had made big noises coming into the season about having had their "best winter for the last five years". But Team Principal Cyril Abiteboul believes that it's in Bahrain, not Australia, that Renault will really be able to demonstrate the strides their engine team have made.
MUST-SEE: Hulkenberg's lightning start in Australia
"We are determined to show more in Bahrain," said Abiteboul. "We have to underline the step we've made on the engine side, and the second Grand Prix of 2019 is an opportunity to showcase that.
"We will bring some aero updates, as we will do at every race. We also need to target consistency over the course of the entire weekend, delivering a balanced and reliable car in all sessions to allow the drivers to extract respective maximum performance. Equally, we need to target operational excellence in all areas."
The team confirmed that their updates for Bahrain will include bodywork changes to aid the R.S.19's cooling in the desert heat, as well as other mechanical and aerodynamic upgrades. And Nico Hulkenberg re-stated that it's this sort of constant in-season development that's going to be key to Renault maintaining their 2018 finishing position at the head of the midfield this year.
"We were happy to take home a handful of points from the first race, but there's a lot more work we can do to improve," said Hulkenberg. "We know that, and we have to keep the developments coming if we're to edge away from the midfield group."