Feature
Renault: Will team and engine deliver after 'best-ever winter'?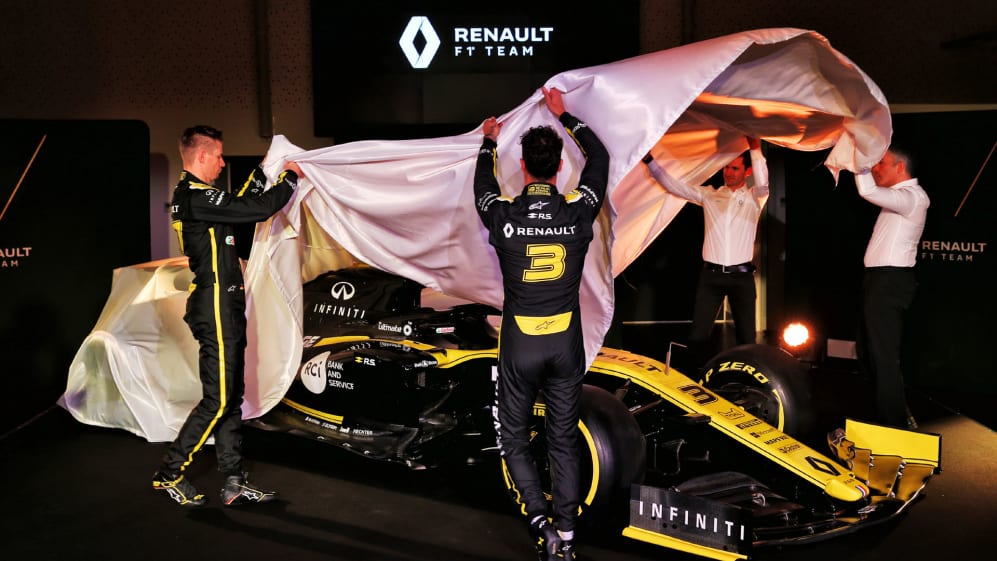 Ninth. Sixth. Fourth. It might not be sparkling and the silverware is still lacking, but Renault have shown solid progress since returning to F1 as a full works operation. But there remains a big gap to the top three – something the French manufacturer said they must close as they unveiled their 2019 challenger, the R.S.19…
"We want to fight for more," said Renault chief Cyril Abiteboul, as he took to the stage during the team's season launch at their newly-developed Enstone facility in Oxfordshire. "We know it will take time. This year is consolidation. We want to reduce the gap to the frontrunners."
Pointedly, there were no bold predictions, no ambitious targets made public. But there was a change in a tone, a new level of confidence emanating from the team's senior personnel. There's a feeling that Renault are now in a position to make a charge, having scooped up the low-hanging fruit efficiently.
Why is that the case? Well firstly, their Enstone factory is approaching the high level they had targeted when they started rebuilding, extending and updating three years ago. The recruitment process has gone smoothly, too, putting them in a position to compete with the big teams. And they have a stellar driver line-up, headed by new arrival Daniel Ricciardo, a proven race winner and arguably the best overtaker on the grid.
FIRST LOOK: Renault R.S.19 - All the angles of the 2019 F1 car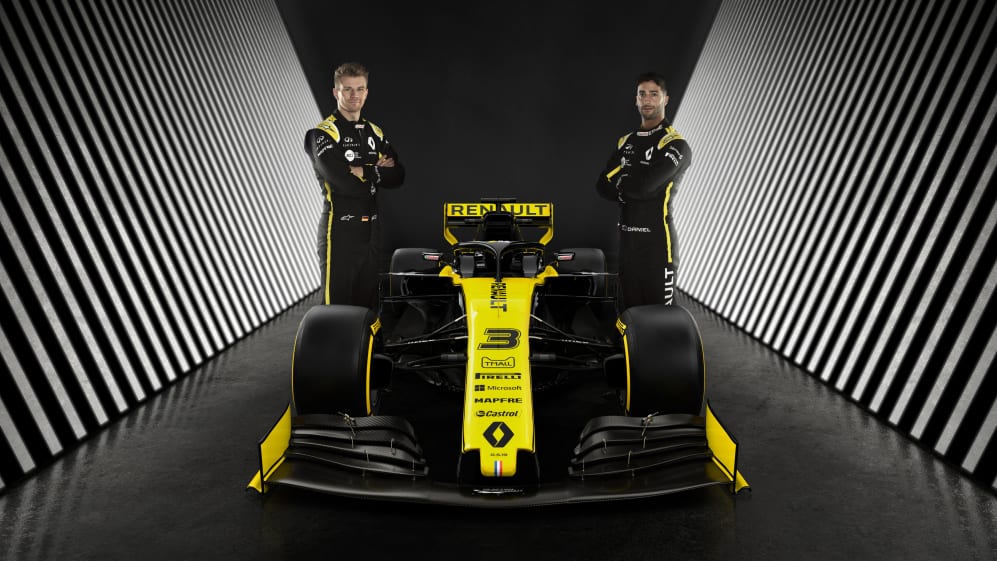 "The road map that was announced when Renault came back was three years of reconstruction and three years of challenge," said Renault Executive Director Marcin Budkowski. "We finished the reconstruction and we're going to the next phase, so we are in line with that.
"We were very humble in the first three years as there was a lot to do to bring this team back to life, from where it was – on the brink of collapsing. Apart from that, the infrastructure is there, we have recruited the people we need to do a good job.
"Is it all perfect and ready and working 100% of its capacity, no – there's still things coming online, new tools and offices being built, still people being recruited. But we have what it takes in terms of infrastructure and headcount to do the job.
"We have the drivers – there's no doubt about that – now the challenge is to do the best job from a technical point of view. The engine is looking promising in terms of performance. We've done our homework but we'll find out what our competitors have done during the winter.
"On the chassis side, it's a question mark honestly, as it's a new set of aero regulations, but we've done our homework but we have to find out what others have done. In terms of the team, it's coming together. It's up to us to realise that."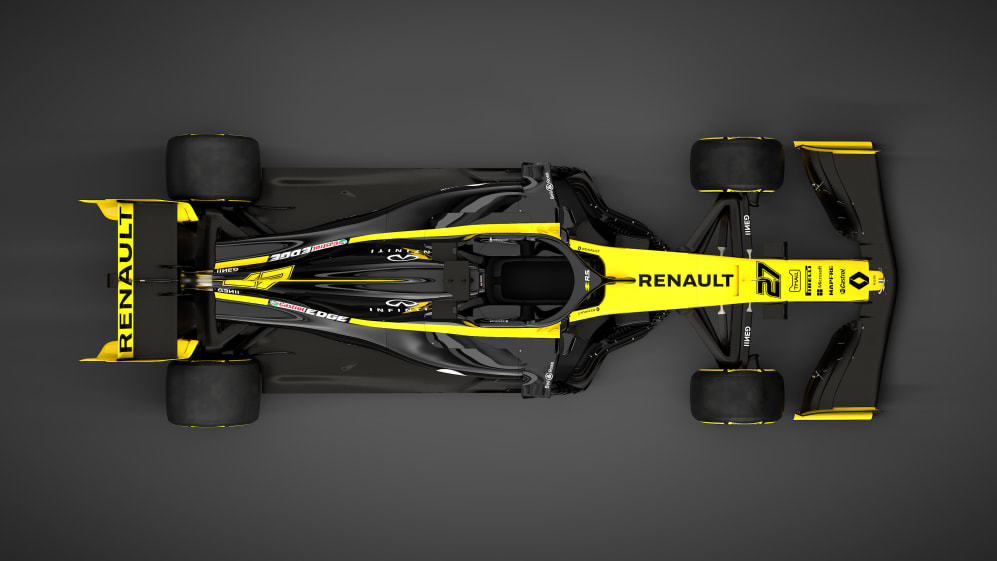 The engine has been a sore point in recent years as Renault have failed to get on terms with Mercedes or Ferrari power. Last year, they suffered a series of problems again, many of which were encountered by Ricciardo, but there is a belief internally that they have learned their lessons and will be on a stronger footing for Melbourne.
And the data from the dynos over the winter seems to have made good reading. Abiteboul said the gain looks "substantial". Engine chief Remi Taffin said "we have been producing an engine through the winter that we can actually say now has been the best winter for the last five years so now we look forward to next week".
Even Ricciardo is encouraged by what he has seen. "Being pretty deep in the Renault family, I've seen numbers and I know they are not just saying it to please everyone," said the Honey Badger. "It has been a good winter. Race cars are race cars. You might put it on track and ask why is it doing that? We don't want to put all our eggs in one basket and say this is going to be sick.
"But so far what they have done over the winter, looking at the numbers they have done in previous years, it's been a good one. No means they are saying it's going to be better than a Mercedes or something but for what they have done, it's been very positive. It's nice to hear that."
Renault produced a decent chassis last year, which at times was the fourth fastest car. But as Nico Hulkenberg said at the launch on Tuesday, in-season development wasn't strong enough – and this is an area the team have worked hard at over the winter. They have also pushed the envelope with this year's car, so much so Abiteboul said it was "super tight" to be ready for testing next week though they have "good reason to believe they will be able to test".
It's why Renault used a 2018 car for their launch, fitted with 2019 front and rear wings. "We know that there is a direct connection between the time you are spending in the wind tunnel and how competitive you are," he added. "We need to be constantly flirting with the red line, but we have maybe gone a bit over the red line."
The race, then, is on to be ready for testing, which begins on Monday, but the relentless push to the death shows how hard Renault are fighting - and the risks they are willing to take – to close that gap and become a frontrunner. Not long until we see if that has paid off.