Renault pace better than timesheets suggest, says Ricciardo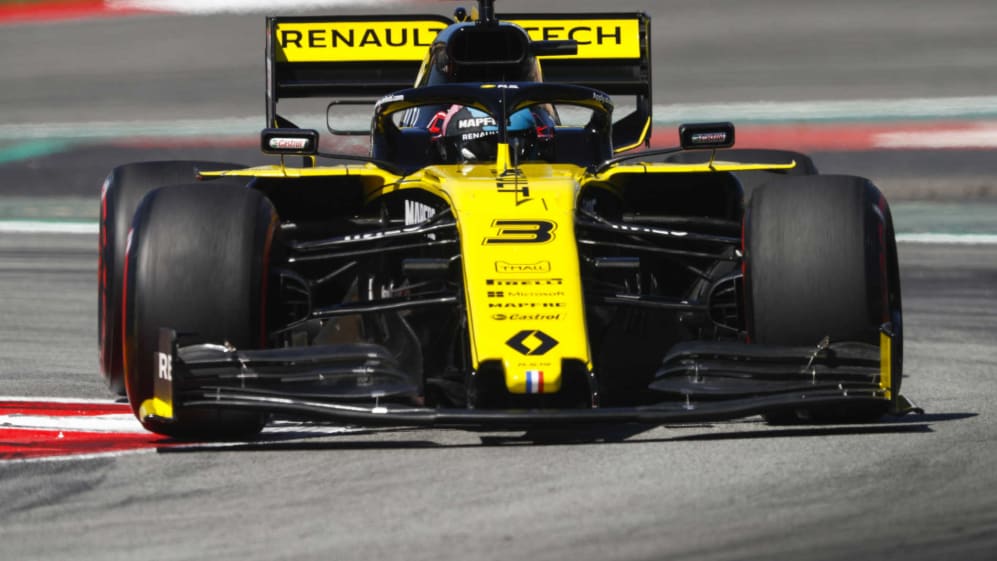 Having fast-tracked a power unit upgrade for the Spanish Grand Prix, P14 and P15 for Nico Hulkenberg and Daniel Ricciardo after Free Practice 2 in Barcelona looked to be a less-than-handsome return for Renault. But going into Friday evening, Ricciardo felt adamant that there was Q3 potential in his R.S.19 waiting to be unlocked.
With rivals Haas finishing FP2 with a fifth fastest time for Romain Grosjean, Hulkenberg's best of the session was over seven-tenths slower than that of the Frenchman. But despite that, his team mate remained optimistic about the squad's chances in qualifying.
"I still think we can have a run at Q3," said Ricciardo. "The car was pretty good to start the day and better than what we showed on the timesheets.
"The first run this morning, I felt quite positive with it all, and I did feel the effect of what the team brought here. And then I felt like we didn't really progress that much more since then, so I'll think we'll probably go back a few steps and understand it. But there's certainly some improvements in the car. I don't think we got it all this afternoon, especially on the short run, so we'll just put it all together tomorrow."
Renault were left reeling after their second point-less Grand Prix of the year in Baku last time out. And while, like Ricciardo, Hulkenberg was also targeting a Q3 appearance on Saturday – with his best lap in FP2 just 0.139s back from Daniil Kvyat's P10 time for Toro Rosso – the German was even more keen for the team to have some more points on the board come Monday morning.
"[Q3] is definitely what we're pushing for," he said. "[But] more importantly to get points on Sunday. You can see today already the midfield is incredibly tight. It's going to be incredibly interesting again."