Renault protest Grosjean's sixth-placed Haas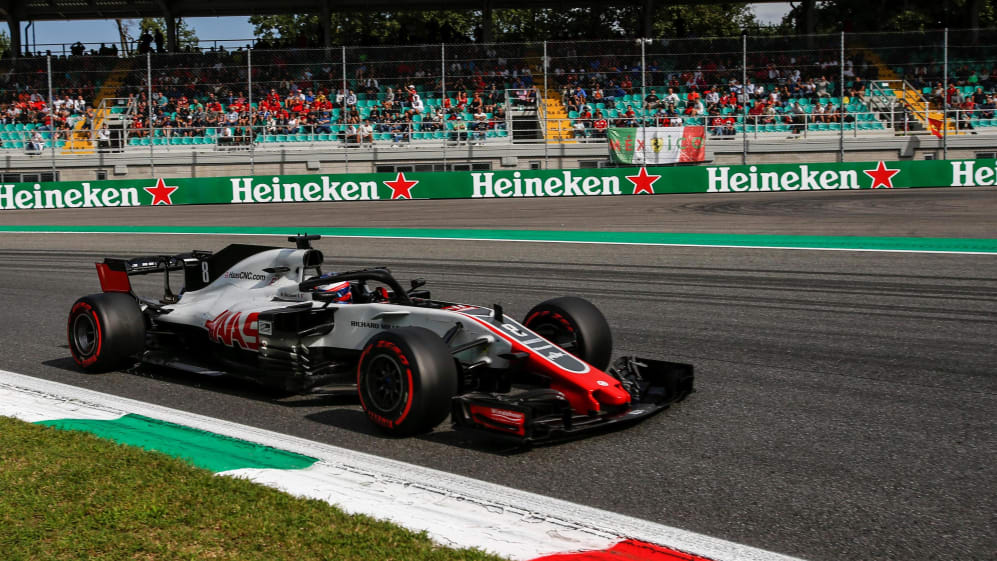 Renault have lodged a protest with race stewards in Italy over the legality of Romain Grosjean's Haas. The Frenchman finished Sunday's Grand Prix at Monza in sixth place, moving Haas ahead of rivals Renault in the race for the coveted fourth place in the constructors' standings.
"We confirm that Renault Sport Formula One Team has submitted a request to the Stewards of the Event for clarification on the legality of the Haas F1 Team VF-18," read a statement from Renault, who picked up two points to Haas's eight with Carlos Sainz finishing ninth and Nico Hulkenberg 14th.
"We have no further comment on this matter until the Stewards have arrived at a decision."
According to the FIA's Race Director Charlie Whiting, the protest concerns "a small detail on the leading edge of the floor" of the Ferrari-powered Haas.