Renault recruit new head of aero from Red Bull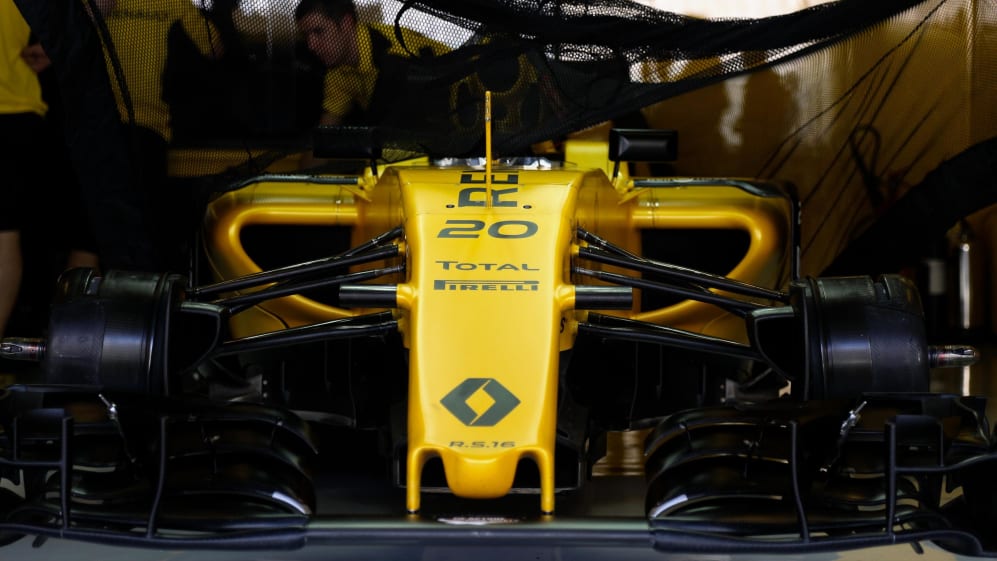 Renault have announced that Pete Machin will join the team as head of aerodynamics in July, having been recruited from Red Bull.
Machin previously worked on the wind tunnel development of Red Bull's championship-winning RB6, RB7, RB8 and RB9 cars.
"Aerodynamics are obviously a hugely important element of the performance equation so to enlist Pete is a particular highlight of our recent recruitment programme," said Cyril Abiteboul, managing director of Renault Sport Racing.
It is clear that Renault Sport is serious about mounting a fresh challenge within F1...
"The latest generation of regulations are, if anything, more aero-crucial than before so to have Pete join us at such a time of exciting evolution will be of the greatest benefit.
"Pete will fit into our existing structure and we expect to see the fruits of his labours come on stream later in the year. This announcement is tremendously exciting for everyone at Renault Sport Racing."
Machin, who also served as a senior CFD engineer at Arrows between 1997 and 2002, added: "It is clear that Renault Sport is serious about mounting a fresh challenge within F1 and I am happy to join the team.
"Bob Bell headed-up the technical team when Renault last won world championships as a constructor, so I'm very much looking forward to working with him in my new role with that same achievement as the target.
"I have previously worked closely with both Nick Chester and Ciaron Pilbeam too, so I have good familiarity with some key personnel as well as the aspirations.
"The technical regulation changes for 2017 are the first significant change in four years and will allow F1 cars to achieve greater downforce than at any other time in the history of the sport, so it's a very exciting time to be taking charge of aero development at Renault Sport Racing and I am confident in getting the team back to the sharp end of the grid."
Renault are set to be the second team to reveal what their 2017 car looks like, on February 21. For full details of confirmed launch dates, as well as the 2017 testing schedule click here.