Renault's Sainz disappointed to see Q3 record end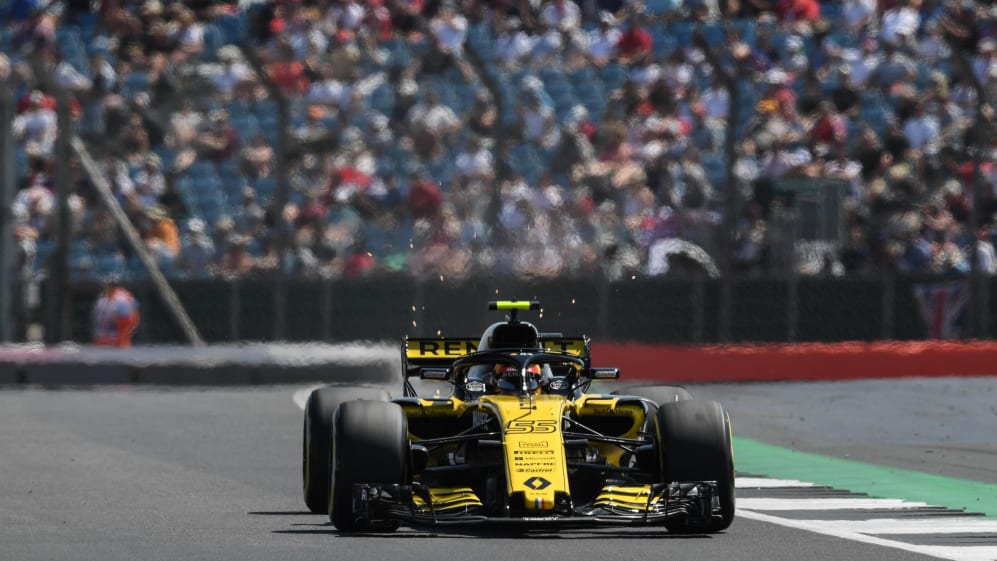 Carlos Sainz has enjoyed a consistent qualifying performance so far this season, having reached Q3 at every race in 2018 - a record he shared with Sebastian Vettel, Kimi Raikkonen, Lewis Hamilton and Daniel Ricciardo. But the Renault star's run came to an end in surprising fashion at the British Grand Prix…
Renault have been pretty consistent this year, having outperformed their midfield rivals to sit fourth in the standings. But they had a disappointing race last weekend in Austria, with Sainz finishing outside the points and Nico Hulkenberg retiring with an engine failure.
That result allowed their competitors to close the gap, so they would have no doubt been keen to bounce back at Silverstone. But Sainz has work to do, given he'll start from 16th on the grid after failing to make it out of the first segment of qualifying for the first time since the 2017 Bahrain Grand Prix. It was also the first time Renault failed to get at least one car into Q3.
"Yeah obviously not happy about the weekend in general," said Sainz. "Not only qualifying but the weekend in general. We simply haven't been very fast this weekend. We've rarely been in the top 10 in any of our runs. We as a team know it hasn't been a very strong weekend and we need to analyse why.
"On the other hand, the Q3 record had to come to an end sooner rather than later. I'm obviously a bit disappointed by that but it's something that would come.
"We've been struggling at the last couple of tracks. Especially at Paul Ricard and Austria with the high-speed corners, we are simply not quick enough. Silverstone is the king of high-seed corners. That's probably why our cars are top not in Q3.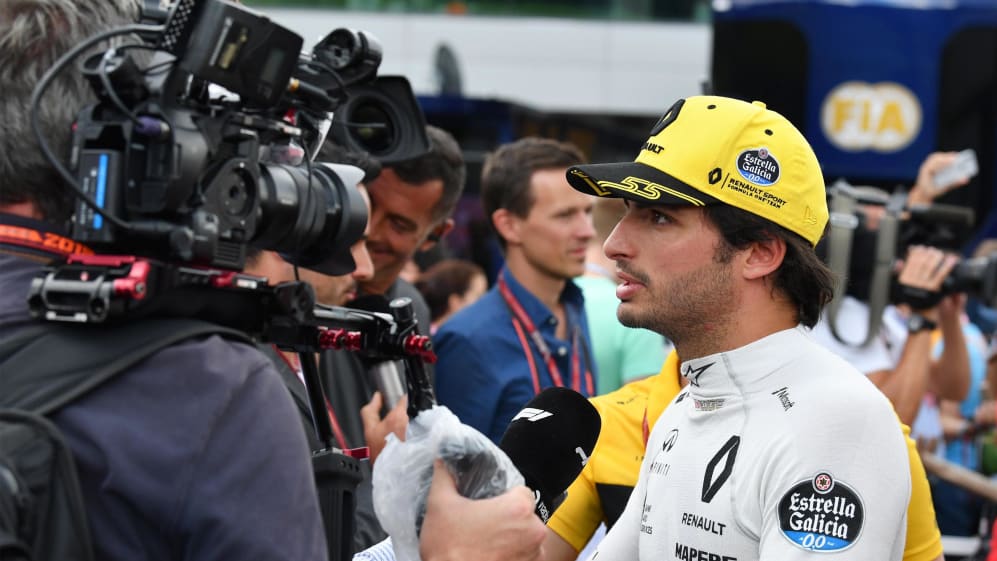 "From my side, I'm simply lacking a bit of confidence in high-speed [corners]. We did a couple of set-up changes before qualifying that didn't really help. That, together with our traffic in my Q1 run in sector one, all these factors add up in such a tight midfield, and we didn't make it through."
And with the midfield battle so tight this season, Sainz suggested he's concerned by the straight-line speed shown by Haas, who use Ferrari power, in qualifying on Saturday.
"Yeah I don't know if Mercedes or Ferrari have made big steps lately," he said. "Haas and Sauber are surprisingly quick.
"Especially in the run from Turn 8 to Turn 11 – it's so flat out now with Copse not even being a corner any more in these 2018 cars. We tend to lose quite a lot of lap time there. So yes, some of it down to the power unit side.
"Yes it is a concern. I think the team can still be calm. There are a lot of races and circuits that will come to us a bit more. And ones that will be stronger than here.
"But at the same time, we know we are not the fastest midfield team. There's going to be homework to do back at the factory. For sure we can make it back to the top."
Sainz currently sits 10th in the drivers' standings, six points behind Renault team mate Nico Hulkenberg.